Airbus Services HCare and Helionix


At European Rotors 2021, Airbus Helicopters unveiled two new service offers targeting its in-service legacy fleet and Helionix aircraft : HCare Classics and HDataPower

* 2,000 in-service H120, Dauphin, Puma and Gazelle helicopters can benefit of these new Airbus services


European Rotors 2021

Airbus Helicopters, November 22, 2021 - Watch your fleet fly for decades longer. Have an expert at your side looking ahead. Such is the aim behind HCare Classics, Airbus Helicopters' new service that responds to the unique needs expressed by operators of its legacy fleet of approximately 2,000 in-service H120, Dauphin, Puma and Gazelle helicopters.


HCare Classics

For a look at what the offer might bring to the 750 customers operating legacy aircraft, imagine a Dauphin operator in the southern United States who needs to expand into missions offshore. Their HCare Classics contract could help them develop a list of improvements to the helicopter, comply with new airworthiness regulations, and standardise all Dauphins in their fleet. Or picture a South American operator who's spent time importing parts for its fleet of H120s and is a victim of its own success, trying to get spares and run operations too. If they had an HCare Classics contract, they could ensure an onsite field representative is there to optimise their spare parts logistics flows.

HCare Classics is a custom-made set of services for legacy operators with an 'operator first' premise. "Our aim in creating HCare Classics is to respond to the priorities we've been hearing from customers operating the H120, Dauphin, Puma and Gazelle, which make up a sizable portion of our fleet. That's the reason you'll see an approach that's both customer-centric, results-based and derived from their feedback," says Christoph Zammert, Executive Vice-President Support & Services at Airbus Helicopters.

The package brings a collaborative approach to operators' fleet management, aiming to anticipate and treat issues of obsolescence and aircraft longevity. Perhaps most striking is the entirely new organisational model behind the offer, involving a dedicated plateau that brings together contract managers (as the voice of the customer) and product specialists, from design office experts to members of the supply chain.

To address former lags in its supply chain, Airbus Helicopters is investing both time and money to make it more robust: 10M€ to reinforce the supply chain, buy-back of used aircraft to source parts, committed production lead times to secure the availability of parts, and a 24/7 worldwide AOG and specialised parts transportation service.

All aspects of legacy helicopter operations are thus taken into account in a single contract, with performance commitments related to services that are performed by Airbus Helicopters.


HDataPower

Digital can help operators optimise their operations by bringing savings in cost and time, as well as enhanced operational safety and greater fleet availability. To this end, Airbus Helicopters has launched an updated service package for Helionix aircraft (H135, H145, H160, and H175 ) called HDataPower that seamlessly integrates digital services throughout customers' operations: an 'uninterrupted digital chain' of fleet monitoring, data analysis, troubleshooting and record-keeping.

What would a day look like with HDataPower? Imagine you're an operator with a fleet of ten rotorcraft. If you didn't already have a data transfer means in place, Airbus would have proposed connectivity solutions such as wACS* and D-Box services. Then, during pre-flight checks, your pilots bring the maintenance history of the aircraft on their walkaround, via Fleet Keeper digital logbook. If they use it to report an issue, your airworthiness officer quickly schedules the aircraft for maintenance. Your pilot then conducts the flight with up-to-date aeronautical charts (the Aerodata Service). At the same time, the helicopter's flight data (including HUMS*) are logged. The moment it lands, this is uploaded via wireless (wACS* connection) and consolidated as a report (FlyScan fleet monitoring). In the time it takes to upload data, you'll know the real-time status of your fleet's usage, dispatching, airworthiness and maintenance requirements.

Of course, many more services are woven into this end-to-end package, from the analysis of potential risks encountered during a flight (Flight Analyser), to a breakdown of fleet availability, with suggestions for scheduling maintenance (Fleet availability monitoring).

"When we were designing this package of services, we wanted to make sure we were accompanying customers throughout their flight activities and bringing tangible added value," says Christoph Zammert.

For example, for a fleet of around 10 aircraft, the Fleet Keeper and Flight Analyser services are estimated to save between 15 and 20 days of work for the operator, respectively. The HDataPower pack thus offers the optimal combination of digital services designed to make significant improvements to flight, airworthiness and maintenance operations.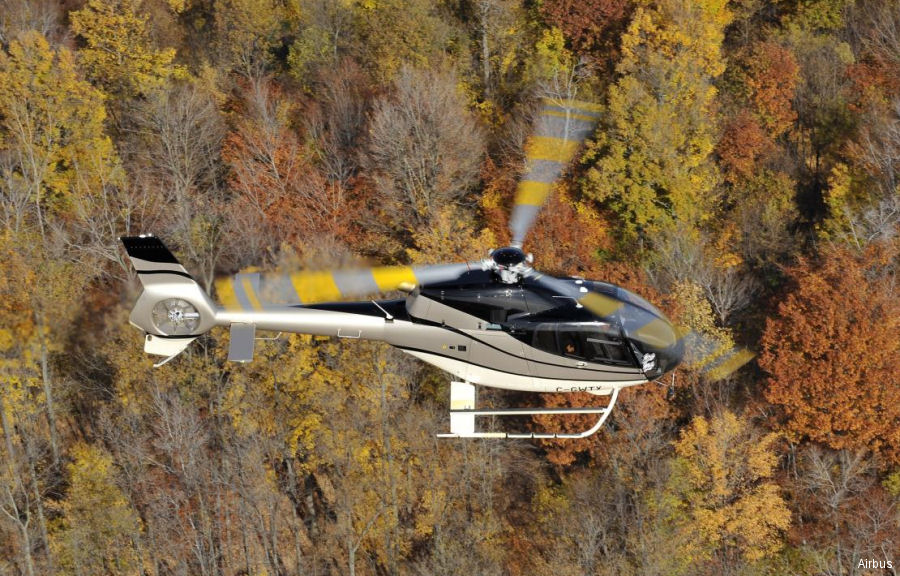 This article is listed in :


Helionix
Eurocopter France
See also
Airbus Helicopters HCare

See also
35 Years for Airbus Customer Support HCare

HCare
Airbus Helicopters France