Italian Red Cross Flight Nurse Course on HH-139A


Italian air force held the second course of flight nurses for 25 volunteers of the Italian Red Cross

Aeronautica Militare Italiana, May 25, 2017 - 31° Stormo, Ciampino by Cap Daniele Sgambati - On Thursday May 25 at Ciampino after an intensive training period lasting two weeks was completed the second qualifying course for Search and Rescue (SAR) flight nurses for 25 volunteers of the Italian Red Cross (Croce Rossa Italiana, CRI).

The course, in this second edition, was organized and directed by the Support and Special Forces Command (Comando Forze Supporto e Speciali, CFSS). In order to make the program as complete as possible, the course took advantage of the collaboration between the staff of two wings, 15th and 31st, and for the healthcare team of the Aeronautical and Space Medicine Institute of Comprehensive Training, Military Air Force (IPAMAS).

All the theory studied in the lessons were then tested on Airbus 319CJ and Falcon 900Easy airplanes of the 31st Wing and HH-139 helicopter of the 15th Wing in which the recovery procedure with winch was put into practice.

The newly qualified 25 Red Cross volunteers will be continue trained at Ciampino and Cervia together with 15 of the first course of 2015 in order to increase the quality, professionalism and effectiveness of the health alert service that the Air Force secures seamlessly throughout the year.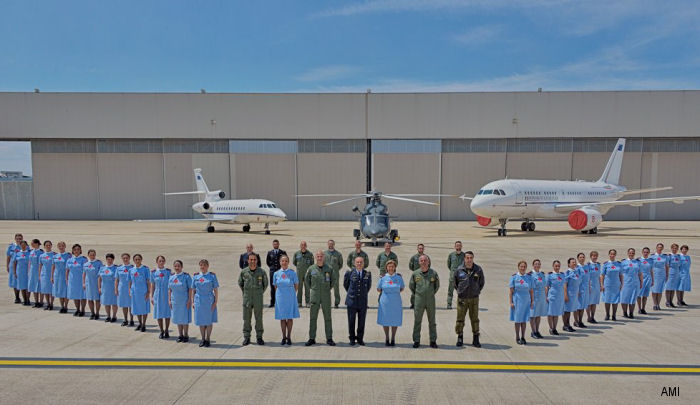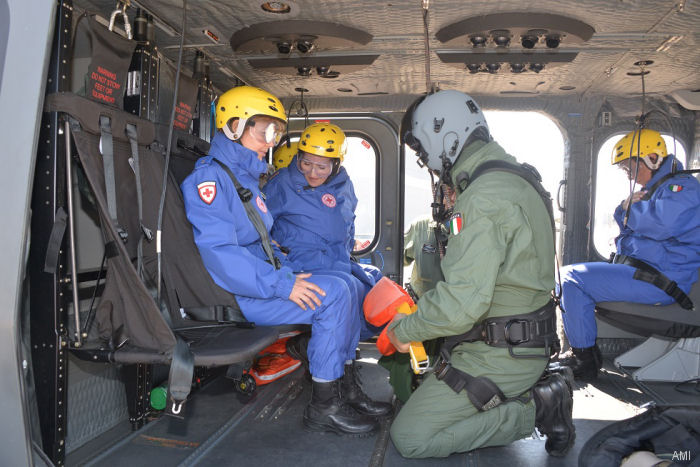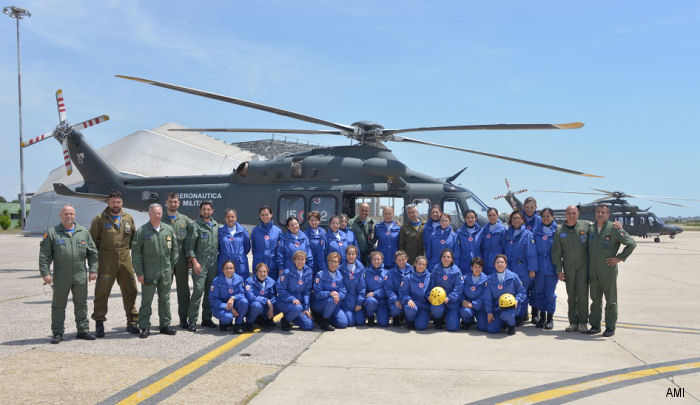 This article is listed in :
AgustaWestland AW139M in

Aeronautica Militare Italiana

15° Stormo
Aeronautica Militare Italiana
Italian Air Force

Rome Ciampino