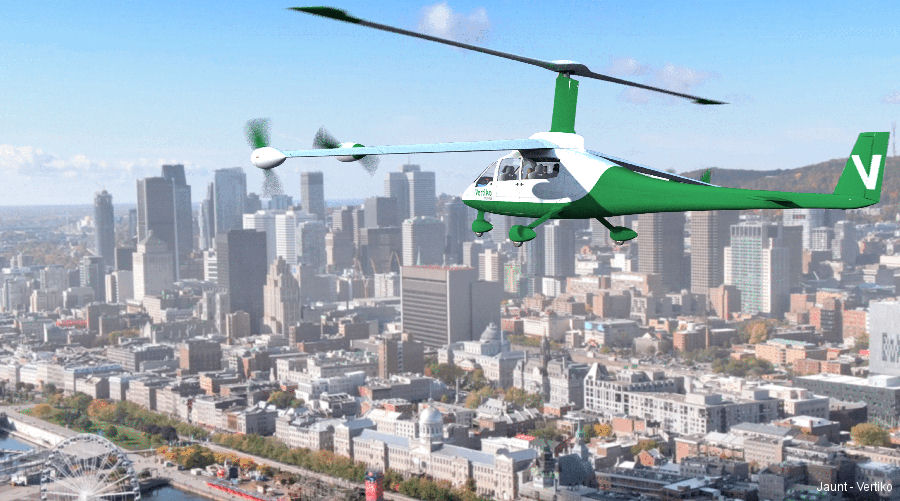 Jaunt, June 01, 2022
- Montréal, Québec / Dallas, Texas – After more than 10 months of collaborative work, the teams at Vertiko Mobility and Jaunt Air Mobility are pleased to publicly announce the signing of a letter of intent for the purchase of more than 70 all-electric Jaunt Journey aircraft and two hybrid aircraft, with an option for a further 25 units.
The aircraft will be acquired during the first five years of operation of the Québec vertiport network. The goal is to transform the letter of intent into a contract during the second quarter of 2025, with operations to begin in 2026.
Under the same agreement, Jaunt will also act as a pilot training and aircraft maintenance partner with Vertiko. The 12 months between the contract signing and the start of operations will serve as a break-in period. Training of the 36 pilots needed to fly the first nine aircraft during the first year of operations will also be conducted during this period.
Éric Côté, President of Jaunt Canada, is proud to see the electric air transportation ecosystem gradually taking shape. "Each new phase that we complete is a further step in the right direction in positioning Québec as a leader in this new market segment," he says. "The favourable environment we're creating benefits not only us, but also all of the players who will be involved in defining this transit mode of the future."
For Jaunt Air Mobility, this is the fourth such international agreement in a few short months. To fulfil its commitments, the company must first obtain certification for its final model. Testing of the next prototypes is expected to begin in 2023, with manufacturing to get under way in 2025.
The fact that the Jaunt Journey is targeting certification per existing standards for rotorcraft under Chapter 529 of the Transport Canada Canadian Aviation Regulations reinforces the feasibility of certification by 2026.
Yannick Richard, executive vice-president, and John Valley, president of Vertiko Mobility, are proud to be able to accompany Jaunt in the realization of its objectives while highlighting Quebec know-how in the process. "It is the desire to develop an unknown market with our own rules of the game (Blue Ocean Strategy) that is at the origin of Vertiko Mobility. Jaunt Air Mobility is one of the key elements of this strategy," says John Valley.
To meet the operational objectives for the first year of the Vertiko Mobility network, five vertiports will need to be built between now and the end of March 2025. Initial expressions of interest for vertiport construction have come from ICAR in Mirabel, ODEA Montréal (investors CREECO and COGIR) and a new real estate development in Val-d'Or (promoters Immeubles Quatro and Kraken Management).
Québec air mobility partnership


About Jaunt: Jaunt Air Mobility is a transformative aerospace company headquartered in Dallas, Texas, with design and manufacturing located in Montréal, Canada. Jaunt is building the next generation of eVTOL (electric Vertical Takeoff and Landing) and hybrid-electric VTOL aircraft for faster, quieter, and safer travel over urban areas, moving people and packages.

Jaunt is the global leader in developing Slowed-Rotor Compound (SRC) technology. The Jaunt Journey is the world's first electric aircraft combining helicopter and airplane flight capabilities. Jaunt has teamed with Tier 1 aviation partners to develop the Journey and work with global operators to provide this new form of travel. Jaunt offers the most operationally efficient aircraft with a zero-carbon footprint.

About AIRO Group: On March 10, 2022, Jaunt became a wholly owned subsidiary of AIRO Group Holdings, Inc. (The AIRO Group). The AIRO Group will bring together decades of industry-leading technology with its group companies to provide best-in-class products and services uniquely capable of addressing a wide spectrum of aerospace markets. The AIRO Group leverages technologies that span data systems, resupply package delivery, military aerospace training, military, and commercial manned/unmanned aircraft systems, and avionics technologies.

About Vertiko Mobility: Vertiko Mobility is a Québec-based company founded in 2021, backed by a holding company and local investors. Its mission is to reconnect Québec's regions to its urban centres by building a network of vertiports spanning the province along with local large-city networks (advanced air mobility). The Vertiko Mobility approach is profoundly innovative and distinct from those of other international vertiport network developers.

For Vertiko, the key to successful buildout of its network is participation by real estate promoters, who have a vested interest in retaining ownership of their rooftops and the vertiports to maximize economic value and attraction benefits across their real estate developments.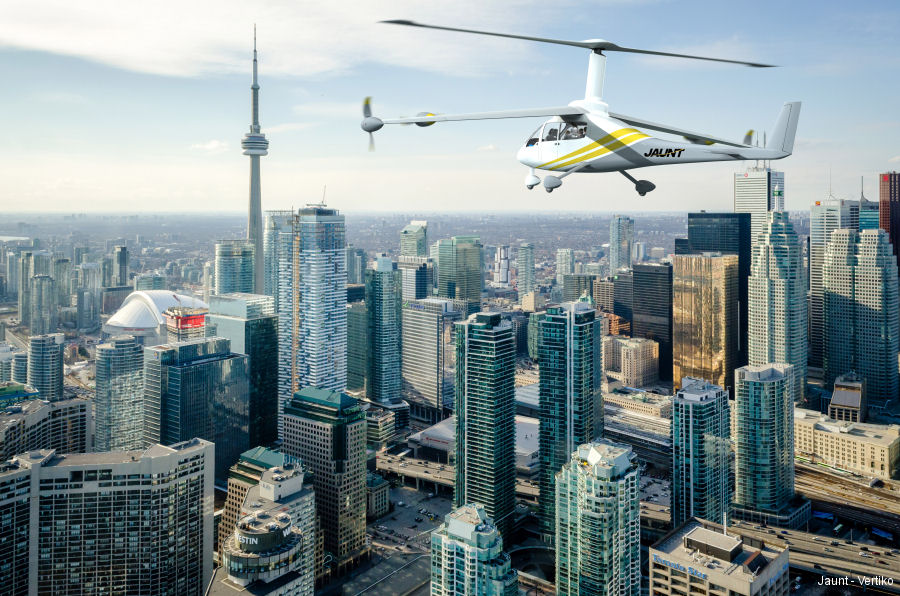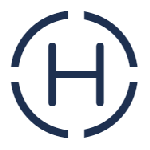 Urban Air Mobility

Jaunt Air Mobility
State of Texas
Quebec, Canada