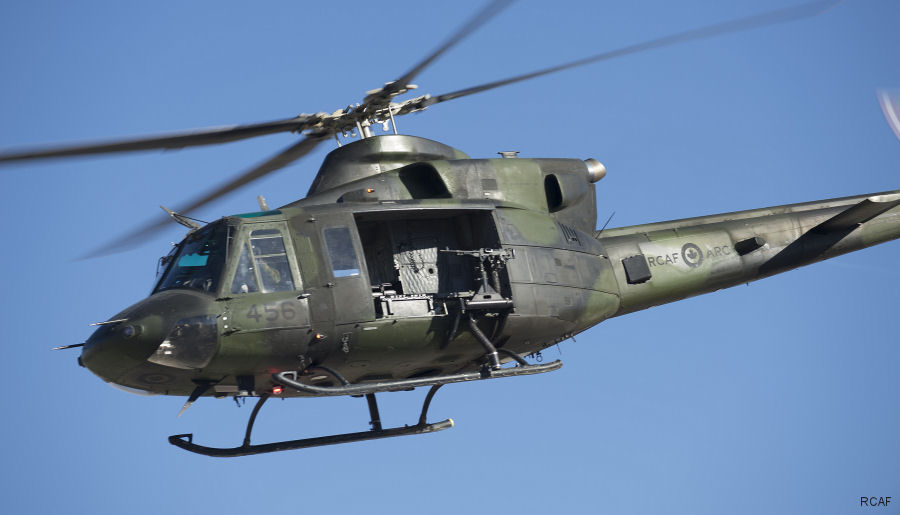 Bell, April 26, 2023
- Mirabel, Québec – Bell Textron Canada Limited, a Textron Inc. subsidiary, is pleased to announce that it awarded subcontracts to Alpine Aerotech LP and Heli-One Canada ULC to support the Canadian Armed Forces in the modernization of its CH-146 Griffon aircraft fleet.
As the original manufacturer and intellectual property owner of the CH-146 Griffon helicopters, Bell was awarded the contract to extend the life of the 85-helicopter fleet in May 2022 by Public Services and Procurement Canada.
As part of the contract, Bell will modify the first nine aircraft. Subsequent aircraft will be modified by the subcontractors who have been rigorously selected through a fair, open and transparent competition.
Steeve Lavoie, president of Bell Textron Canada said
"I am pleased to announce the award of two important subcontracts to Alpine Aerotech and Heli-One. These contracts will support job creation in Canada and demonstrate once again the importance and quality of our Canadian companies in the aerospace sector. We are proud to join forces with these dedicated and established rotorcraft support entities driven by excellence to support the Canadian Armed Forces and our men and women in uniform throughout the Griffon missions here and abroad"
Jeff Denomme, president of Alpine Aerotech said
"On behalf of the entire Alpine Aerotech team, we are extremely pleased to be continuing our longstanding relationship to support both Bell and the Department of National Defense with the upcoming CH146 Griffon Mk II (GLLE) implementation. We wish to congratulate Heli-One as being also selected to support the implementation and look forward to working together to facilitate a successful program for all stakeholders"
Carolyn Forsyth, general manager – sales, Commercial and Customer Support at Heli-One. said
"Heli-One is thrilled to be selected by Bell as a supplier for the Griffon Life Limited Extension (GLLE) modification embodiments. The CH-146 Griffon is used as a multi-purpose utility helicopter by the Royal Canadian Air Force and is essential to operations both at home and overseas. We are extremely excited for the opportunity to work with Bell to upgrade the CH-146 Griffon and keep the fleet flying well into the future"
Bell Canada at Mirabel, QC

For almost four decades, Bell Textron Canada has been designing, developing, assembling, delivering and sustaining state-of-the-art commercial helicopters in Mirabel to provide vertical take-off solutions to operators, businesses and government agencies around the world, building a remarkable legacy as Canada's helicopter company.

About Bell : Thinking above and beyond is what we do. For more than 80 years, we've been reimagining the experience of flight – and where it can take us. We are pioneers. We were the first to break the sound barrier and to certify a commercial helicopter. We were aboard NASA's first lunar mission and brought advanced tiltrotor systems to market. Today, we're defining the future of on-demand mobility.

Headquartered in Fort Worth, Texas – as a wholly-owned subsidiary of Textron Inc., – we have strategic locations around the globe. And with nearly one quarter of our workforce having served, helping our military achieve their missions is a passion of ours.

Above all, our breakthrough innovations deliver exceptional experiences to our customers. Efficiently. Reliably. And always, with safety at the forefront.

About Textron : Textron Inc. (NYSE: TXT) is a multi-industry company that leverages its global network of aircraft, defense, industrial and finance businesses to provide customers with innovative solutions and services. Textron is known around the world for its powerful brands such as Bell, Cessna, Beechcraft, Pipistrel, Jacobsen, Kautex, Lycoming, E-Z-GO, Arctic Cat, and Textron Systems.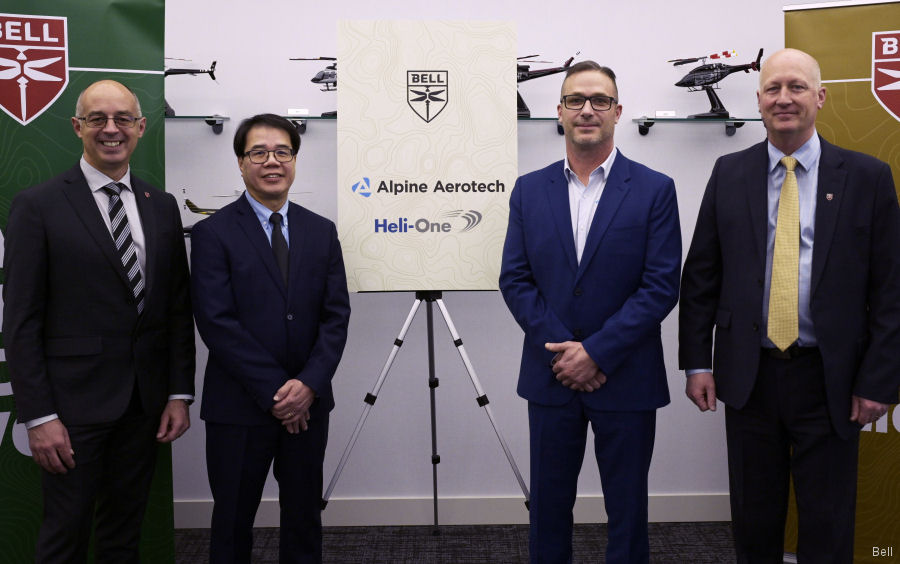 CH-146 Griffon in

Canadian Armed Forces
CH-146 Griffon in

Bell Helicopter Canada

Alpine Aerotech
Alpine Helicopters

Heli-One
Alpine Aerotech to Maintain CH-146 Griffon