Babcock, September 22, 2022 - Gloucestershire, UK - Babcock and Great Western Air Ambulance Charity (GWAAC) are pleased to announce a five-year contract extension to keep the helicopter emergency medical service up in the sky saving lives.

The contract will see Babcock, a leading U.K. provider of specialist air ambulance operations, continue to provide exclusive aviation support to the charity, including helicopters fitted with the latest kit, ground support, engineering and highly trained pilots.

Director Babcock UK Onshore, Hayley Belmore, said: "This extension cements our long-standing partnership with GWAAC. We've provided specialist air ambulance operations to the charity for 15 years, transporting thousands of patients. I'm extremely proud of the service we provide to help GWAAC deliver critical care when a patient needs it most."

"Great Western Air Ambulance Charity's partnership with Babcock stretches back to the very beginning of our operations," added Anna Perry, GWAAC CEO.

She continued: "We consider them our long-term partner in delivering our air ambulance service and managing all aspects of aviation for us, allowing us to focus on the things we do best. We were delighted to sign a new five-year contract with Babcock and remain consistently impressed with the quality of helicopter maintenance and availability, meaning we can reliably be there for patients in need of our care."

Babcock Mission Critical Services Onshore is an operator of air ambulance and police helicopters in the UK since the acquisition of Bond Air Services (then part of Avincis) in 2014. Babcock operates a mixed fleet of light twin-engine helicopters custom designed to perform specific and specialised tasks.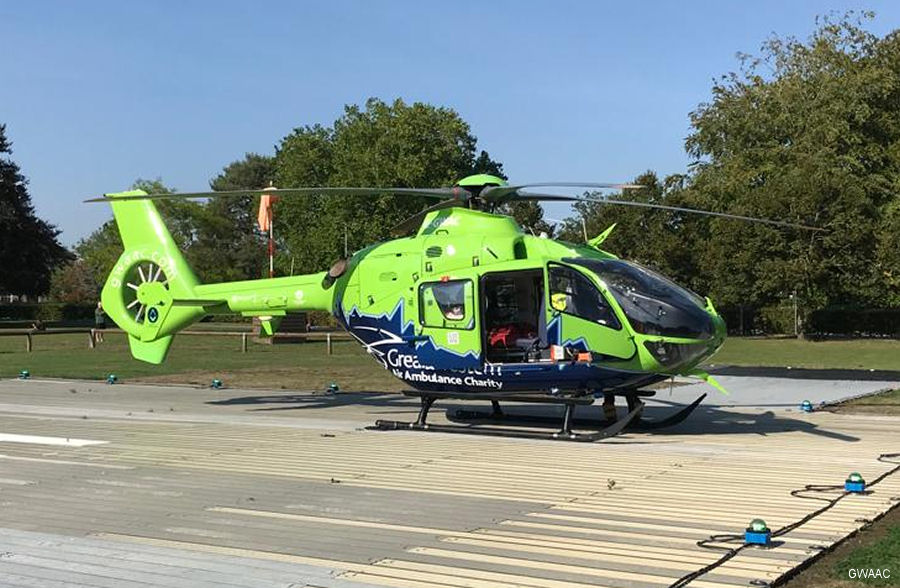 Location :

Almondsbury


List of Air Medical Ambulance Services
GWAAC

Great Western Air Ambulance
UK Air Ambulances

Babcock Mission Critical Services Onshore
Babcock International
EC135 in

Babcock International