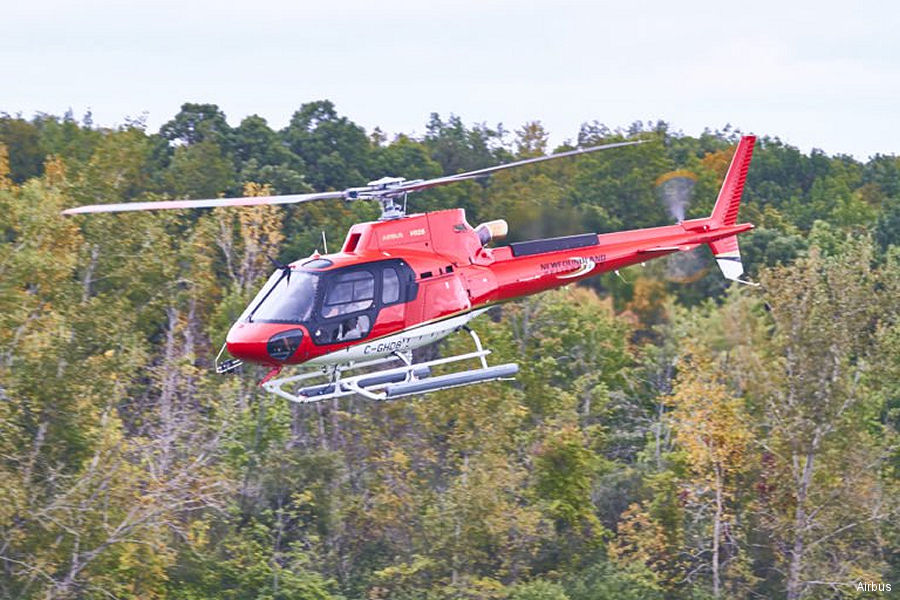 Airbus Helicopters, October 14, 2018 - Fort Erie, ON – Newfoundland Helicopters Limited has taken delivery of a light single-engine H125 helicopter from Airbus Helicopters Canada's Fort Erie, ON facility.

The passenger transport and utility company, with bases in Appleton, Clarenville and Deer Lake, Newfoundland, will utilize the newly delivered aircraft for a variety of operations, including forestry, hydroelectricity, mining and tourism.

"The H125 was chosen for its performance, versatility, low maintenance cost and safety. It is the perfect fit for all types of operations flown in the remote terrain of Newfoundland and Labrador. Our team is very excited about this new addition to the fleet," said Mr. Jim Brown, President, Newfoundland Helicopters Limited. "Due to their previous experience, our pilots and engineers have a lot of knowledge with regard to this aircraft and are impressed with its quality and operational flexibility. We are confident in our decision to expand our portfolio with the H125."

The new H125 will be the first Airbus Helicopters aircraft acquired by Newfoundland Helicopters Limited.

"We are proud to welcome the team from Newfoundland Helicopters Limited into the Airbus family," said Mr. Romain Trapp, President, Airbus Helicopters Canada. "The H125 has a longstanding record of safety, reliability and performance that will be a great asset for their operations. We look forward to supporting them moving forward."

In order to enhance safety in operation, the H125 is equipped with dual-channel FADEC and dual hydraulics. The aircraft has been customized at the Airbus Helicopters Canada facility with a variety of optional equipment, including a wire strike kit, crash-resistant fuel tank, cargo pods, an enlarged floor window for sling operations and emergency flotation gear.

About Airbus: Airbus is a global leader in aeronautics, space and related services. In 2015, it generated revenues of €64.5 billion and employed a workforce of around 136,600. Airbus offers the most comprehensive range of passenger airliners from 100 to more than 600 seats. Airbus is also a European leader providing tanker, combat, transport and mission aircraft, as well as Europe's number one space enterprise and the world's second largest space business. In helicopters, Airbus provides the most efficient civil and military rotorcraft solutions worldwide.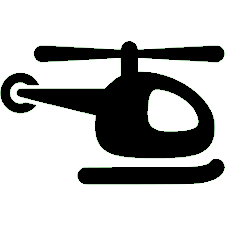 Aircraft mentioned in this article :
H125 C-GHDB ( Newfoundland Helicopters )




Newfoundland Helicopters
H125/H130 in

Airbus Helicopters Canada
Airbus H125