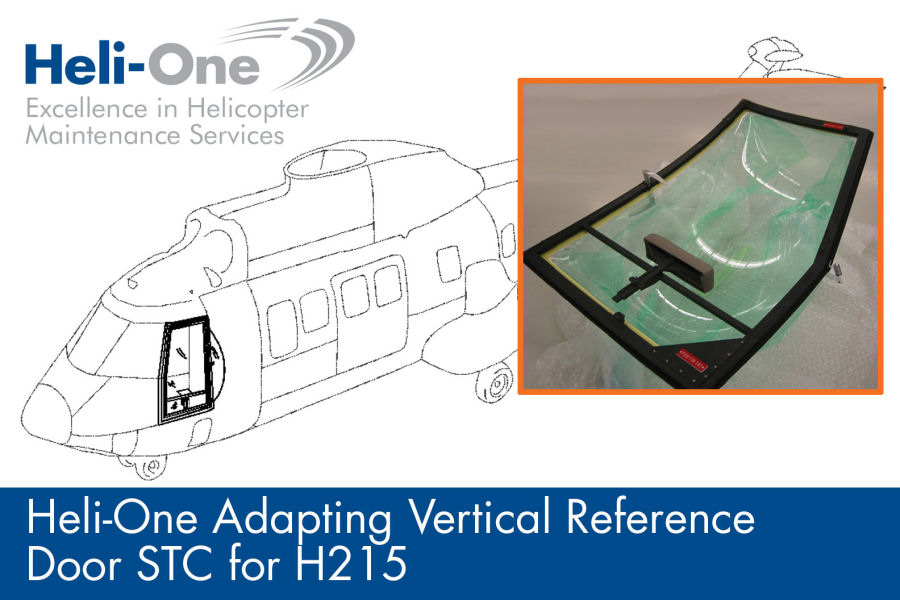 Heli-One, May 30, 2018 - Heli-One, a leading provider of helicopter maintenance, repair, and overhaul (MRO) services, now offers their existing market-leading Super Puma and H225 Vertical Reference Door supplemental type certificate (STC) for the Airbus H215 variant.

This modification is well-suited for the H215 (a variant in the Super Puma/Cougar family) utilized for aerial and utility work. This feature enhances both safety and capability for pilots handling sling loads, when visibility beneath and behind the aircraft is essential.

This simple and reliable vertical reference door provides a large protruding window to improve the pilot's vision, both downward and 180 degrees horizontally and vertically. The door consists of a steel peripheral frame that supports an acrylic "bubble" window. A horizontal member is attached to the lower part of the door to support an arm rest. Conveniently, the door is attached to the airframe with virtually the same hardware as the original crew door. This installation is available for the left and the right hand sides, or both. This STC was previously utilized for the AS332 and H225.

"We are excited to adapt this modification for the H215," said Eddie Lane, President, Heli-One. "Our Design teams are known for developing versatile solutions that can easily be modified across different platforms and missions. We are looking forward to supporting this customer as they introduce this new aircraft type into their fleet."

This STC adaptation is available now. Adaptations of this STC to other aircraft could be available upon request. Heli-One has extensive experience in adapting modifications across different platforms and has a wide range of design solutions to provide operational enhancement to any mission type.

About Heli-One: Heli-One is based in Richmond, British Columbia, Canada, and has MRO operations in Richmond, Canada; Delta, Canada; Stavanger, Norway; and Rzeszow, Poland. Heli-One is the world's largest independent helicopter MRO and hold certifications and expertise on a broad range of airframes and components from major helicopter and engine manufacturers, including Airbus, Sikorsky, Leonardo, Bell, Safran Helicopter Engines, Pratt & Whitney Canada and General Electric.

Heli-One is a segment of CHC Helicopter, the operating company of CHC Group LLC.
Airbus H215 / AS332C1e / AS332L1e

Heli-One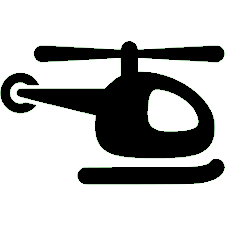 Helicopters Windows