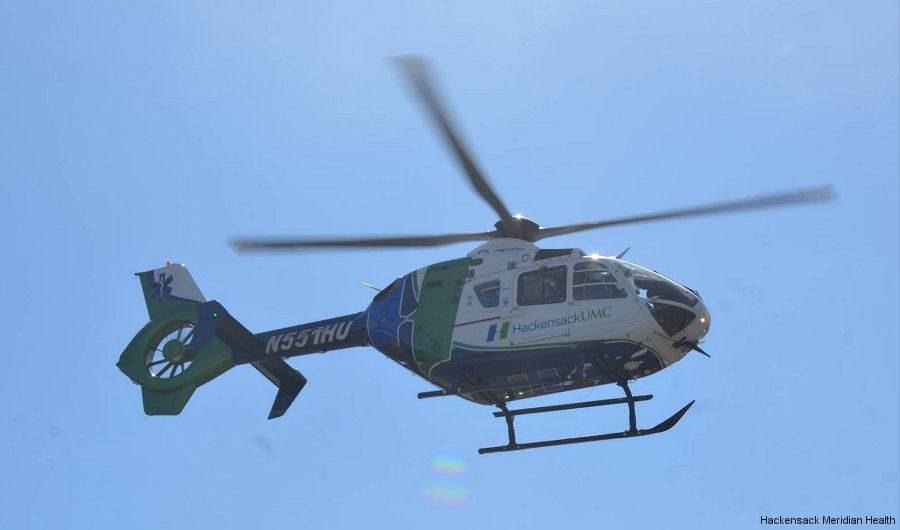 Air Methods, June 22, 2021
- We are excited to be collaborating with Hackensack Meridian Hackensack University Medical Center, a New Jersey state designated Level II trauma center, to provide their emergency response aircraft with blood in flight.
Blood products save lives during a medical emergency – especially for patients in or at risk for hemorrhagic shock or faced with significant trauma.
"Frequently our caregivers are faced with the emergency transport of a critically injured trauma patient," said Mark D. Sparta, FACHE, president, Hackensack Meridian Hackensack University Medical Center.
Level II trauma center

"Clinical research shows providing blood-products in the field improves outcomes for these patients. It is in the best interest of the community we serve to carry blood on board our emergency medical aircrafts. We are thrilled to be the first New Jersey hospital-based air medical program licensed to store and carry whole blood."

The most common incidents that cause significant blood loss include motor vehicle accidents, falls from significant heights, penetrating traumas, and pedestrians struck by a vehicle. Sadly, these incidents occur in all communities and require rapid access to critical care.

Trauma patients often arrive at the hospital critically injured. This program allows Hackensack's highly-trained flight nurses and paramedics to get a jump on the patient's care journey that would otherwise have only been available at the hospital. Every step that can be taken enroute to stabilize patients increases their likelihood for survival.

The air medical whole blood program is dedicated to the memory of Hackensack Meridian Hackensack University Medical Center EMS flight nurse Michael Howlin, a passionate advocate for the care of seriously ill and critically injured patients. Mike's vision began in 2019 and reached this major milestone today.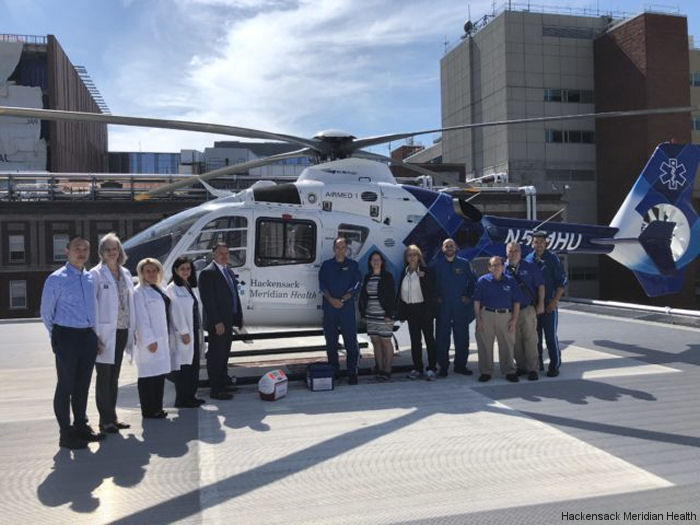 Location :


Hackensack Medical Center Heliport


List of Air Medical Ambulance Services


Hackensack UMC
State of New Jersey
EC135 in

Air Methods