Virginia National Guard Helicopters to Texas


Virginia Army National Guard' 5 Black Hawks from 2-224 AVN and 2 Lakotas from Det 1 Co A 2-151 AVN departed to Texas to support Hurricane Harvey relief efforts

US Army, August 31, 2017 - SANDSTON, VA by Cotton Puryear - Aviation crews from the Sandston-based 2nd Battalion, 224th Aviation Regiment are flying five UH-60 Black Hawk helicopters and Chesterfield-based Detachment 1, Alpha Company, 2nd Battalion, 151st Aviation Regiment are flying two UH-72 Lakota helicopters.

The Virginia National Guard and Chesterfield Fire and EMS have conducted multiple training exercises involving rescue hoist operations.

"Our thoughts and prayers are with all the people of Texas as they work to recover from the impact of Hurricane Harvey," said Maj. Gen. Timothy P. Williams, the Adjutant General of Virginia. "There is no higher honor for a Guard Soldier or Airman than serving your fellow Americans in their time of need, and I am confident the Virginia National Guard will help make a difference. The Texas National Guard has been doing a magnificent job in their response, and our personnel will join the local, state and federal effort to help keep people safe."

The Virginia National Guard still has aviation capabilities in the state if they are needed for any kind of response operations, Williams said.

Initial planning has also begun for possible additional forces going to Texas for support, but no other Va. National Guard forces are scheduled to deploy to Texas at this time, Williams said. There are no other official requests from Texas for additional Guard capabilities beyond the aviation support, but basic planning is underway so the Virginia National Guard could rapidly respond if needed.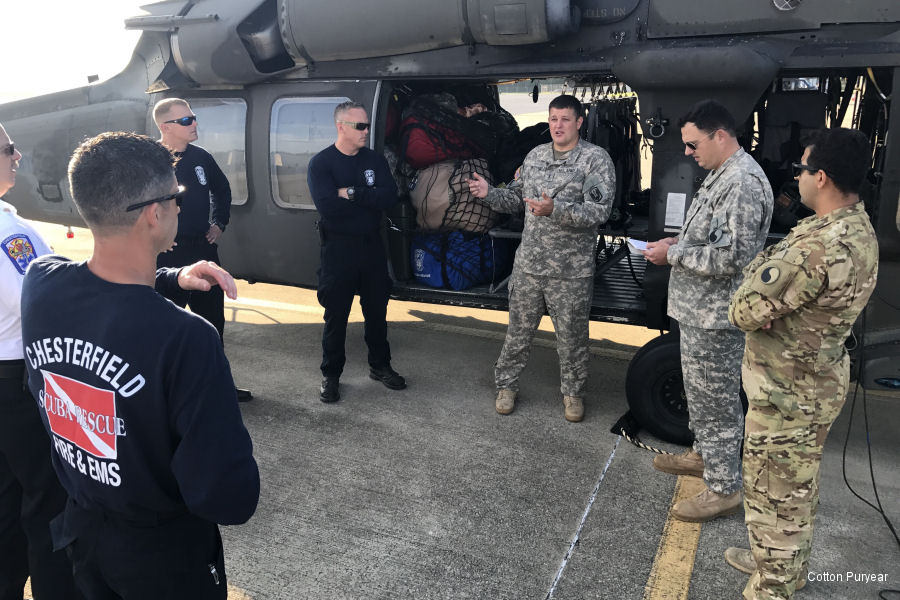 This article is listed in :


Virginia National Guard
US Army Aviation
Hurricane Harvey

Richmond Intl