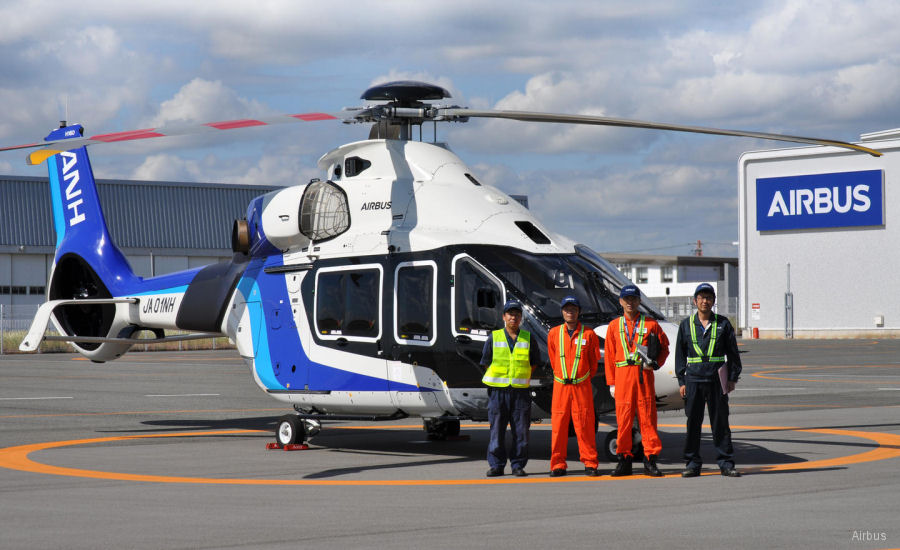 Airbus Helicopters, March 08, 2022
- Dallas, Texas - Airbus Helicopters has signed with All Nippon Helicopter (ANH) a five-year HCare Smart parts-by-the-hour contract for the customer's first H160, demonstrating strong commitment to the entry into service of the aircraft.
Under this customised HCare material management programme, ANH's H160 is guaranteed the supply of spare parts and repaired parts at a fixed rate per flight hour. With a dedicated pool of parts maintained by Airbus, the customer will be able to benefit from optimised inventory and maintenance cost control.
The first ever multi-role H160 helicopter was delivered from Airbus' facility in Kobe in December 2021, where flight training and specialised equipment installation for electronic news gathering are being performed for the helicopter's entry into service in Japan this year.
"This being the first HCare Smart contract for the H160 programme is particularly meaningful for Airbus. The ability to support a long-standing customer such as All Nippon Helicopter, as they launch the new helicopter in the country is even more gratifying. With our highly adaptive HCare offer ensuring aircraft availability, we are confident that ANH's H160 will always be mission-ready for all its demanding operations," said Bruno Even, Airbus Helicopters CEO.
"Safety, availability and speed are core tenets of our news gathering business. As we prepare to introduce this new aircraft to our fleet, we are happy to be the first to benefit from this part availability programme for the H160. We can now fully focus on our operations while Airbus takes care of the material support. We look forward to a smooth entry into service and seeing the H160 becoming a reliable asset in the country," said Jun Yanagawa, President of All
Nippon Helicopter.
ANH deploys an Airbus helicopter fleet comprising five AS365s and five H135s. The new H160 will soon join its current fleet for electronic news gathering for the TV stations across Japan.
HCare is Airbus' comprehensive services offering, delivering tailor-made and competitive solutions to customers. It spans five domains: material management, helicopter maintenance, technical support, training and flight operations, and connected services, with experts available on-call 24/7.
Safran signs the first SBH® contract to support Arrano engines


Safran, March 8, 2023 - All Nippon Helicopter (ANH) has signed a Support-By-the-Hour (SBH®) contract with Safran Helicopter Engines to support Arrano engines powering its brand new Airbus H160 helicopter.

This contract formalizes a MRO (Maintenance, Repair and Overhaul) and service agreement supporting the two engines of the helicopter. This is the first-ever SBH® contact signed for the Arrano.

This contract will be managed locally by Japan Aerospace Corporation and supported by Safran Helicopter Engines Japan, supporting more than 110 helicopter operators flying in Japan.

Jun Yanagawa, President of ANH, said: "It is our mission to keep our helicopter as much as flyable. We are pleased that this contract will allow us to receive extensive support for our helicopter".

Guy Bonaud, Safran Helicopter Engines Japan General Manager, said: "We are pleased that ANH is the first customer to rely on SBH® contract to support Arrano engines. We look forward to delivering them world-class services and supporting them in their most demanding missions".

Safran's Arrano is a new-generation, 1,300 shp engine incorporating the latest technology. More efficient and easy to use than the previous generation, Arrano engine is offering about 15 % reduction in fuel consumption over other in-service helicopter engines. It is already certified to operate without restrictions with up to 50% of Sustainable Aviation Fuel (SAF), like all Safran engines.

SBH® is Safran Helicopter Engines' support-by-the-hour program. It makes engine operating costs predictable, eliminates cash peaks and allows flexibility for scheduled and unscheduled MRO coverage. SBH® also goes digital, with added-value services now embedded in the contracts: engine Health Monitoring, Expert Link and Online SBH® . By the hour services now cover 50% of Safran Helicopter Engines' customer turbines' flying hours.

About Safran Helicopter Engines: Safran Helicopter Engines is the world's leading manufacturer of helicopter engines, with more than 75,000 produced since being founded. It offers the widest range of helicopter turboshafts in the world and has more than 2,500 customers in 155 countries.

About Safran: Safran is an international high-technology group, operating in the aviation (propulsion, equipment and interiors), defense and space markets. Its core purpose is to contribute to a safer, more sustainable world, where air transport is more environmentally friendly, comfortable and accessible. Safran has a global presence, with 76,800 employees and sales of 15.3 billion euros in 2021, and holds, alone or in partnership, world or regional leadership positions in its core markets.

Safran is listed on the Euronext Paris stock exchange and is part of the CAC 40 and Euro Stoxx 50 indices. .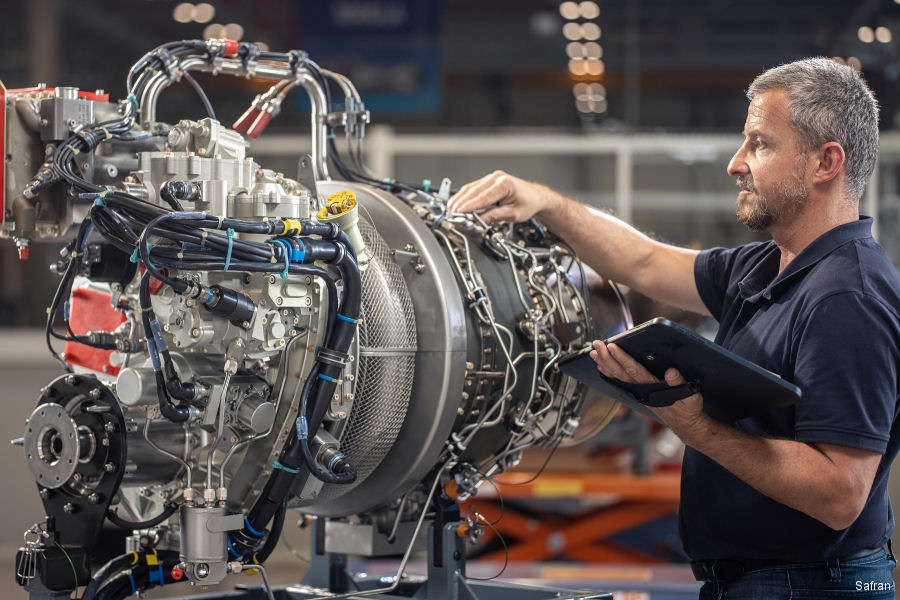 Safran Arrano Engine Quality Control Augmented reality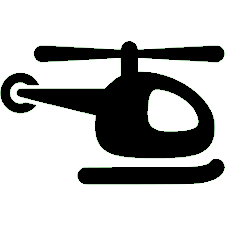 Aircraft mentioned in this article :
H160 JA01NH ( All Nippon Helicopter )


H160 in

All Nippon Helicopter

Airbus Helicopters Japan
35 Years for Airbus Customer Support HCare
World's first H160 Delivered in Japan
Safran Arrano


HCare
Airbus Helicopters France