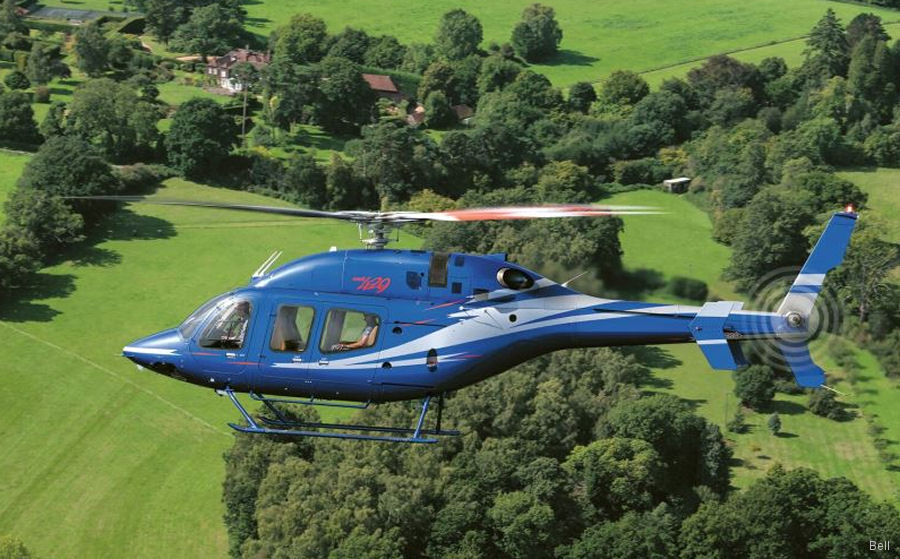 Bell, March 08, 2023
- Atlanta, GA - Bell Textron Inc., a Textron Inc. company announced the signed purchase agreement for a Bell 429 to be operated by World Aviation, the Independent Representative (IR) for Bell in Spain.
The aircraft will be delivered to a private owner and operated for charter and corporate VIP transport in the Costa del Sol and other regions in the country.
The Bell 429 has proved popular for the corporate VIP mission in many of the most prestigious locations throughout Europe.
The aircraft is operated in the French Riviera and the French Alps by
Helisecurite
,
Wucher Helicopter
in Austria,
Starspeed
in London, and in Greece and Cyprus.
It has proved particularly popular in Switzerland where it is operated by
HeliAlps
, Airport Helicopter,
Air Zermatt
, and
Centaurium Aviation
. Bell has now delivered more than 90 429 aircraft in Europe.
"Those seeking an aircraft that offers class-leading transport, speed, smoothness and superior passenger experience needn't look any further than the Bell 429," said Alberto Delgado, CEO, World Aviation. "We're thrilled to be facilitating the purchase of the first Bell 429 in Spain and we're confident that both passengers and pilots will be delighted by the premium experience this aircraft delivers."
World Aviation, based in Málaga, was established in 2014 and was appointed as a Bell Independent Representative in 2020. It specializes in passenger and cargo transportation, aerial work, and VIP transfers. Additionally, it offers pilot training, maintenance, engineering, and other operational services.
"The Bell 429 is continuing to showcase its breadth of abilities for our European customers – from mountain rescue in the Swiss Alps, to law enforcement in Sweden and soon passenger transport in the Costa del Sol," said Patrick Moulay, senior vice president, International Sales, Bell. "The combination of twin engines, IFR capability and Bell's BasiX-Pro integrated avionics means the 429 is able to fly in more locations and in a wide range of weather conditions, making it a highly versatile aircraft for the corporate VIP mission in Europe."
The Bell 429 is a highly capable multi-mission twin-engine platform used globally for search and rescue, law enforcement, HEMS, and corporate transportation. Its dual Pratt & Whitney engines each deliver a max continuous 635 shp, enabling a max cruise speed of 278 km/hr, while its four-rotor blade system offers exceptional levels of smoothness and refinement when in flight.
For customers seeking an additional level of luxury, the Bell 429 can be specified with a Designer Series interior. This elevates the cabin experience by offering a choice of superior leather options, enhanced flooring, and metal finishes, as well as tailored consoles, door accent panels and headliner, among other bespoke touches.
There are 430 Bell 429 operating worldwide, with more than 600,000 global fleet flight hours between them.
Bell is exhibiting at HAI Heli-Expo 2023 from March 6 to 9, located in booth number B5504. On display will be the Bell 505, two Bell 407GXi and a Bell 429. To find out more about Bell's presence at HAI, visit our show landing page.
429 in

Bell Helicopter Europe

World Aviation Helicopters