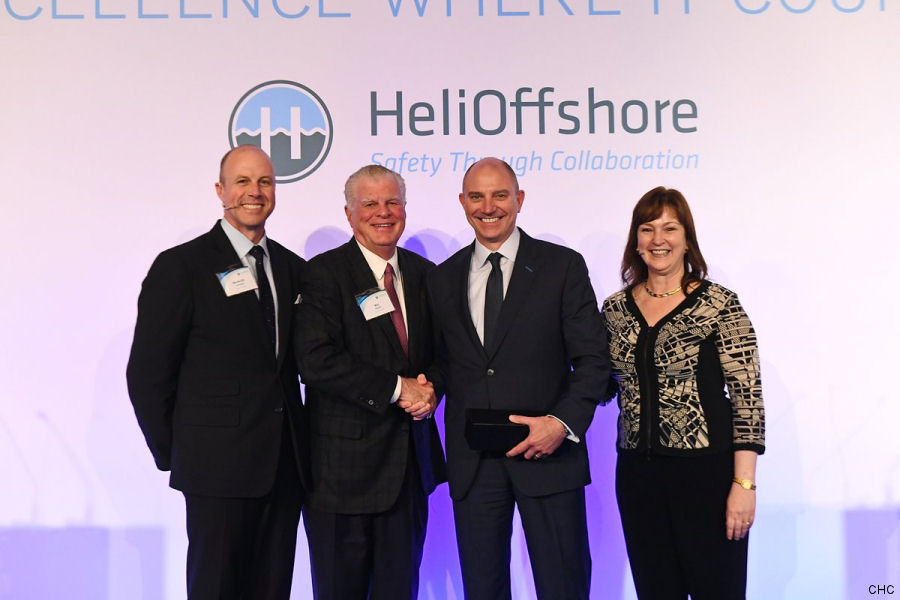 CHC, May 15, 2019
- At the beginning of May, nearly 200 leaders from across the offshore helicopter industry gathered in Athens, Greece to attend the HeliOffshore 2019 Conference.
Each year, the international safety association hosts a two-day event where helicopter operators, OEMS, customers and other stakeholders can share best practices and recent safety innovations, examine current roadblocks to safety and most importantly, to align on key next steps required to achieve safety excellence in critical areas.
One of the main points highlighted was the vital need for the industry to maintain a collective focus on the financial health of a sustainable helicopter services segment.
To underscore this concept, Karl Fessenden, CEO and President of CHC Helicopter and a HeliOffshore board member, debuted a recent recap video highlighting CHC's role in the Viking Sky Rescue in Norway. After the video, he proceeded to share a few lessons learned, highlighting how a mission this complex and non-routine would not have been successful had we not made it a priority to invest in our standards, capabilities, technology and most importantly, our people.
Operating a single, global management system with the same standards and common systems wherever we fly allows our team to work collaboratively, transfer knowledge and best practices around the world, while decreasing error rates and implementing positive changes consistently. With the Viking Sky rescue, this capacity to 'Learn Anywhere and Apply Everywhere' truly supported the teams' ability to operate seamlessly with confidence during a scenario that was well outside the routine mission exposure.
The rescue team was also equipped with innovative technology that helped them at every step of the operation. Our all-weather SAR aircraft contracted for oil and gas operations in Norway were well-resourced with advanced and reliable safety features which provided an enormous advantage during this non-routine mission. Not only did this allow our crews get the job done safely and quickly, but it helped to reduce crew workload, enhance situational awareness and increase the likelihood of successful rescues in the most demanding conditions.
CHC SAR crews are encouraged to step out of the simulators and sterile training environments in an effort to keep them agile and prepared for any fast-moving SAR environment. They all have extensive operational experience, participate in regular and recurrent live training and simulated rescues, and training sessions in a variety of conditions to continuously hone their skills. There is no substitute for an investment in training.
"At the end of the day, we completed this mission because our people were ready," said Karl Fessenden during his speech.
CHC and Heli-One Recognized for Contributions

The event ended with an award ceremony recognizing members who have gone above and beyond in support of safety collaboration and have proved tangible progress on key HeliOffshore work streams.

Dave Balevic, SVP Engineering & Operations, walked away with the individual award thanks to his exceptional leadership of the HeliOffshore's Technical Steering Group. He has dedicated countless hours of hard work to a range of projects and has helped make sure several projects remained on track. Among a number of accomplishments, Dave played a critical role in new collaborations around Human Hazard Analysis and studies around key drivers of Return to Base issues. These efforts and more are set to deliver meaningful and positive changes across the industry.

Eddie Lane, president of Heli-One, and his team were recognized for their contributions within the Human Hazard Analysis team. This team created workshops that brought together engineers from a variety of operators and manufacturers with a shared goal of driving significant improvements to the way select aircraft types are maintained and designed. In 2018 and early 2019, these workshops were held at three sites across Europe to focus on the Airbus H225 and H175 and the Leonardo AW139. Due to the success of these three workshops, steps are now being taken towards next analyzing the Sikorsky S-92 aircraft, developing a training program for aircraft design engineers, and implementing top findings from the workshops, some of which are already in progress.

Congratulations to Dave, Eddie and all those at CHC and Heli-One who support our work with Helioffshore!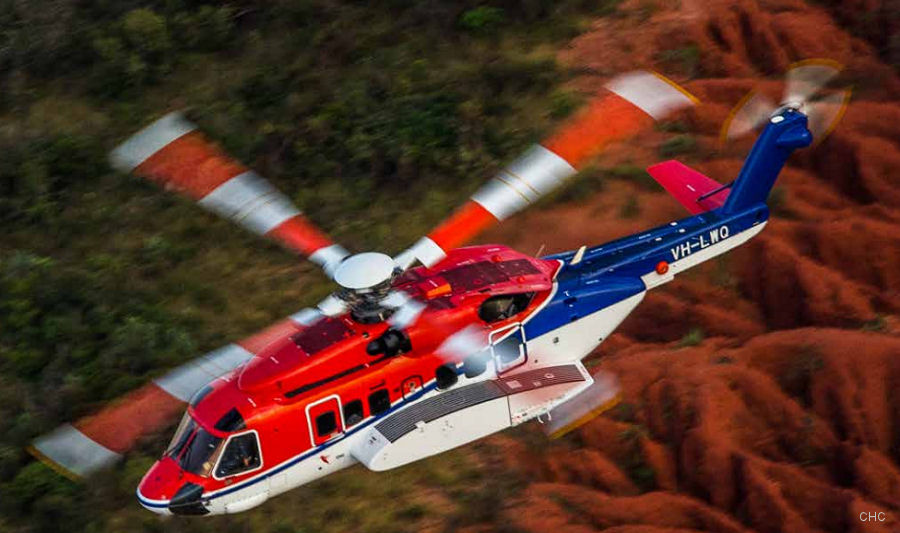 CHC
Canadian Helicopter Corporation

Oil and Gas Industry in International


HeliOffshore
HeliOffshore Conference 2019 Focuses on Safety