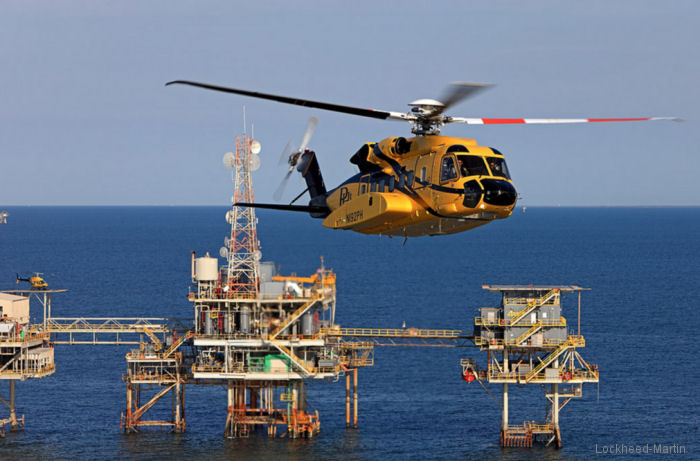 HeliOffshore, March 06, 2017 - Dallas, TX – HeliOffshore and GE Aviation have signed an agreement to develop and implement digital solutions for a global safety data management system for the offshore helicopter industry.

The system will be deployed in phases beginning this year.

This effort will bring together GE's extensive data and analytics technology and expertise with HeliOffshore's safety leadership to provide deeper analytics and analyses to yield more insights into ways operators, manufacturers, and the oil and gas industry can maximize the safety of offshore helicopter operations.

"We are eager to be a part of such an important step forward for the offshore helicopter industry," said Jim Daily, chief digital officer for GE Aviation. "With the power of GE's Predix behind the safety leadership of HeliOffshore, this team will have state-of-the-art tools to analyze helicopter operations and provide insights to help drive safer operations across the entire offshore rotorcraft space."

Creating this partnership will allow for a powerful implementation of data across operating conditions and environments. HeliOffshore has already laid the groundwork for sharing data and information under its InfoShare program. Through the program, operators exchange safety event information and have begun to share data, including from anonymized flight data monitoring and their health and usage monitoring systems.

Gretchen Haskins, HeliOffshore's CEO, sees this partnership as an important component in the drive to enhance safety to the benefit of everyone who works offshore.

"The ability for multiple stakeholders to share safety data that helps target actions faster to enhance safety in the frontline is a huge step forward. GE's track record of delivery in the fixed wing sector will help us to make this a practical reality for our industry," said Mrs. Haskins.

About HeliOffshore: HeliOffshore is the global, safety-focused association for the offshore helicopter industry. Through collaboration with members, they are delivering an industry-wide safety program that is enhancing safety worldwide.

About GE Aviation: GE Aviation, an operating unit of General Electric Company (NYSE: GE), is a world-leading provider of commercial and military jet engines, and avionics, digital solutions and electrical power systems for aircraft. Milestone Aviation Group, a GE Capital Aviation Services company, is the world's leading helicopter leasing and financing company. Milestone has a fleet of helicopters worth over US $4.0 billion plus debt commitments of approximately $400 million.

About GE: GE is the world's Digital Industrial Company, transforming industry with software-defined machines and solutions that are connected, responsive and predictive. GE is organized around a global exchange of knowledge, the "GE Store," where each business shares and accesses the same technology, markets, structure and intellect. Each invention further fuels innovation and application across our industrial sectors. With people, services, technology and scale, GE delivers better outcomes for customers by speaking the language of industry.

HeliOffshore
PHI S-92 Real-Time HUMS by Metro Aviation