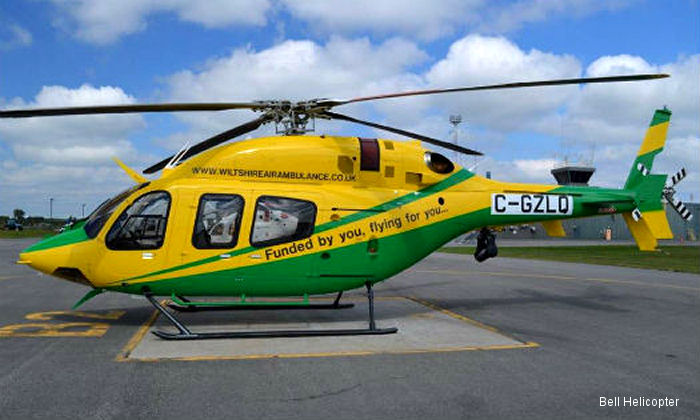 Bell Helicopter, October 13, 2014 - Amsterdam, Netherlands – Bell Helicopter, a Textron Inc. company (NYSE: TXT), will showcase Wiltshire Air Ambulance Charitable Trust's (WAACT) Bell 429 at Helitech International in Amsterdam from October 14-16.

After delivery, the aircraft will become the first Bell 429 in the United Kingdom used for Helicopter Emergency Medical Services (HEMS). Additionally, this year, Bell Helicopter is also celebrating the 40th anniversary of its supply center in Amsterdam.

"Our presence in Europe continues to expand with the addition of the first HEMS Bell 429 in the UK," said Patrick Moulay, vice president of European sales. "We are proud that the dedicated individuals of Wiltshire Air Ambulance have put their trust in the Bell 429, and we are committed to help and support their operations with this advanced and spacious aircraft."

Wiltshire Air Ambulance was established over 20 years ago and is a registered charity providing essential emergency medical services and transportation throughout the county and beyond. The organization provides its air ambulance services 19 hours a day, performing a variety of missions each month.

"We are very excited to begin performing life-saving missions in our new Bell 429," said David Philpott, CEO of WAACT. "We have invested in our future with an aircraft that provides a high standard of safety and performance, and we have peace of mind knowing our patients are supported by an industry leading aircraft."

The Bell 429 is the only light twin-engine helicopter on the market with true two-litter capability, featuring enough cabin space for two medical attendants and two crew members. The Bell 429 also offers exceptional flight performance with a fully integrated glass cockpit, advanced drive system and best-in-class WAAS navigation and IFR capability. Additional safety features include a collective mounted throttle, damage tolerant hub and rotor system, and energy attenuating seats. It is the first helicopter certified through the MSG-3 process, resulting in reduced maintenance costs for operators. The Bell 429 also features a spacious cabin and extra large 60 inch side doors, as well as Instrument Flight Rules (IFR) capability certified for single or dual pilot operations.

Bell Helicopter is also celebrating the 40th anniversary of its Amsterdam Supply Center, located at Schipol East Airport. The facility has served as a regional distribution center for Bell Helicopter since 1974 and currently supports more than 200 customers from more than 55 countries in Europe, the Middle East and Africa.

"We are proud to have served the European region and our diverse customer base for 40 years," said Rishi Malhotra, general manager of Bell Helicopter's Amsterdam Supply Center. "We are continuing to invest in Europe to further develop our global customer service capabilities. We welcome our current and future customers to join us in celebrating our 40 years and look forward to 40 more."

About Bell Helicopter: Bell Helicopter, a wholly owned subsidiary of Textron Inc., is an industry-leading producer of commercial and military, manned and unmanned vertical-lift aircraft and the pioneer of the revolutionary tiltrotor aircraft. Globally recognized for world-class customer service, innovation and superior quality, Bell's global workforce serves customers flying Bell aircraft in more than 120 countries.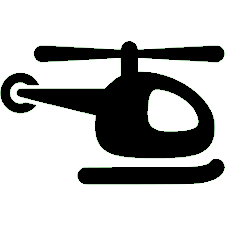 Aircraft mentioned in this article :
429 G-WLTS ( UK Air Ambulances )


WAACT

Wiltshire Air Ambulance
UK Air Ambulances
429 in

UK Air Ambulances