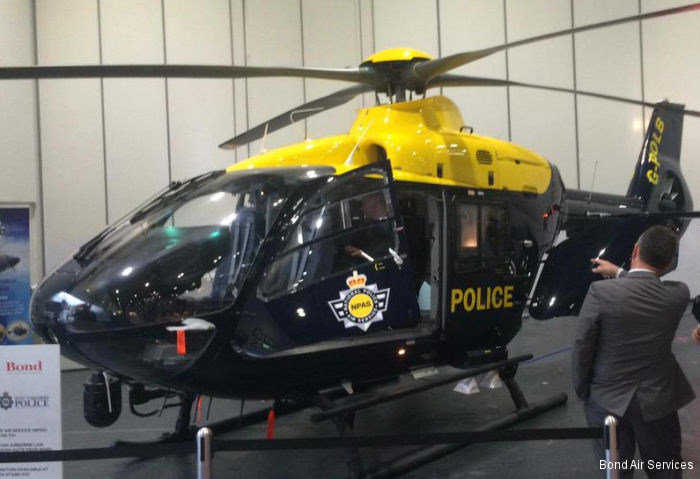 Bond, October 07, 2015 - Bond, A Babcock International Group company, formally handed over the first of seven redesigned and upgraded EC135 T2+ helicopters to the National Police Air Service (NPAS) at Helitech International today.

The aircraft features a new custom-designed mission suite with a range of integrated technologies including a next generation mission management system, advanced and integrated communication systems, on-board computing and EO/IR sensors, making it the most advanced police helicopter platform available today.

The latest technologies were selected in line with a stringent project value system that balanced technology and supplier longevity, technical risk, reliability and future proofing.

Powerful search lights and public address systems will ensure it can provide valuable support to a range policing operations and a redesigned workspace, ergonomically engineered with touch-sensitive display screens, will help on-board police support officers in their demanding and mission-critical roles.

The upgrade will extend the life of the NPAS EC135 T2+ fleet and introduce next generation mission systems capabilities to UK policing at a fraction of the cost of a new aircraft.

David Plester, CEO Northern Europe for Babcock Mission Critical Services, said: "I'm delighted to be able to hand over this aircraft to NPAS. This is the first of seven we have been contracted to upgrade and we believe this to be the most advanced police support helicopter anywhere in the world today.

"Getting to this stage is the result of significant innovative engineering and very close co-operation between Bond and NPAS technical specialists. Our experienced team has designed and integrated the very best mission systems equipment, which we believe will make a real difference to the helicopters' crime-fighting capabilities.

"We are looking forward to working with NPAS to deliver another six world-class police air assets, supported into the future."

The West Yorkshire Police and Crime Commissioner Mark Burns-Williamson, who chairs the NPAS National Strategic Board, said: "Air support is very important to policing; it can help save lives and catch criminals and this helicopter has some of the best kit available to help support the police in their work."

The work is being carried out at Bond's facilities in Staverton, and through NPAS' fleet management it will not impact on the coverage of police helicopters across the country. The upgrades will mean the full NPAS fleet of 22 helicopters operates with the very latest technology, to support the Police Forces across England in the delivery and their core duties.

The contract to upgrade the mission systems of NPAS' fleet of EC135 T2+ was awarded to Bond Helicopters Europe in 2014.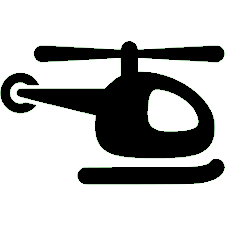 Aircraft mentioned in this article :
EC135T2 G-POLB ( UK Police Forces )


NPAS

NPAS

UK Police Forces


WYP

West Yorkshire Police
UK Police Forces
EC135 in

UK Police Forces

Bond Air Services
Bond Aviation Group
EC135 in

Bond Aviation Group