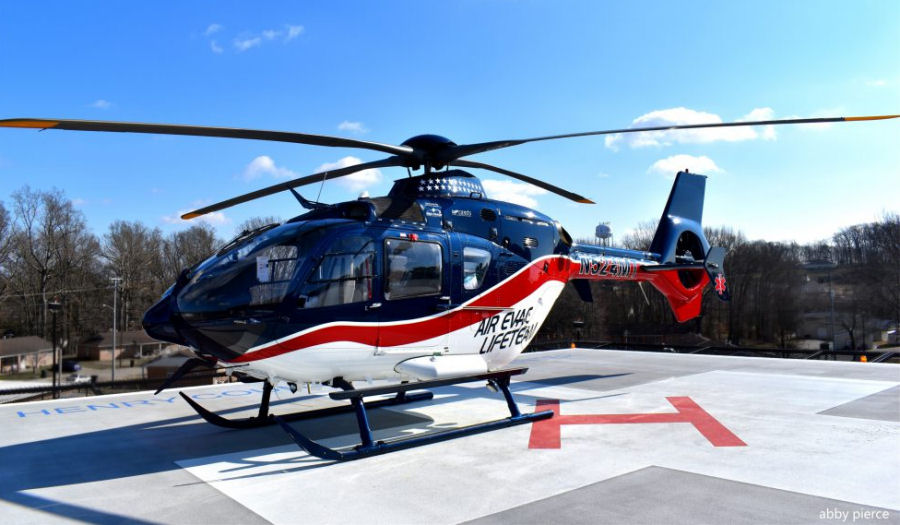 Air Evac, February 13, 2020 - O'FALLON, Missouri — Air Evac Lifeteam and Med-Trans Corporation today announced the opening of their newest emergency air medical transport base in western Tennessee.

The base features an Airbus EC-135 aircraft, which will be operated and maintained by a Med-Trans pilot and aviation maintenance technician, and staffed with a clinical team comprised of an Air Evac Lifeteam nurse and paramedic. The highly trained and experienced crew is available 24 hours a day for time-critical emergency responses.

The helicopter and crew are based out of Paris, Tenn., along with the Henry County Air Evac Lifeteam base and crew. Mark Pierce, Program Director for both Air Evac bases, said the new aircraft is an additional resource for citizens in western Tennessee.

"The Western Tennessee air medical base will serve residents from Paducah, Ky., to Savannah, Tenn., and from Dyersburg to Nashville," Pierce said. "This is a regional asset that gives us another safe option and some increased capabilities when other aircraft may be grounded."

The Western Tennessee aircraft and crew are housed in an all-in-one facility at Henry County Airport, and the Henry County Air Evac aircraft and crew will move over to the facility in the coming weeks. Pierce said the new facility includes 10,000 square feet of living quarters/office space and 10,000 square feet of hangar space.

"We are thankful for our partners in this endeavor, including Med-Trans, our surrounding Air Evac bases, the Henry County airport, Henry County Medical Center and Henry County Medical Center EMS," he added. "And we are proud to bring more jobs to the area. The new base will have four full-time pilots, four full-time nurses, four full-time paramedics and a full-time aviation maintenance technician."

Air Evac Lifeteam and Med-Trans are participating providers in the AirMedCare Network (AMCN), the nation's largest air medical transport membership program with more than 320 air medical locations across 38 states. Members flown for a life- or limb-threatening injury or illness by an AMCN participating provider have no out-of-pocket costs for the flight. Whatever the member's insurance – or third-party insurance – pays is considered payment in full. Annual memberships start at $65.
Location :

Henry County


List of Air Medical Ambulance Services
EC135 in

Air Evac Lifeteam
EC135 in

Med Trans Corp