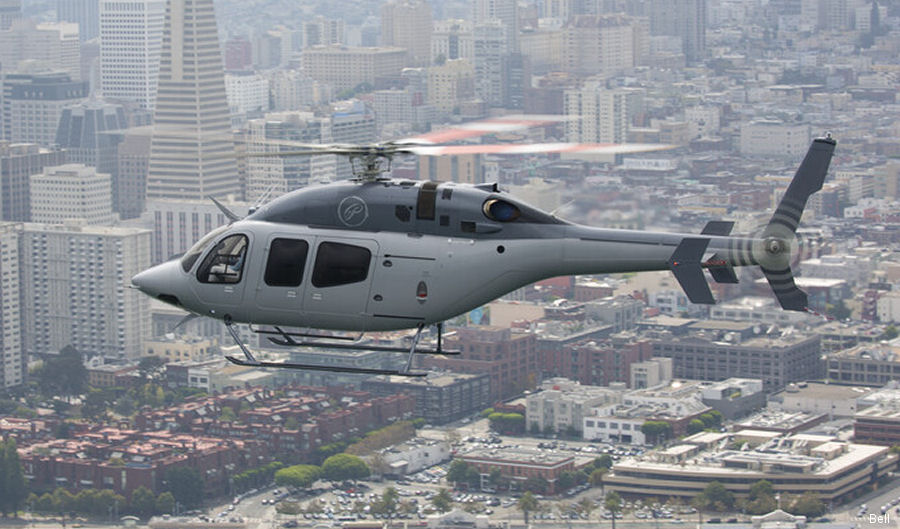 Bell, February 04, 2023 - When you've decided what helicopter fits your needs, it's time to decide on financing and insurance. Similar to your home or car, insurance protects your new investment.

There are several resources available to help you navigate the complexities of both financing and insurance.

From the original equipment manufacturer (OEM) to the helicopter community, resources exist to help you determine your long-term costs such as your initial loan, training, potential crew, and maintenance. Textron Financial is also an option to start with in this process.

As you're considering a finance strategy, the Customer Advantage Plans (CAP) may be a good option.

With CAP, maintenance costs are predictable so customers can accurately budget their expenses. It offers four plans that cover unscheduled and scheduled removals while aligning with your revenue and costs. In addition, CAP plans provide access to Bell's OEM-backed inventory to reduce your downtime, and a personal account manager so you can enjoy one-on-one support 24/7.

Bell 429 owner Christian Palmaz says the CAP program has been a great resource for him.

"The aircraft reliability is class-leading," he says. "But one of the things that you need is parts availability. We've noticed that with the competing aircraft, it's been difficult to get parts on demand when you need them. What's unique about the 429, particularly under the CAP program, is there seems to be just an enormous amount of availability."

In the rare times Palmaz has needed a part for his aircraft, his experience has been that Bell shipped parts overnight so his aircraft can get quicky back into service.

Next comes insurance. Experts recommend working with a broker to find the right company. Defining the mission for your helicopter, who will fly it, and experience factors into getting the best premium.

If you plan to fly your own helicopter, experience, and certification matter. With your purchase, you get access to the world-class Bell Training Academy in Fort Worth, Texas, Valencia, Spain or Singapore, where you can receive flight and maintenance training utilizing Bell aircraft and state of the art Flight Training Devices/Simulators. Without putting extra stress on your newly purchased helicopter, you will receive training in a dedicated practice area where the training will include emergency procedures and auto-rotation training. Customers will complete a dual syllabus that includes both aircraft and simulator training so they can experience different conditions and scenarios. Bell Training Academy also offers additional courses that cover Night Vision Goggle (NVG) training and Inadvertently entering Instrument Metrological Conditions (IIMC) training.

"The Bell Training Academy provided not only enormous amount of support, but the initial program is extremely comprehensive," says Palmaz. "I've found that going back every single year for my recurrence leaves me extremely well-prepared. Not only gives you that recurrent skill that you need but keeps you up to date on what's happening with the aircraft on a worldwide market scale."

Safety features on your aircraft can also help the underwriting process and save you money. According to experts, that includes hiring a professional pilot for your first year for a better rate. It also gives you time to gain more flight training and experience if you decide to pilot your own helicopter.

Remember, Bell is here to help every step of the way.

"What I most appreciate is Bell has that, any time, day or night, there's a number you can call, and someone will pick up and help you," says Palmaz, adding, "there's a whole team dedicated to supporting you, but it's not just a call center. These are individual people like engineers or flight support crew. There's always somebody there to help out."
we operate our Bell-429 with CAP...
Helicopters Insurance and Legal Services

Bell Helicopter