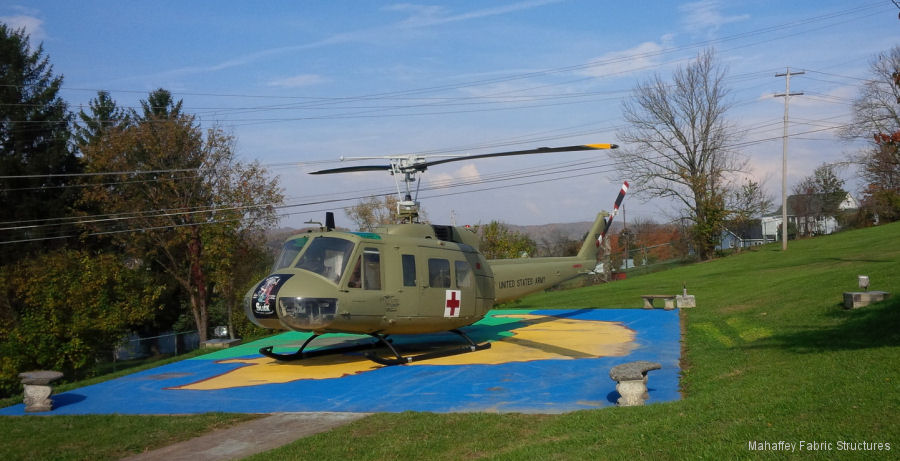 Mahaffey Fabric Structures, May 02, 2017 - MEMPHIS, Tenn. - Mahaffey Fabric Structures, the leading provider of temporary fabric structures and shelter solutions in the United States, recently installed a temporary hangar for Bombardier's full-scale restoration of a Huey Vietnam-era helicopter.

The Huey is on display at Marion County Vietnam Memorial in Fairmont, West Virginia.

"After learning more about the history of the helicopter and the significance of the Memorial, we were honored to help Bombardier," said Kevin Ponder, project manager at Mahaffey Fabric Structures. "We truly value partners like Bombardier, and we always try to help when asked. We are proud to have played a small part."

Mahaffey installed a 20 foot-by-50 foot temporary hangar from its MegaStructure Series, specifically customized to fit the Huey. The installation of the hangar was completed in one day, and less than a week later, the helicopter was fully restored to its original, wartime form.

"Mahaffey has been a reliable partner for Bombardier at Bridgeport for the past few years," said Chad Hill, director of operations at West Virginia Air Center. "I approached them with the idea of using one of their structures, so that our team could perform the repairs on-site. Mahaffey understood the importance of the Memorial to the region and was eager to help. Overall, we were very pleased with how everything transpired."

The Huey, specifically known as U.S. Army helicopter UH-1D, tail number 66-16109, was purchased by the U.S. Army in March 1967. In January 1968, it was shipped to Vietnam, where it logged 4,908 hours in the air. Veterans and their families frequently visit the helicopter at Marion County Vietnam Memorial to pay homage to those who made the ultimate sacrifice.

About Mahaffey Fabric Structures: Founded in 1924, Mahaffey Fabric Structures currently serves customers throughout North America, Mexico, the Caribbean and beyond, installing more than 400 temporary structures in a typical year. This award-winning, innovative company simplifies the rental experience, as all planning, siting, permit gathering, installation and maintenance are performed by Mahaffey's highly-skilled, professional crews, so you can focus on the work at your site while we focus on the details of your structure.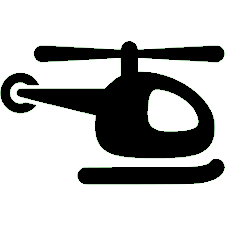 Aircraft mentioned in this article :
UH-1D Iroquois 66-16109 ( )



Location :


Marion County Vietnam Memorial
Helicopters Ground Handling
Bell UH-1H Iroquois