H135 Juno

H145 Jupiter
Airbus Helicopters, December 08, 2016 - Oxford - The H135 Juno and the H145 Jupiter, the first two aircraft in the 32-strong fleet of the UK Military Flying Training System (UKMFTS) helicopters, can be seen together for the first time, marking the start of a new era in helicopter military flight training in the UK.

Flown over from the Airbus Helicopters' manufacturing site in Donauworth, Germany, G-CJIW H135 Juno aircraft joins the G-CJIV H145 Jupiter which was the first UKMFTS helicopter to arrive in Britain, landing at the company's UK headquarters at Oxford Airport.

The H145 Jupiter is currently being operated by a joint military and civilian fielding team in support of the UKMFTS programme and for which the first three pilots have now completed their H145 type ratings. The first H135 Juno will enter a short programme of modification to meet specific UKMFTS training requirements before being operated by the UKMFTS fielding team.

The aircraft will allow UK armed forces to benefit from conducting initial training on a twin-engine, full glass cockpit aircraft; thus reducing the time needed to retrain once in contact with frontline helicopters. Furthermore, the H135 and H145 family of aircraft, equipped with Airbus Helicopters advanced avionics suite Helionix, provides for a much improved flight and safety envelope.

Air Vice-Marshall Andy Turner, Air Officer commanding 22 Group responsible for flying training, said, "These state of the art Airbus Helicopters aircraft will be the perfect starting point for the next generation of battlefield helicopter aircrew. With all of the latest technology in autopilot, stability, navigation and communication systems, they will allow training to stretch our people further, earlier and quicker making them better all-round aircrew".

Ian Morris, Head of UK Defence Business at Airbus Helicopters, said, "The H135 and H145 are proven multirole helicopters in both civil and military segments and have become the aircraft of choice for military flying training across the globe. The latest Helionix versions provide a level of technology which mirrors that on UK front line aircraft, ensuring all future UK military student pilots and crewmen can make the best possible transition from training to operations.

With all UK armed forces helicopter pilots of the last 35 years having trained on Airbus aircraft, staff at Airbus Helicopters are proud to continue this heritage and continue supporting UK Armed Forces helicopter training at least for the next 18 years. Airbus Helicopters has steadily increased its capacity with a clear objective: to ensure that the UK armed forces can benefit from the high quality training experience that is possible with these superb modern aircraft. Full service training delivery is due to begin on 1 April 2018, an auspicious date given it is the 100th Anniversary of the Royal Air Force.

To meet this, key infrastructure work is progressing well at RAF Shawbury and RAF Valley, home to the UKMFTS rotary wing system, while teams of pilots, engineers, planners and instructors have already been fully engaged with the Ascent fielding team, ensuring that skills and capability are ramped up in preparation for the significant deadline.

About Airbus Helicopters in the UK: Airbus Helicopters has been present in the United Kingdom for 40 years and is the UK's largest helicopter supplier with approximately 400 aircraft operating in civil, military and emergency services roles. The company's site at Oxford Airport is home to Britain's Civil Helicopter Hub while sites at Aberdeen, Belfast and Hawarden support our customers across the breadth of the British Isles.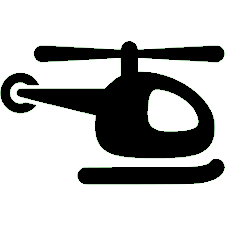 Aircraft mentioned in this article :
H145 / EC145T2 G-CJIV H135 / EC135T3 G-CJIW ( Airbus Helicopters UK )



Location :

Oxford Kidlington
Juno HT.1 in

Ministry of Defence (MoD)
Jupiter HT.1 in

Ministry of Defence (MoD)
DHFS

Defence Helicopter Flying School
Ministry of Defence (MoD)

Airbus Helicopters UK