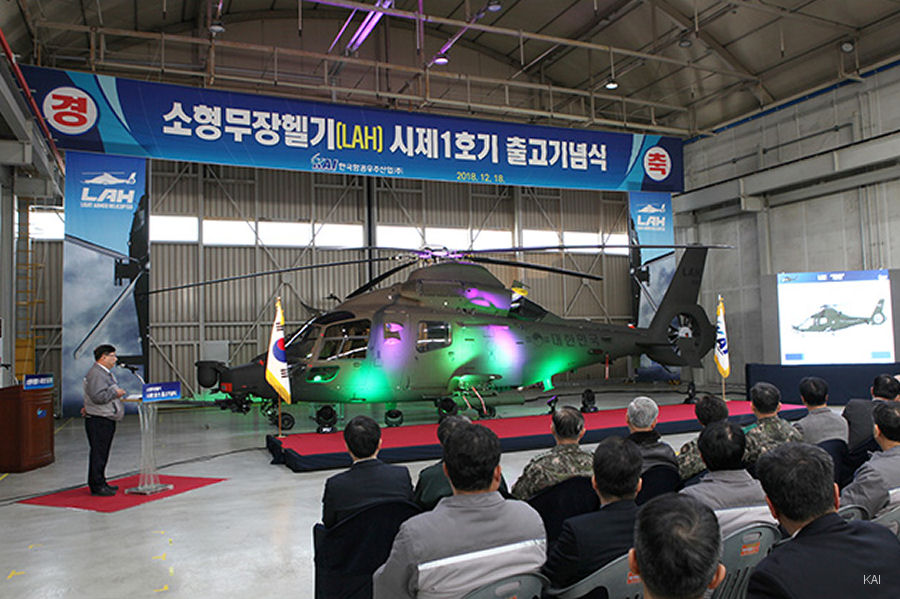 KAI, December 18, 2018 - Korea Aerospace Industries Ltd (KAI) unveils the light armed helicopter (LAH) during a roll-out ceremony at the company headquarters

KAI began to develop the 4.9 ton LAH in June 2015 and complete its basic design in August 2016 followed by the final design in November 2017. Prototype assembly was completed last month.

The helicopter now enters into a full-fledged test and evaluation phase and is set to be used by the Army by 2023.

"The company will make a series of ground tests to see if the prototype helicopter's engine and other systems work properly before it makes a first flight in May 2019 through July 2022", a company spokesman said.

The LAH is part of an integrated civil and military helicopter development project, which KAI drives jointly with the Ministy of Trade, Industry and Energy and the South Korea's Defense Acquisition Program Administration (DAPA).

LAH shares 60% common parts with the Light Civil Helicopter (LCH) which can carry 15 passengers and is set for completion before the LAH in 2021.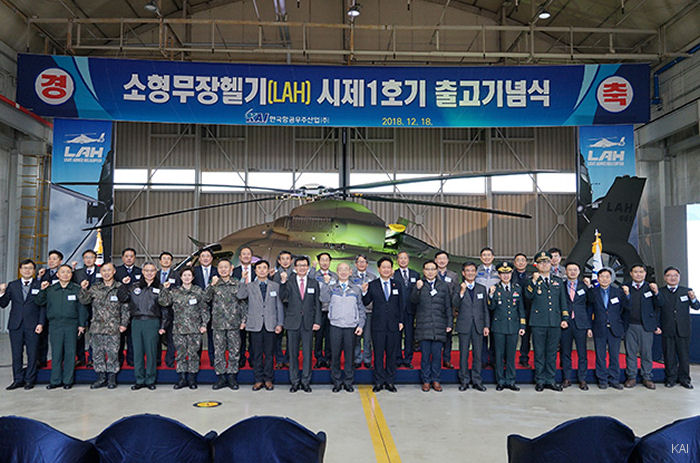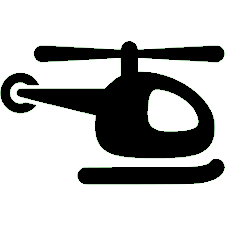 Aircraft mentioned in this article :
LCH / LAH 001 ( Korea Aerospace Industries )


LCH / LAH in

Korea Aerospace Industries
Safran Arriel 2L2