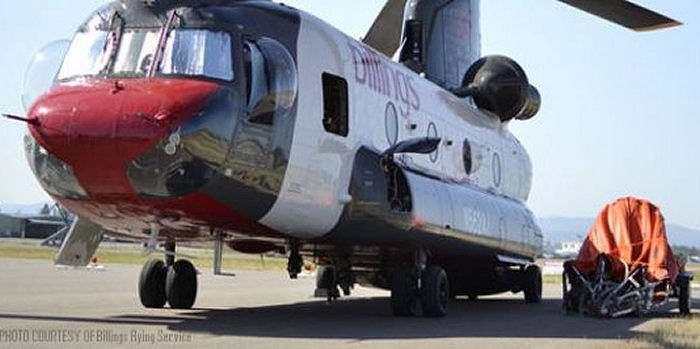 Kawac, August 17, 2016 - Bend, Ore ⎯ Kawak Aviation Technologies announced today the intro-duction of a new high capacity refill system for heavy helicopter firefighting buckets.

The product was developed in response to operators desiring a simplified, more reliable, and faster filling system. With Kawak's new line of "JetPump" or "JP" series products, bottom-filling buckets can fill to capacity in streams, ponds, and tanks as shallow as 16", thus allowing more flexibility in dip sites and with a fill rate that reduces cycle times.

The refill system is a derivative of Kawak's proven refill pump technology that is used in fixed tank applications around the world.

This new line of products, called JP1150, 1600, & 2500, provide operators with a high-volume, lightweight powered fill option that can be configured with 28vdc, 400hz, or hydraulic power options. The initial application of the new pump was designed to integrate into 1060 gallon and larger Bambi Buckets with 27" valves and provide fill rates between 1150 and 2500 gallons (4354-9464 Litres) per minute, depending upon the power source. The modular design of the pump system requires no modification to the bucket. Its' size is half the weight and requires only one pump instead of four, as is the case with the original refill system.

"The development of the JP series solves the current problems of mechanical issues, complexity, and reliability and as a result it allows us to provide our customers better value to pass on to their customer", said Mike Reightley, Kawak President. In the com-petitive arena of fire contracts, better value means that you win, meet, and keep con-tracts, or with a "Call When Needed" contract it means you're the first to get called to the fire and the last to leave. Mike adds, "Many of our current clients are using our electric motor and hydraulic variations for tanked operations. Now we can offer them a fully supported, reliable, plug and play high performance option for large buckets."

About Kawak: Kawak Aviation Technologies Inc. based in Bend Oregon, designs, certifies and manufactures products for helicopter firefighting, forestry, aerial agriculture, government, and commercial markets as well as consigns special engineering and certification projects for the aerospace in-dustry. STCs range from turbine engine installations to auxiliary hydraulic systems and accesso-ries for helicopters and turbine airplanes.
Helicopters Parts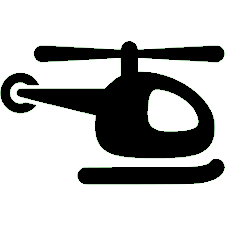 Helicopters Firefighting

Kawak Aviation Technologies
State of Oregon