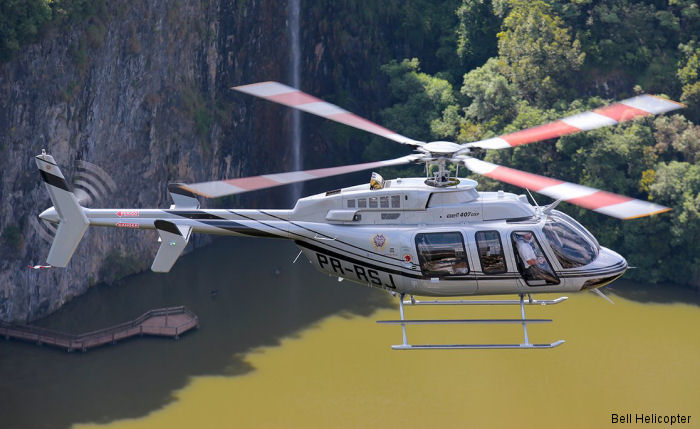 Bell Helicopter, August 25, 2016 - Fort Worth, Texas - Bell Helicopter, a Textron Inc. company, announced today its joint participation with sister company Textron Aviation at the 13th annual Latin American Business Aviation Conference and Exhibition (LABACE) held August 30 through September 1 at Aeroporto de Congonhas at São Paulo, Brazil.

Leadership from Bell Helicopter and Textron Aviation will be available in chalet 5112 to discuss their state-of-the-art product lineup, customizable aircraft offerings, as well as continued customer support in the region and much more.

In static display, Bell Helicopter will feature the Bell 429 MAGnificient, the Bell 407GXP and the Bell 505 Jet Ranger X.

"Each year, LABACE proves to be a productive and high-quality venue for us to engage with our customers and discuss new technological advances in our product line, enhanced customer offerings and investments being made throughout the Latin American region," said Jay Ortiz, vice president of Latin American sales. "We have a tremendous lineup of our products on display this year that directly correlate to the interest and conversations we're having with our current and potential clients."

Accommodating up to seven passengers, the Bell 429 is the apex for light twin helicopters and private transport around the world. The Bell 429 luxury interior, branded the MAGnificent, offers a passive noise abatement system called SILENS, and an In-Flight Entertainment Enhanced Lounge (I-FEEL), which provides a fully customized interactive touch screen based entertainment, communication and flight information management system.

Customers have signed 380 letters of intent (LOI) worldwide for the Bell 505, and nearly 80 of those are from customers in Latin America. The Bell 505 is priced to compete and is designed to offer the best combination of value, performance and technology available on the market.

The Bell 407GXP is an upgrade to Bell Helicopter's best-selling platform, the Bell 407, with added value through industry-leading performance, payload capability and operating economics. There are more than 230 Bell 407s providing operational support for corporate transport, security, and general/utility missions throughout Latin America.

Bell Helicopter has a strong sales and service footprint supporting customers' needs, with more than 100 Bell Helicopter authorized Customer Service Facilities worldwide, three of which are located in Brazil, as well as a Bell Helicopter authorized rotor blade facility.

"We're looking forward to the show and providing an opportunity for attendees to experience Bell helicopters firsthand," added Ortiz.

LABACE, the largest business aviation event in Latin America, brings together Brazilian and international companies to inform the public on the latest sector products while also reinforcing the importance of aviation and strengthening the connection between all regions of the vast country of Brazil.

About Bell Helicopter: Bell Helicopter (NYSE: TXT), a wholly owned subsidiary of Textron Inc., is an industry-leading producer of commercial and military, manned and unmanned vertical-lift aircraft and the pioneer of the revolutionary tiltrotor aircraft. Globally recognized for world-class customer service, innovation and superior quality, Bell's global workforce serves customers flying Bell aircraft in more than 120 countries.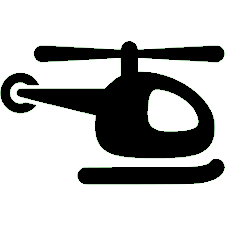 Aircraft mentioned in this article :
407GXP PR-RSJ 429 C-FNFO 505 Jet Ranger X mockup



Location :

Sao Paulo Congonhas

Bell Helicopter