Donation of Three Huey II to Lebanon


The United States donated 3 Bell Huey II helicopters to Lebanon to improve the army operational capabilities

Bell, February 24, 2021 - This month, Bell delivered three Bell UH-1H-IIs to the Lebanese Air Force (LAF). These aircraft will augment their existing fleet and be utilized for search and rescue, troop transport, firefighting and utility missions.

"We are privileged to support the LAF with additional Huey II aircraft, which will enhance its operational capability," said Tim Evans, regional sales manager, Africa and the Middle East. "This proven platform equips their squadron with the most capable utility helicopter available."

The LAF has been flying the UH-1 series helicopters since the early 1990s in multiple roles. Most recently, its Huey IIs extinguished the fires caused by the port explosion in Beirut.

"The LAF is honored to add three more Huey IIs to our fleet," said Commander BG Heykal, LAF. "We value this aircraft for its multi-mission capabilities, reliability and durability and appreciate the Bell team for their quality customer support and longtime partnership."

The Bell UH-1H-II is a versatile, single engine helicopter with high operational readiness and low operating costs. It has the best payload in its class and excels in multiple mission configurations.


Handover ceremony of USA donation to LAF

Lebanese Army, February 13, 2021 - Beirut Airbase hosted this morning the handover ceremony of three Huey 2 helicopters offered as a donation from USA to LAF.

The ceremony was attended by the Major General P.S.C Milad Isaac representing the LAF Commander in Chief General Joseph Aoun and the United States Ambassador to Lebanon Mrs. Dorothy Shea in the presence of LAF officers.

General Isaac delivered a speech in which he praised the relation between the Lebanese and American armies, noting that this ceremony provides evidence of the continued specialized support offered by USA to LAF aiming to strengthen its military air capabilities. He also added that this ceremony reflects the US authorities' confidence in the national role that LAF plays in protecting Lebanon from dangers, especially the threat of terrorism.

In her turn, the US ambassador noted that the helicopters provided by USA would contribute directly to improving the army operational capabilities and ensuring that it is pursuing its various duties in terms of defending Lebanon and its people.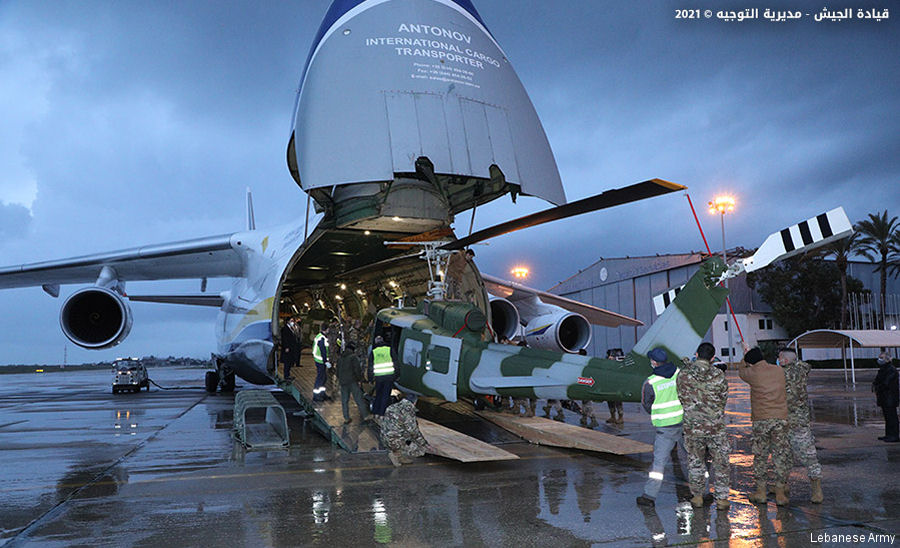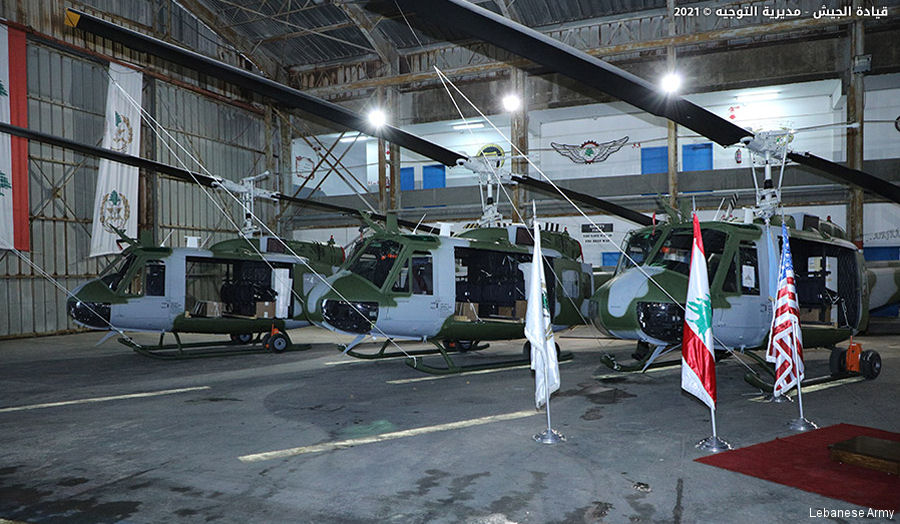 This article is listed in :
Bell HUEY II in

Al Quwwat al-Jawwiya al-Lubnaniyya

Beirut International