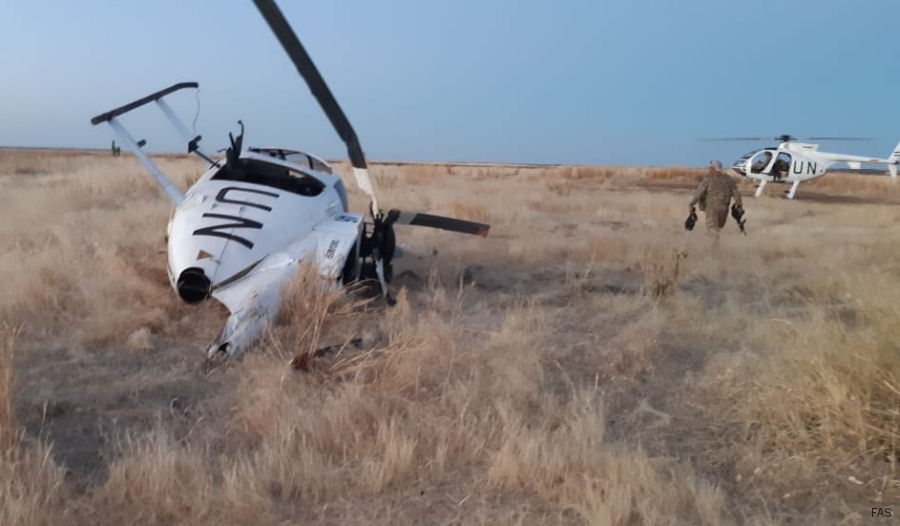 Helis, November 30, 2019 - One of the MD500E helicopters of the Fuerza Aérea Salvadoreña crashed yesterday near Gao in Mali.

The helicopter was part of the Torogoz V contingent deployed in the African country since 2012 as part of the United Nations peacekeeping Multidimensional Integrated Stabilization Mission in Mali or MINUSMA.

The accident occurred under unknown circumstances while returning to Gao.

Pilot Mj Gonzalez Umaña was unharmed and copilot Lt Sanchez Romano suffered minor injuries.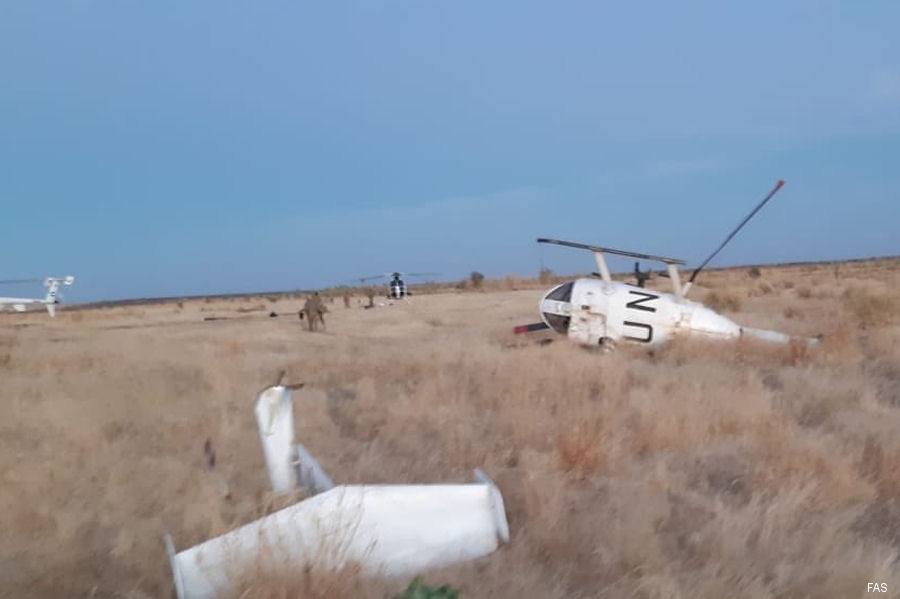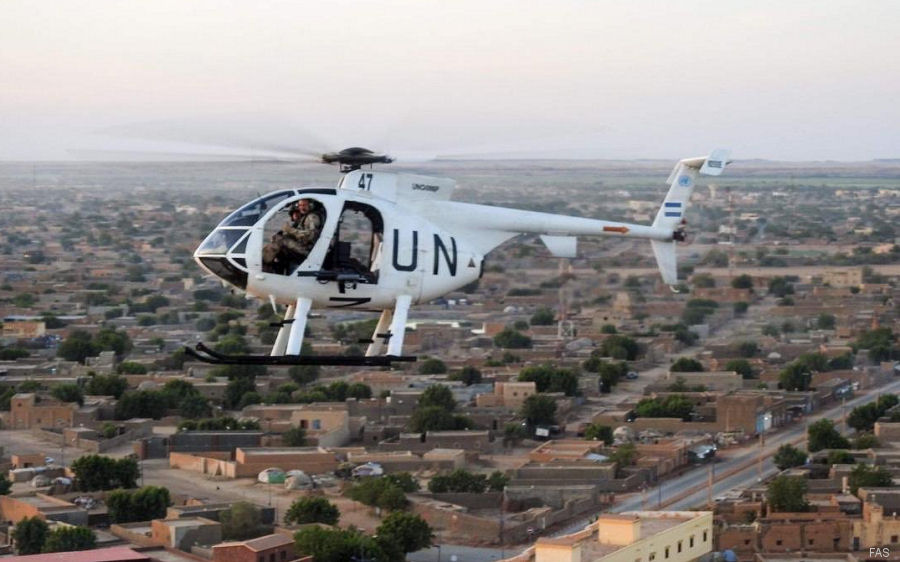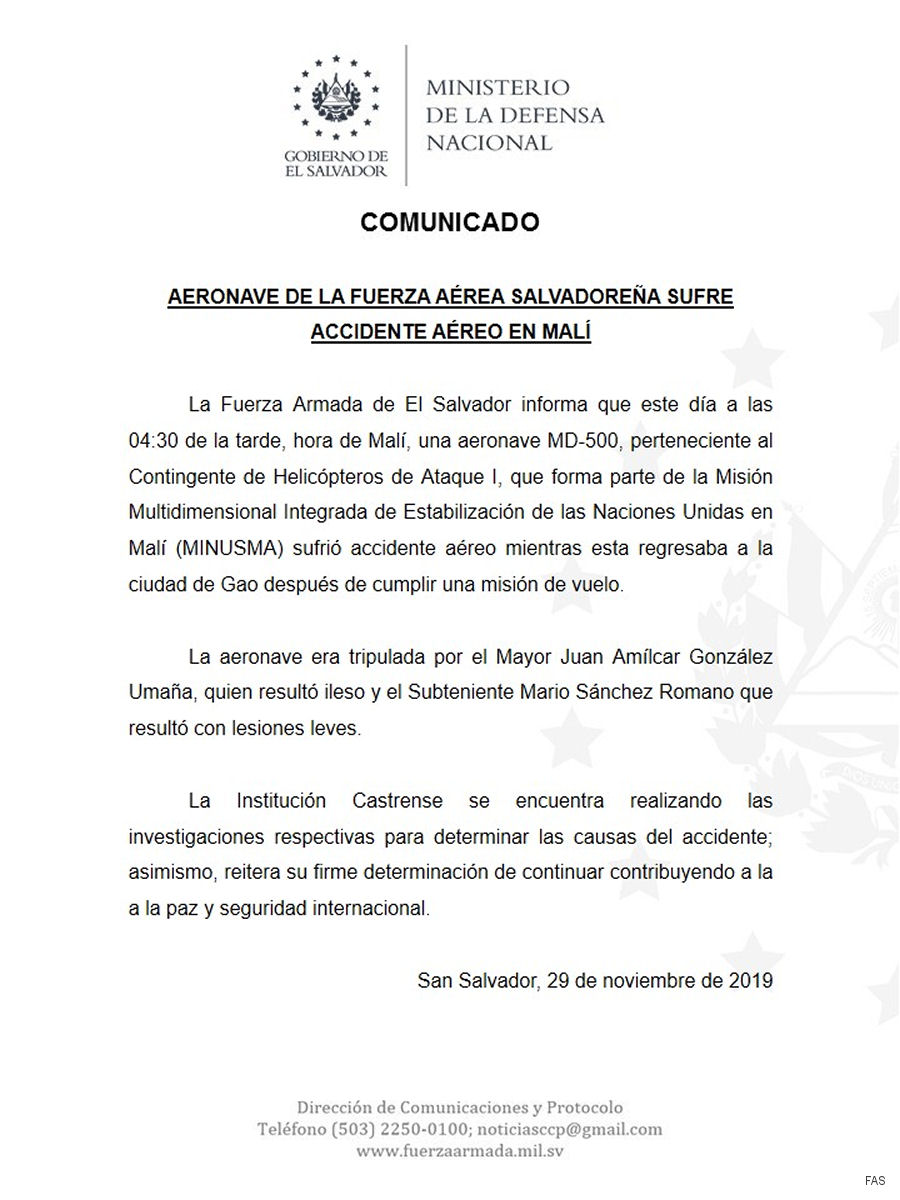 Location :

Gao
was it shot down ???
Sad to hear - really interested in the "why"
MD369E / MD500E in

Fuerza Aerea Salvadoreña
MINUSMA
United Nations
MINUSMA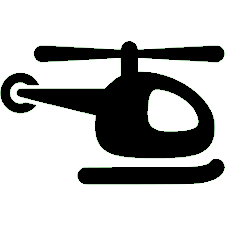 Helicopters Accident Reports
El Salvador Helicopters in Mali
El Salvador MD500E Helicopters Arrived to Mali