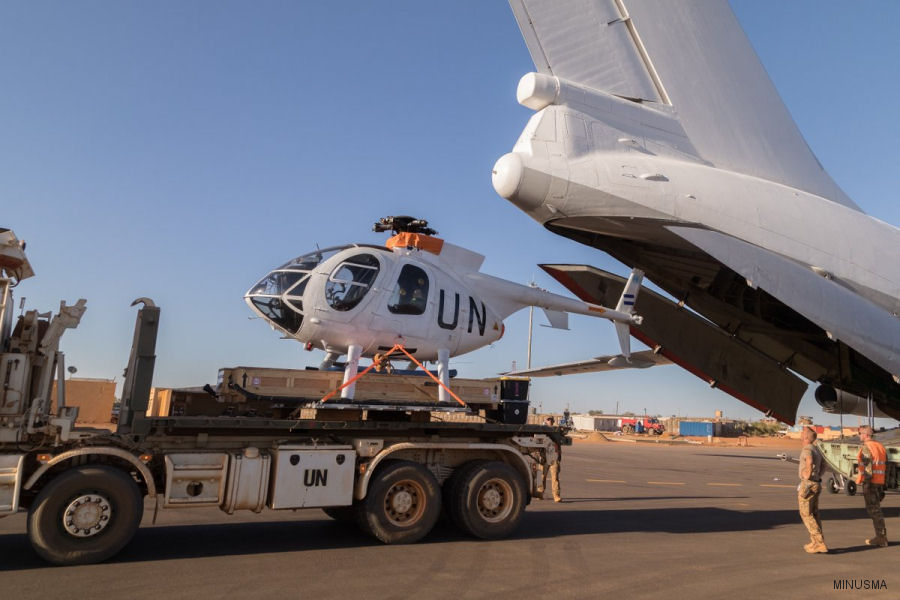 Helis, December 11, 2018 - Three MD500E helicopters of the Air Force of El Salvador (FAS, Fuerza Aérea Salvadoreña) arrived to Gao in Western Africa as part of the peacekeeping force United Nations Multidimensional Integrated Stabilization Mission in Mali, MINUSMA.

El Salvador has these type of helicopters deployed in Mali since 2012 as part of the national Torogoz misson (the Turquoise-browed motmot is the national bird). These first deployed helicopters, donated by the United States, were delivered new directly from MD Helicopters.

Salvadoran troops are based at Camp Torogoz in Northern Mali.

Torogoz III is composed of 90 troops between special forces, engineers, signals and medical personnel of the Armed Forces. Now, the Torogoz IV also includes for the first time an airfield support unit.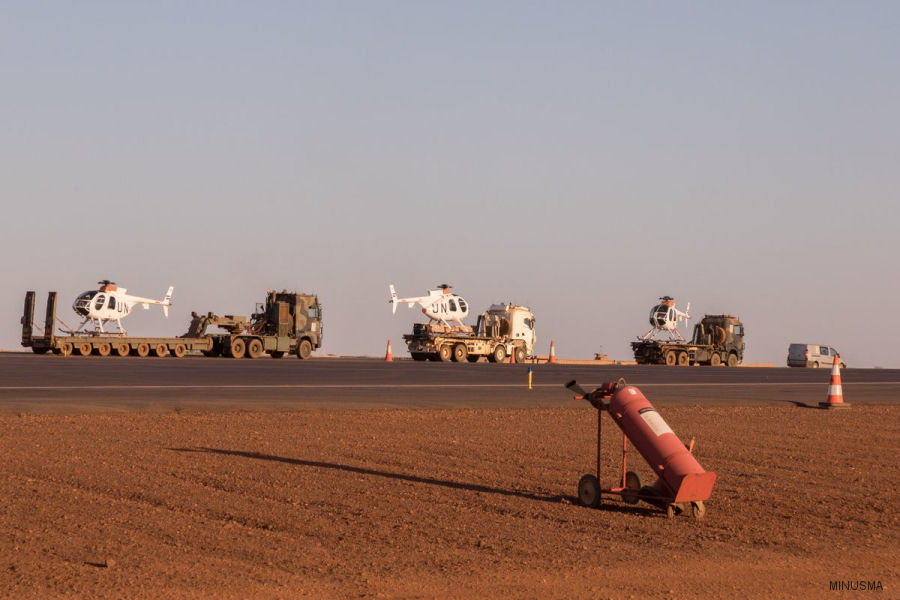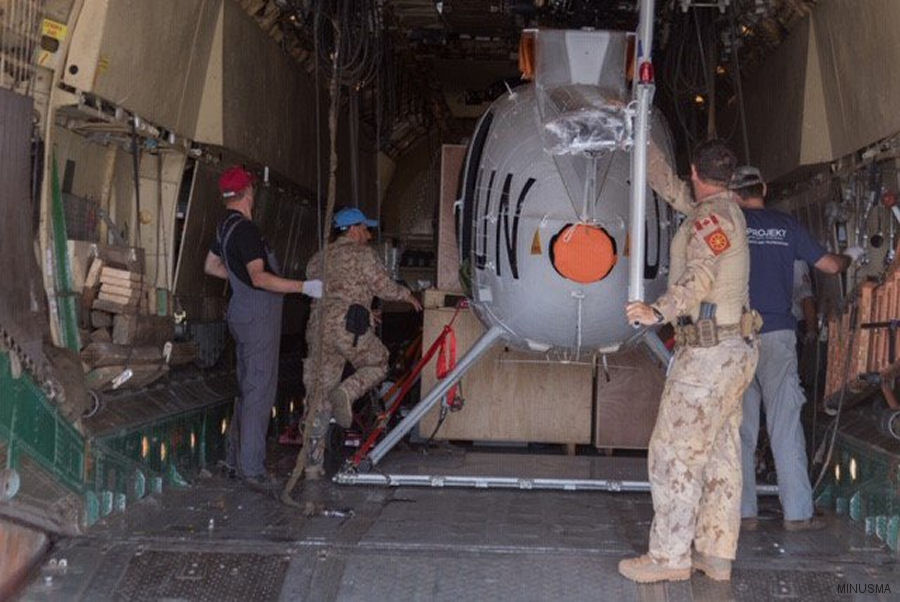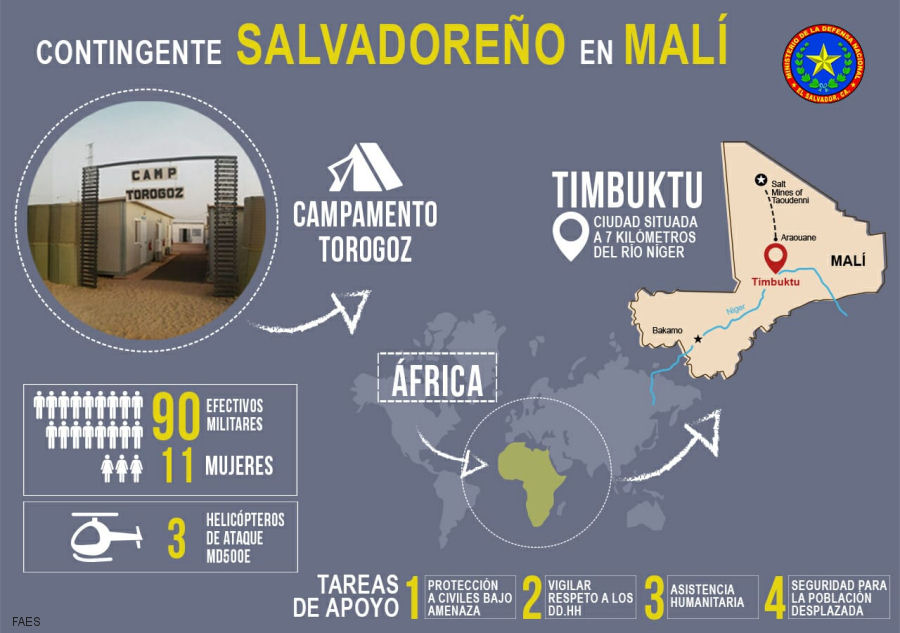 Location :

Gao
MD369E / MD500E in

Fuerza Aerea Salvadoreña
MINUSMA
United Nations
MINUSMA
El Salvador MD500 Helicopter Crashed in Mali