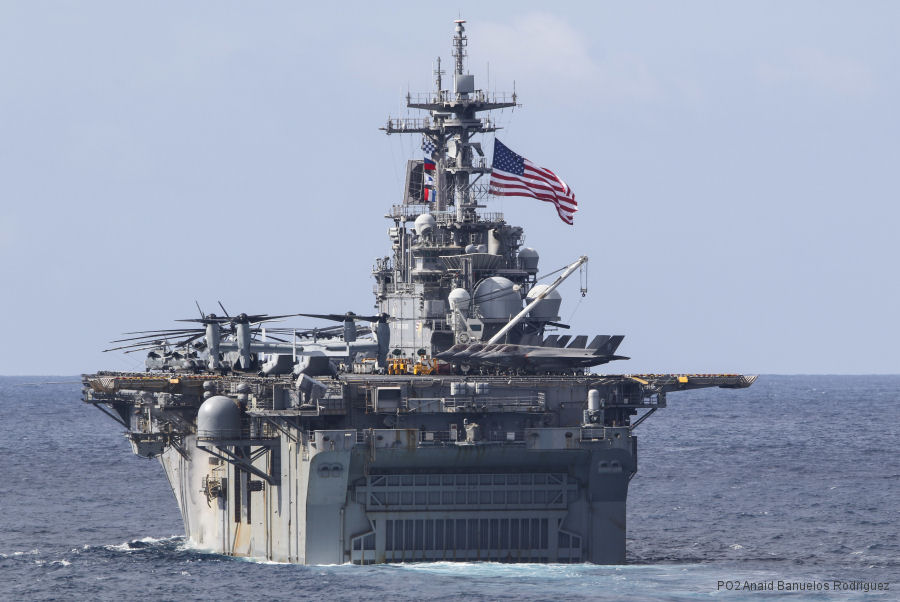 US Marine Corps, July 30, 2019 - CORAL SEA by Lance Cpl Dylan Hess - Battalion Landing Team, 2nd Battalion, 1st Marines, is comprised of various units, task organized to accomplish the different missions the 31st Marine Expeditionary Unit is expected to be prepared for.

One of the most versatile and dynamic capabilities that 2/1 offers would be the ability to vertically envelop the enemy and conduct offensive operations to seize, occupy and defend an objective.

This is the job of Echo Company, tasked as BLT 2/1, 31st MEU's Air Assault Company, currently deployed aboard the USS Wasp (LHD 1), as they take part in Talisman Sabre 2019, a biennial exercise between the U.S. and Australia.

"All three elements of the BLT, whether it's [Assault Amphibious Vehicles] tracks, boats or helos, provide diversity for the MEU Commander," said 1st Lt. Robert B. Hugin, a platoon commander for Echo Company. "If he's approached with a problem set that can be resolved by a company-sized force, then he has a boat course of action, a mechanized course of action and an air course of action to choose from."

Depending on the situation, using Echo Company can often be the best course of action. Unlike Boat Company, which is limited once they are ashore, or Mechanized Company, which takes longer to reach shore and move inland, Echo Company does not have these limitations.

The use of aircraft greatly decreases the amount of time it takes to get from ship to shore, making it a more practical way for the company to reach their target than by boat or assault amphibious vehicle. In addition to being faster, inserting by aircraft also greatly extends the range that Echo Company can reach, according to Hugin.

"Sparrowhawk and Bald Eagle, which are platoon and company-sized quick reaction force packages, are the main capabilities of Helo Company," said Hugin. "This gives the MEU the ability to quickly reinforce any unit that is already ashore conducting operations."

Some of Echo Company's other capabilities are raids, airfield seizures and helicopter and tilt-rotor borne assaults. Echo can be deployed rapidly and pull out, or seize and hold an objective for an extended period before extracting.

According to Hugin, leading up to the deployment Echo Company participated in multiple battalion field exercises, a service-level training exercise in Bridgeport, California at the Marine Corps Mountain Warfare Training Center, and a helicopter raid course with Expeditionary Operations Training Group. During these events the company refined their infantry skills to prepare for Talisman Sabre 2019, which gives Echo the opportunity to showcase their airfield seizure capabilities.

Echo Company is one of many units the MEU commander has at his disposal for operations across the Indo-Pacific region. Being able to rapidly insert by air allows Echo to conduct lethal actions on the objective, making them a vital asset to the 31st MEU.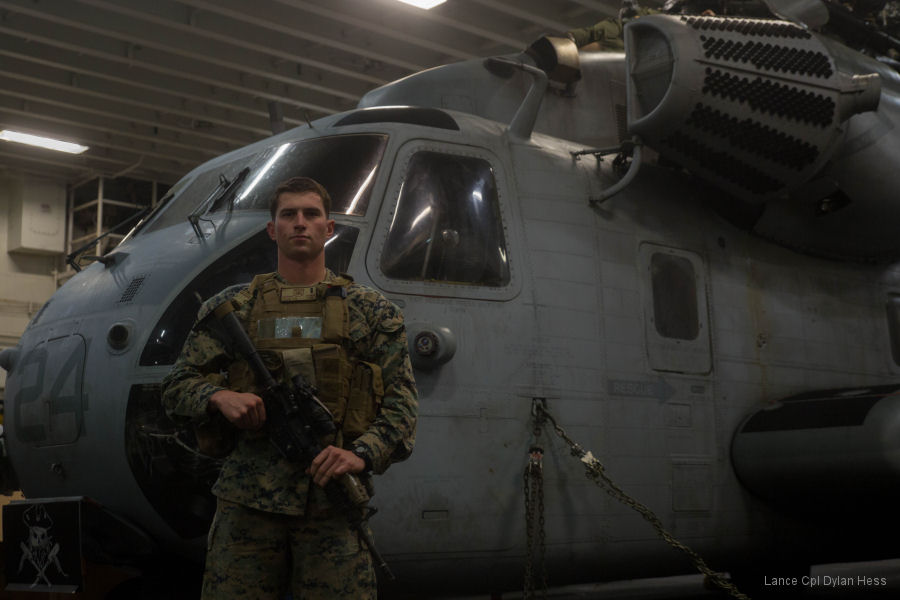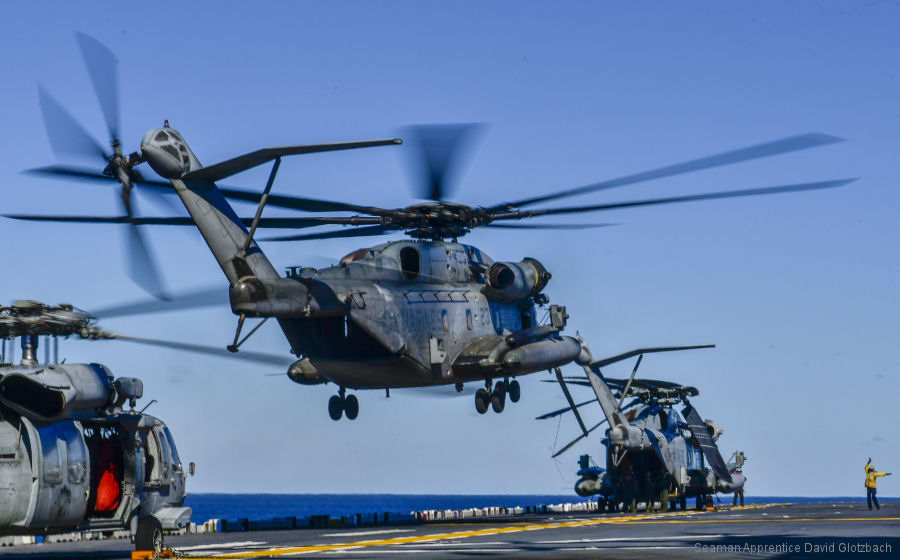 Location :

Coral Sea


VMM-265

Marine Medium Tiltrotor Squadron 265
US Marine Corps
MV-22 in

US Marine Corps
MH/CH-53E in

US Marine Corps
UH-1Y Venom in

US Marine Corps
AH-1 Cobra / Viper in

US Marine Corps

USS Wasp ( LHD-1, Wasp class )


USS Ashland ( LSD-48, Whidbey Island class )


USS Green Bay ( LPD-20, San Antonio class )