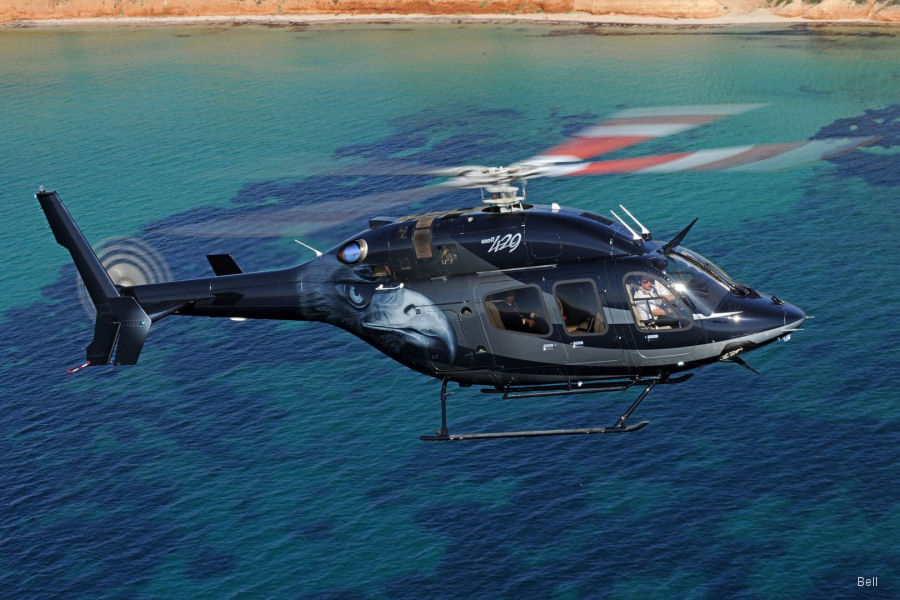 Bell, December 06, 2018 - Recognized for world-class innovation, precision and quality, Bell offers premium comfort coupled with safety, efficiency and outstanding customer service.

The Bell 429 and Bell 505 helicopters combine sleek exterior lines and meticulously crafted bespoke interiors for the most comfortable in-flight experience.

The Bell 505 and Bell 429 have become a staple for private transport around the world. Visit our static display P5 during MEBAA next week to find out why customers choose Bell.

The Bell 505 Jet Ranger X light single engine helicopter is one of Bell's most in demand commercial aircraft in the world. Now with over 10 000 hours reached on its global fleet, the five-seater was designed through customer collaboration to ensure both pilot and passenger receive a safe, smooth and enjoyable experience.

To guarantee efficient and reliable performance, the design consists of proven dynamic components, advanced aerodynamic design, a dual channel FADEC Turbomeca Arrius 2R engine and best-in-class value. With more than 100 delivered around the world, it is designed to be easier and safer to fly thanks to its superior standard equipment and state-of-the-art Garmin 1000H TM glass cockpit.

The Bell 429 is designed with the future in mind and there is no compromise when it comes to your comfort. This twin engine aircraft's large cabin is easily customized for luxurious amenities and the spacious seats provide ample comfort that makes any trip enjoyable.

With over 330 000 hours of proven operations on the global fleet, the Bell 429 multi-mission aircraft is chosen by corporate customers, police forces and medical teams around the world for time-sensitive missions.
Location :

Dubai Intl

United Arab Emirates
Bell 429