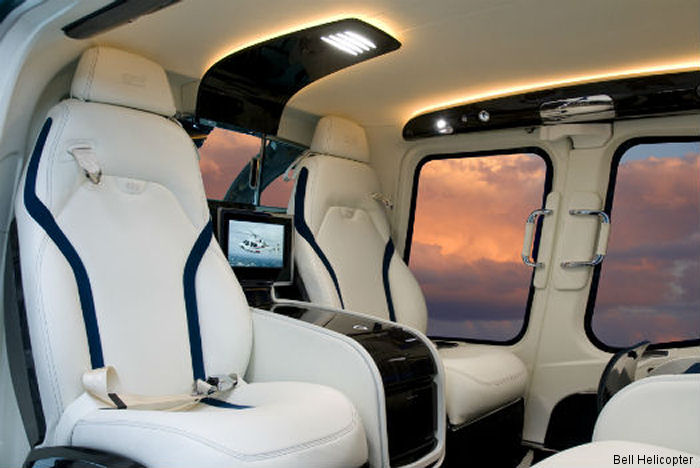 Bell Helicopter, September 25, 2015 - Fort Worth, TEXAS – Bell Helicopter, a Textron Inc. company, announced today Transport Canada Civil Aviation (TCCA) has approved Mecaer Aviation Group's (MAG) luxury interior for the Bell 429.

"We have a strong demand for the Bell 429 throughout North America, specifically in its corporate and VIP configuration, so we are pleased to see the VVIP interior approved for use throughout Canada," said Anthony Moreland, vice president of North American sales. "MAG takes our interior to the next level – bringing enhanced features, comfort and technology to our customers."

MAG provides VVIP customers with multiple options and configurations for the MAGnificentTM interior. Customers can choose from a variety of seating configurations including four, five or six-seat layouts with options for up to two center consoles, and an In-Flight Entertainment Enhanced Lounge (I-FEEL), which provides a fully customized interactive touch screen based entertainment, communication and flight information management system.

"The Bell 429 is truly a multi-mission capable aircraft that provides a smooth, quiet ride, and we look forward to delivering this top-of-the-line aircraft and VVIP interior to our customers," added Moreland.

The Bell 429 is one of the most advanced light twin helicopters ever developed, offering a fully integrated glass cockpit with advanced drive system and best-in-class WAAS navigation and IFR capability. Additional safety features include a collective mounted throttle, damage tolerant hub and rotor system, and energy attenuating seats. It is the first helicopter certified through the MSG-3 process, resulting in reduced maintenance costs for operation.

About Mecaer Aviation Group: With facilities across Italy, Canada and the United States, MAG offers integrated systems including flight controls, landing gear and actuation systems, as well as cabin comfort systems for helicopters, business aircraft, general aviation and basic trainers. Capabilities include design, development, manufacture, certification, and noise and vibration abatement, together with completion, modification, and MRO services.
429 in

Mecaer
TCCA

Transport Canada's Civil Aviation
Government of Canada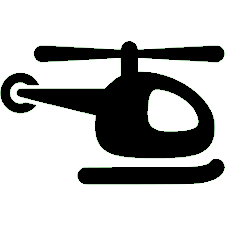 Helicopters Interior Designs