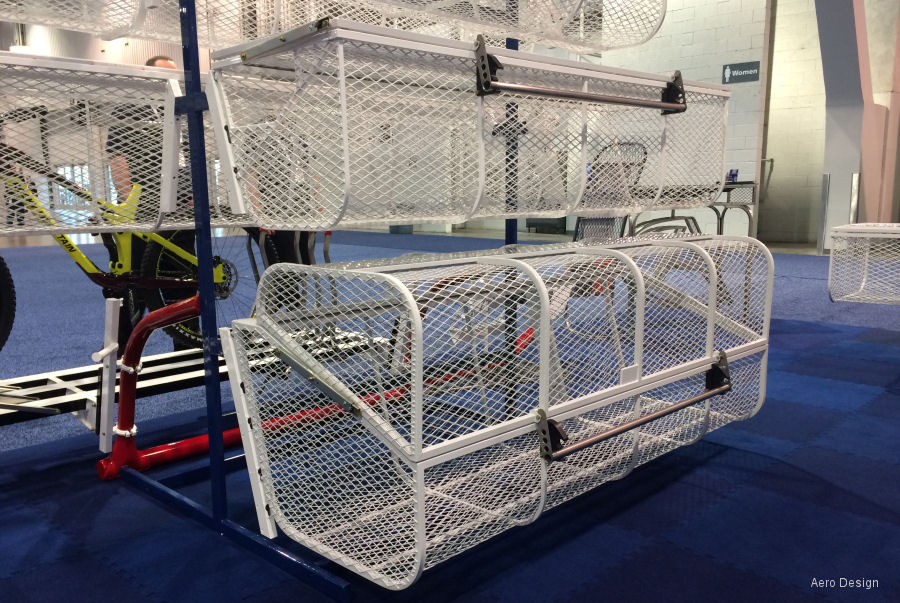 Aero Design, February 26, 2018 - Powell River, British Columbia, Canada – The team at Aero Design plans to proudly display the prototype new addition to the AS350/AS355 fleet of cargo baskets in booth N3336 at HAI 2018 in Las Vegas.

Aero Design strives to expand its list of products ensuring safe and simple solutions through cooperation in all areas of the utility helicopter industry and beyond. This tradition continues with the introduction of the prototype Mega profile basket for the Airbus AS350 and Airbus AS355.

Developed with support from the industry, fire bucket manufacturers and Environment Canada, this basket promises safe loading, unloading and transportation of large valve fire buckets, water survey equipment and other oversize items which are typically difficult to fit in a regular basket. The Mega Profile basket will utilize our industry leading Aero Design Quick Release System and as always allow the install of the complete line of quick release fixtures including any one of the cargo basket models, bicycle rack, step or a mix thereof in less time than it takes perform a weight and balance amendment.

Aero Design President and Canadian M1/M2 AME Jason Rekve says, "This is one of many things we have on the go and Jeff and I look forward to sharing it and many other conversations in our booth N3336."

About Aero Design: Aero Design is on the leading edge of technology across the board. From the only replacement option for the Bell 206 and 407 Cyclic Friction to the Aero Design Extreme Line which includes the Bell 205/212 Mega Basket with the greatest volume/highest gross weight/lightest net weight of any basket on the market and multi-industry changing, global industry connecting bicycle racks which are only possible because the leading quick release system available.

Aero Design
Airbus AS350
Eurocopter AS350 Ecureuil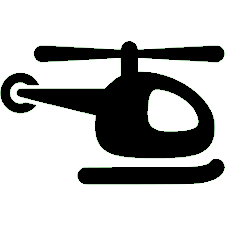 Helicopters Baskets
EASA Certification for Aero Design Racks and Baskets