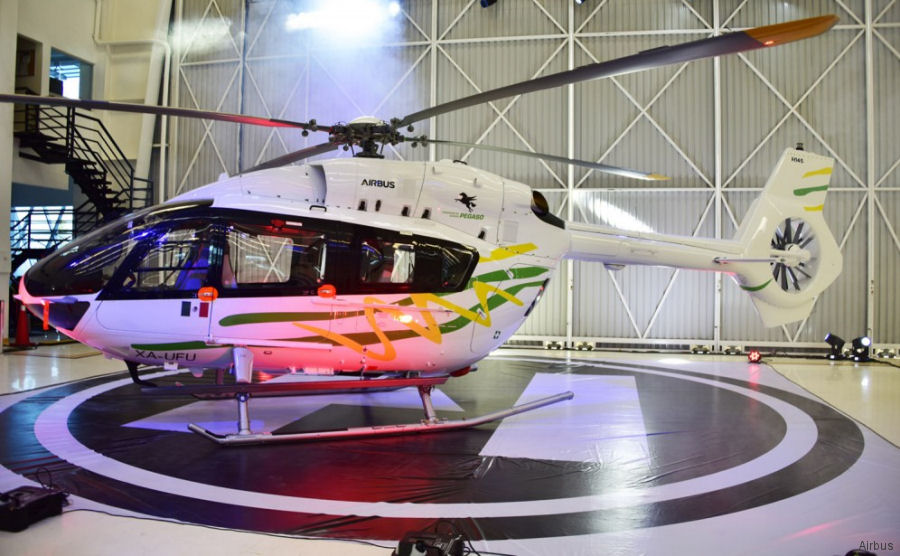 Airbus Helicopters, March 10, 2020 - "Transportes Aeros Pegaso", known as Pegaso, has become the first H145 operator in Mexico.

This aircraft is the first of four that will be delivered to Pegaso to provide air transport services to the energy industry, focusing more specifically on oil and gas exploration activities in the Gulf of Mexico.

Pegaso currently operates a fleet of 25 Airbus helicopters, including
the H130, H135, H145, H155 and H175 models. The Mexican company was also the launch customer of this latest helicopter in the Latin American market.

"After having successfully operated the EC145 in Mexico with great sucess, we believe that the H145 was the natural step to continue raising the standards in Mexico's air transport service", said Enrique Zepeda Navarro, CEO of Pegaso Air Transport. "With the new family member we hope to overcome the record of flight hours we had already obtained with its predecessor model."

"It is a great honor that once again the launch customer in Mexico of an Airbus helicopter is Transporte Aéreos Pegaso and I am grateful that they put their trust in our products again", said Pierre-Marie Gout, Commercial Director of Airbus Helicopters Mexico.

"We are convinced that the H145 is the perfect product for the needs of Pegasus and the Mexican market due to its great power and versatility to fulfill a wide range of missions. The delivery of this helicopter is the first of several deliveries we have on the way for Mexico and the region."

Powered by two Safran Arriel 2E engines, the H145 is equipped with fully authoritative digital engine control (FADEC) and Helionix digital avionics as well as the Airbus trademark, the Fenestron.

The aircraft includes a four-axis autopilot, thus reinforcing safety and reducing the pilot's workload. Thanks to the spacious cockpit and flat floor design, the H145 offers the possibility to quickly reconfigure the aircraft configuration adapting to all types of missions.

With Pegaso, Mexico becomes the fifth country in Latin America to operate this powerful lightweight twin engine of great international success, which is already in service in Argentina, Brazil, Chile and Peru.

A new version of the H145, with a five-blade rotor, is in the process of being certified for commissioning later this year. The new version increases the helicopter's payload by 150 kg, while introducing new levels of comfort and connectivity.

Airbus, present in Mexico for almost 40 years, is the leader of the aerospace sector with a 60 percent market share in the commercial aviation industry.

In addition, it has 22 military transport aircraft in service, a fleet of 150 helicopters and a communication network with Tetrapol technology that interconnects 32 regional networks and 200 municipalities. Airbus in Mexico has a workforce of 700 direct employees in its three divisions and generates more than 5,000 indirect jobs through its supply chain.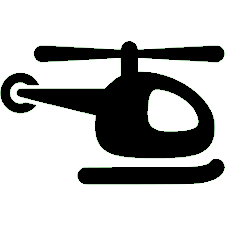 Aircraft mentioned in this article :
H145 / EC145T2 XA-UFU ( Transportes Aereos Pegaso )


H145 / EC145T2 in

Transportes Aereos Pegaso

Oil and Gas Industry in International


Airbus Helicopters Mexico