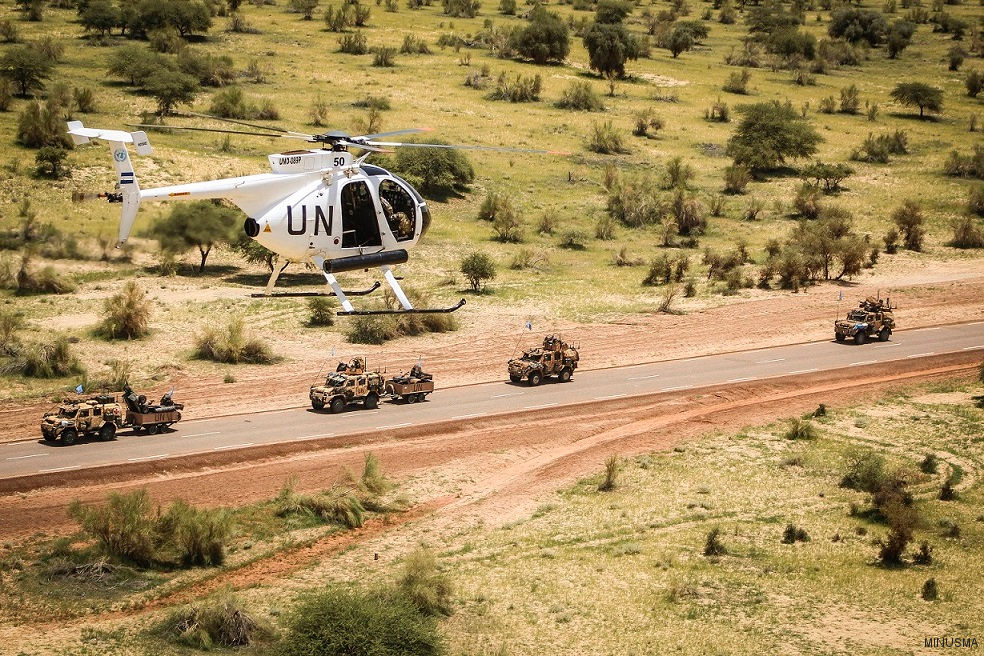 Helis, July 01, 2019 - Salvadoran Air Force helicopters are deployed in Mali since 2012.

As part of the United Nations peacekeeping Multidimensional Integrated Stabilization Mission in Mali or MINUSMA, three MD500E helicopters are based in Timbuktu.

The mission is known nationally as Torogoz and currently the Torogoz V is deployed in the African country.

The contingent included a female pilot, Sandra Hernandez.

Some 13,000 UN peacekeepers from more than 50 countries are serving in Mali.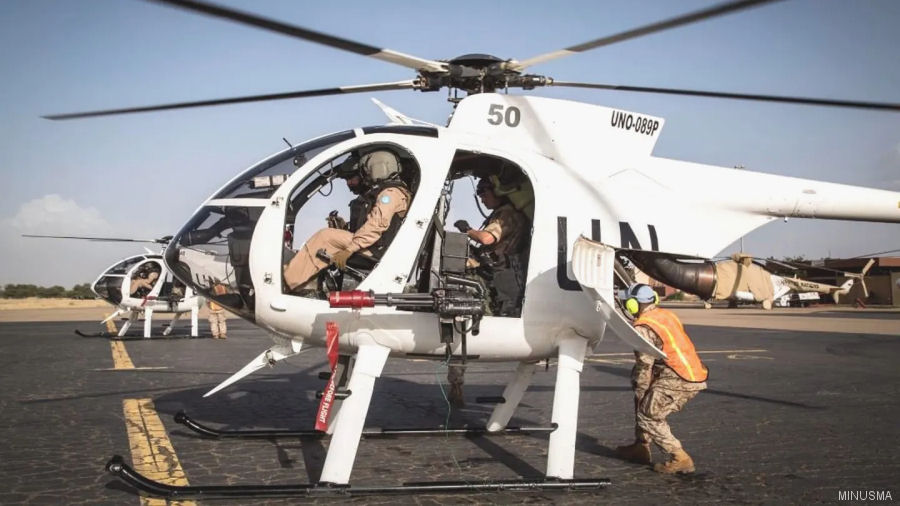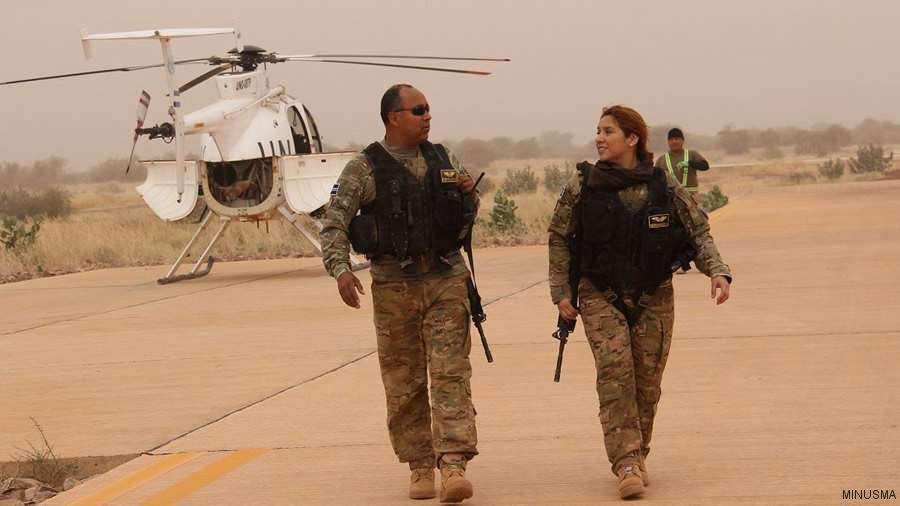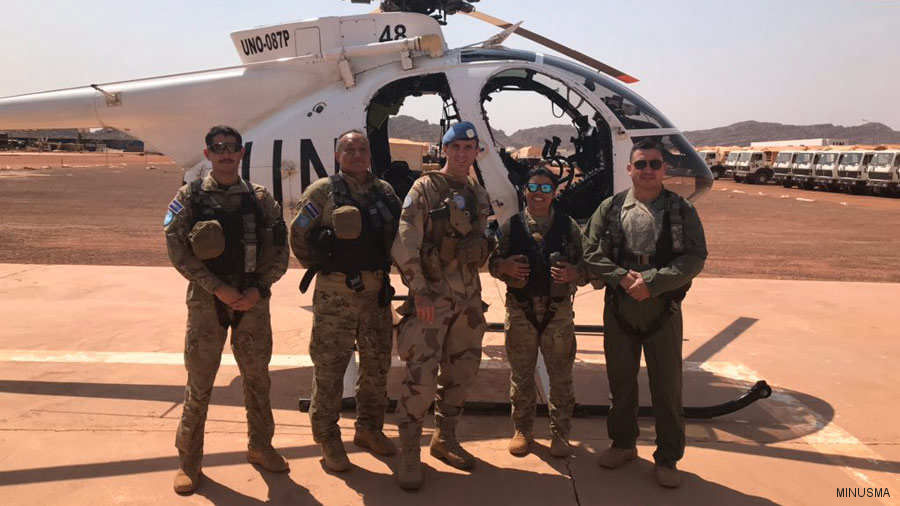 Location :

Tombouctou
MD369E / MD500E in

Fuerza Aerea Salvadoreña
MINUSMA
United Nations
MINUSMA
El Salvador MD500 Helicopter Crashed in Mali