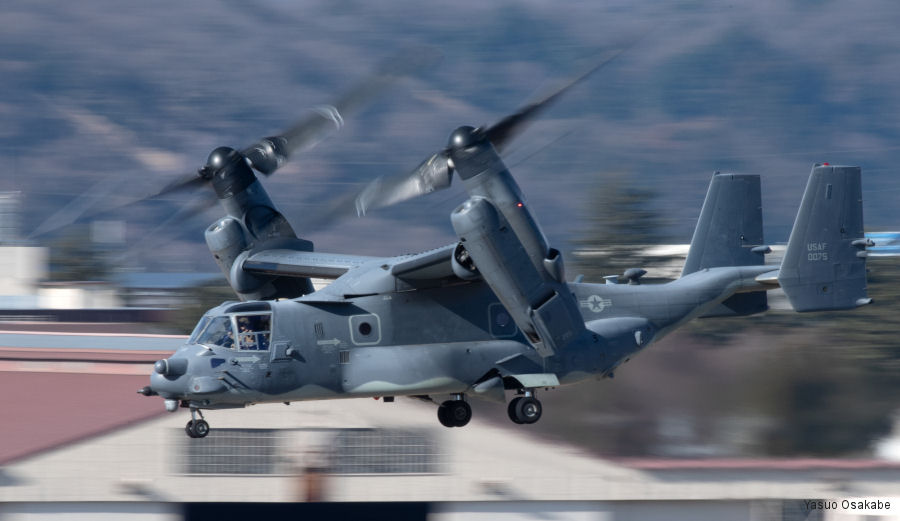 Bell, September 24, 2021 - AMARILLO, Texas – The first Air Force CV-22 Osprey designated for nacelle improvement modifications arrived at Bell's Amarillo Assembly Center on September 21.

The aircraft is part of an ongoing process by Bell Textron Inc., a Textron Inc. (NYSE: TXT) company, and Boeing (NYSE: BA) (together referred to as "Bell Boeing") to further increase the Osprey's reliability and maintainability for the Department of Defense (DOD).

Naval Air Systems Command (NAVAIR) awarded Bell Boeing an $81 million contract in December 2020 to complete Nacelle Improvements on the CV-22 fleet.

The contract covers completion of non-recurring elements, fabrication of nine kits, and installation of one kit. NAVAIR has an option period to cover fabrication and installation through 2025.

"We worked directly with our DOD partners, including servicemen and women who maintain these transformational aircraft, in development of the targeted improvements within the nacelle to increase readiness rates while driving down sustainment costs," said Kurt Fuller, V-22 program director and Bell vice president. "Bell Boeing engineers developed innovative solutions to support fleet needs and enhance the maintainability of the V-22 using direct customer feedback."

Approximately 60 percent of maintenance man hours are spent in the nacelles. Bell Boeing successfully engineered more than 1,300 new V-22 part numbers to help improve reliability and maintainability of the nacelles while also reducing repair time. The improvements are predicted to increase aircraft availability and reduce maintenance time.

"Tiltrotors have always brought a new level of capability to aviation," said Shane Openshaw, V-22 deputy director and Boeing vice president. "No other aircraft can accomplish the unparalleled reach, speed, agility of the V-22, and these upgrades help ensure the Osprey remains a ready and capable aircraft for the DOD for decades to come."

Bell Boeing works closely with the U.S. Air Force Special Operations Command and other V-22 customers to pursue upgrades, reduce maintenance, and increase reliability.

NAVAIR completed the first flight with nacelle improvements on a Marine Corps MV-22 test aircraft on April 23, 2021. The MV-22 shares the same nacelle structure as the CV-22 and allowed the Bell Boeing team to receive input from NAVAIR and fleet maintainers before the first Air Force aircraft begins modifications. Bell Boeing will perform the CV modifications in Amarillo, Texas, Fort Worth, Texas, and is expected to complete the upgrades on all CV-22 aircraft by 2025.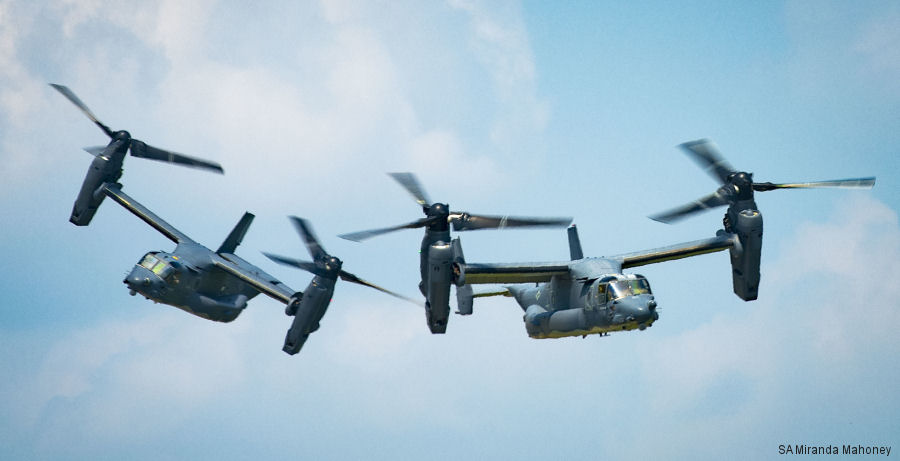 Location :

Amarillo
CV-22 Osprey in

US Air Force
Improved Nacelles for USAF CV-22 Osprey
V-22 Osprey in

Bell Helicopter
First CV-22 Nacelle Improvement Modification