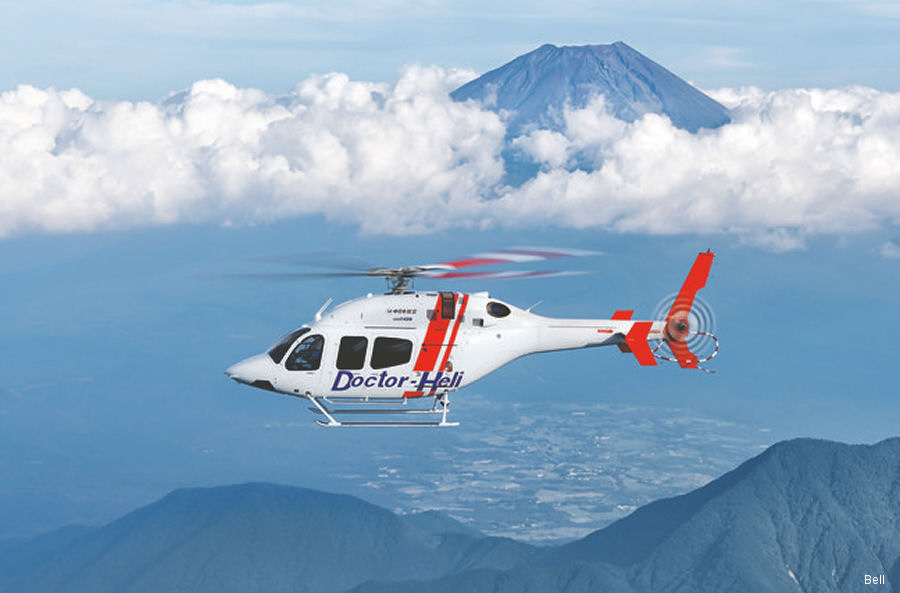 Bell, April 02, 2018 - Operating from Nagoya Airport for 65 years, Nakanihon Air Service (NAS) provides a very broad scope of aviation services ranging from charter flights to goods transportation, medevac, aerial survey and photography.

In addition, NAS can provide solutions for all your aerial needs, such as aircraft repair and maintenance including the helicopters manufactured by Bell.

NAS recently purchased two Bell 429s for helicopter emergency medical services (HEMS), where they will transport doctors and nurses to emergency sites quickly with various medical equipment.

Bell 429 is a popular choice for HEMS because of its spacious cabin that accommodates two medical litters. The head of NAS pilot training department, Yoshiaki Ogino, agrees that Bell 429 is the perfect choice for their missions. "Some of my colleagues said, 'Bell 429 realizes very smooth flight and passengers feel almost no vibration,' and 'It is much more comfortable compared with the other Bell helicopters we have had,'" said Ogino. "Comments from pilots are quite important because they have a lot of experience with helicopter operation."

One of the Bell 429's biggest assets are the low vibrations during flight, allowing for passengers to experience extremely smooth ride. Ogino says that the comfortable ride will enable doctors and nurses to focus more on their work without worrying about the unsteadiness of the aircraft. The smooth ride also eliminates any chances of passengers getting ill from unsettling movements.
Location :

Nagoya
429 in

Nakanihon Air Service
429 in

Doctor-Heli