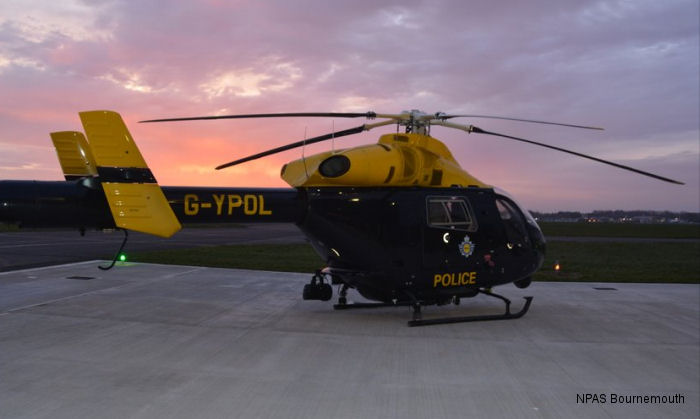 NPAS, January 25, 2017 - Before the end of March 2017 the last of the six National Police Air Service's MD Explorers will take to the sky for its final flight and will be replaced by an Airbus Helicopters EC135 as the service is streamlined.

NPAS began the conversion process from the 902 to 135 last year and the remaining Explorer is based at the Wakefield, Carr Gate base.

The 135 can remain airborne for in excess of two hours with a cruise speed of 140 knots and is equipped to capture and transmit broadcast quality video in the daytime and thermal imaging in total darkness.

Other features include a high magnification lens, a Skyforce aerial mapping system which has a full address database, a 700W public address system which will be used to give out public safety messages as well as communicating with people who are stranded, a Nitesun © searchlight with 30million candle power and a digital microwave downlink which can send real-time video to police control rooms and mobile units.

The crew at Carr Gate will gain familiarity with the new aircraft in the coming weeks prior to it being operational.

While offline, air support will continue to be provided from surrounding bases as NPAS is a borderless national service.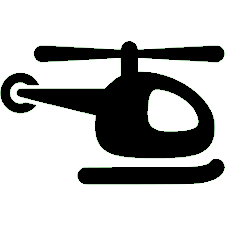 Aircraft mentioned in this article :
MD902 Explorer G-CMBS ( UK Police Forces )


MD900 Explorer in

UK Police Forces
NPAS

NPAS
UK Police Forces