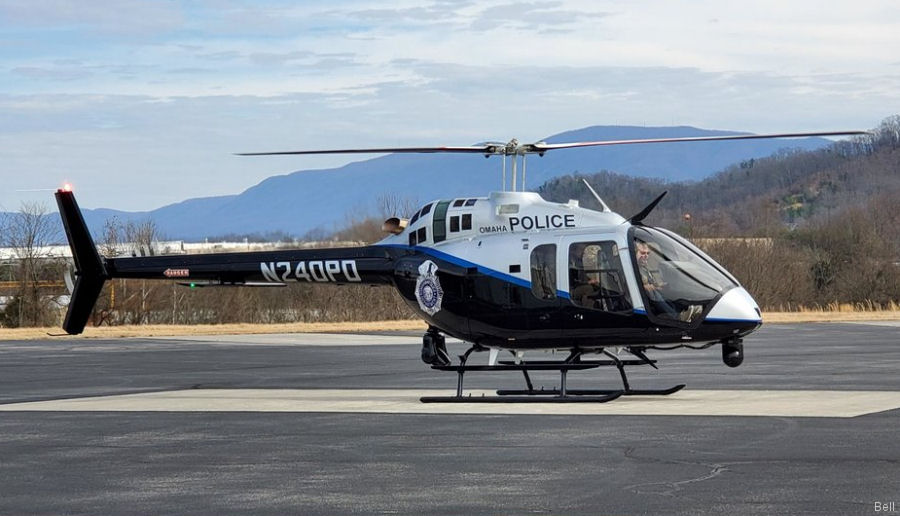 Bell, March 29, 2022 - Fort Worth, TX – Bell Textron Inc., a Textron Inc. company, announced the delivery of the Bell 505 to Omaha Police Department (OPD).

Bell completed this delivery to OPD in February and the aircraft is now in operation by the Air Support Unit.

"Complete with the latest law enforcement equipment, the Bell 505 will enhance OPD's air support operations," said Lane Evans, managing director, North America. "We continue to see strong demand for the Bell 505 by law enforcement agencies around the globe, and Bell is proud to support this critical mission."

Omaha Police Department marks the ninth municipality in North America to rely on the Bell 505 to support law aerial enforcement operations since the first law enforcement configured Bell 505 delivery to Stockton Police Department in 2019.

"OPD has operated Bell aircraft for 25 years," said Frank Peck, Chief Pilot for the Omaha Police Department's Air Support Unit. "In addition to our current fleet, the Bell 505 will add enhanced capabilities, specifically night vision capabilities, performance and safety, while also decreasing direct operator and maintenance cost."

The Bell 505 combines the latest avionics and engine control technology with a large open cabin that provides panoramic views for all passengers. A fully integrated Garmin G1000H NXi avionics suite and dual channel FADEC controlled Safran Arrius 2R engine provide pilots of all skill level with maximized situational awareness and workload reduction to fly successfully in a multitude of scenarios.

Combined with its cabin versatility and impressive performance, the 505 is relied on for missions ranging from private owners to public safety and training entities around the globe.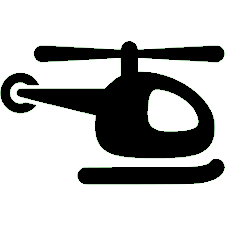 Aircraft mentioned in this article :
505 Jet Ranger X N240PD ( State of Nebraska )



Location :

North Omaha Airport


OPD

Omaha Police Department
State of Nebraska
Bell 505 Jet Ranger X