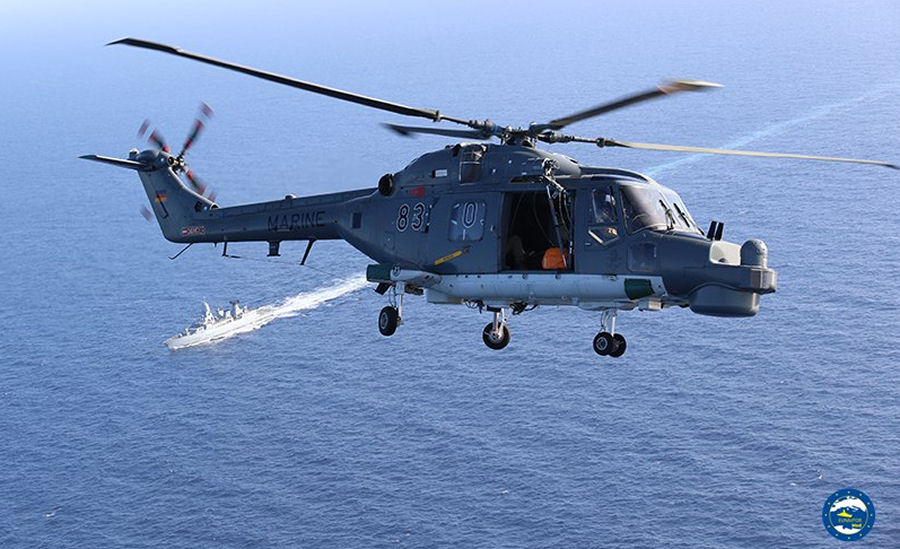 European Commission, December 08, 2020
- Last week the Greek Adrias Flagship with the German Frigate Hamburg and the Italian Offshore Patrol Vessel Cigala Fulgosi performed a in cross-deck inter-operability exercises in the Mediterranean Sea.
There activities gave pilots from the three ships the opportunity to land and launch on the different flight decks and are essential for maintaining high standards of technical skills and to provide flexibility in the Area of Operation.
The exercise represents a continued effort of the IRINI Task Force's assets to operate side-by-side and to support each other when necessary.
It serves to ensure maximum efficiency and inter-operability in any kind of situation, for example during a boarding operation or for logistic transfer of goods.
IRINI is a concrete example of multinational collaboration aimed at implementing in an effective, balance and impartial manner the Arms Embargo on Libya.
Operation IRINI

EUNAVFOR MED IRINI (Greek for "peace") core task is the implementation of the UN arms embargo on Libya through the use of aerial, satellite and maritime assets. In particular the mission is mandated to carry out inspections of vessels on the high seas off the coast of Libya suspected to be carrying arms or related material to and from Libya in accordance with United Nations Security Council Resolution 2292 (2016)

The Foreign Affairs Council of the European Union decided to launch a new CSDP (Common Security and Defence Policy) Operation in the Mediterranean to effectively implement the UN arms embargo on Libya after ending Operation SOPHIA.

Launched on 31 March 2020, after the force generation process and despite the Covid-19 pandemic, the Operation effectively started its activity at sea on the 4 May 2020. On 10 September 2020, the first boarding activity at sea took place and the full operational capability was declared. The mandate of Operation IRINI will last until 31 March 2021, with the possibility to be extended further.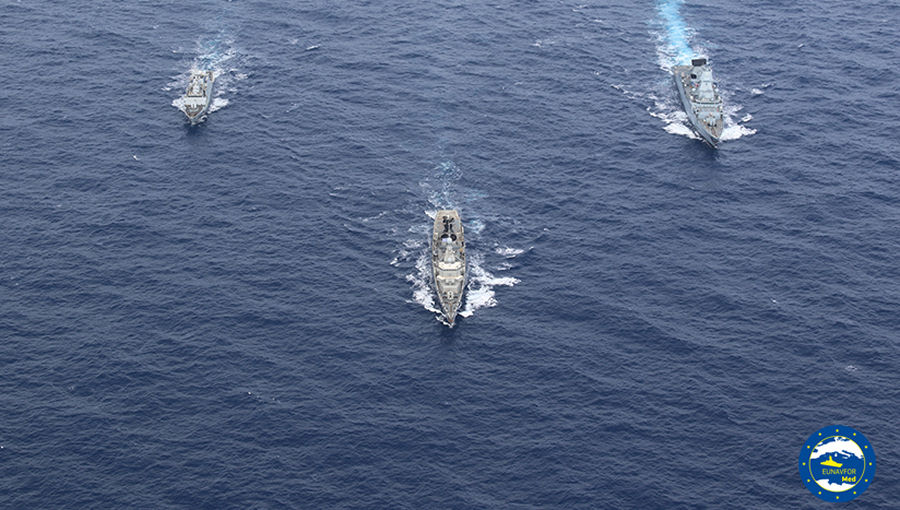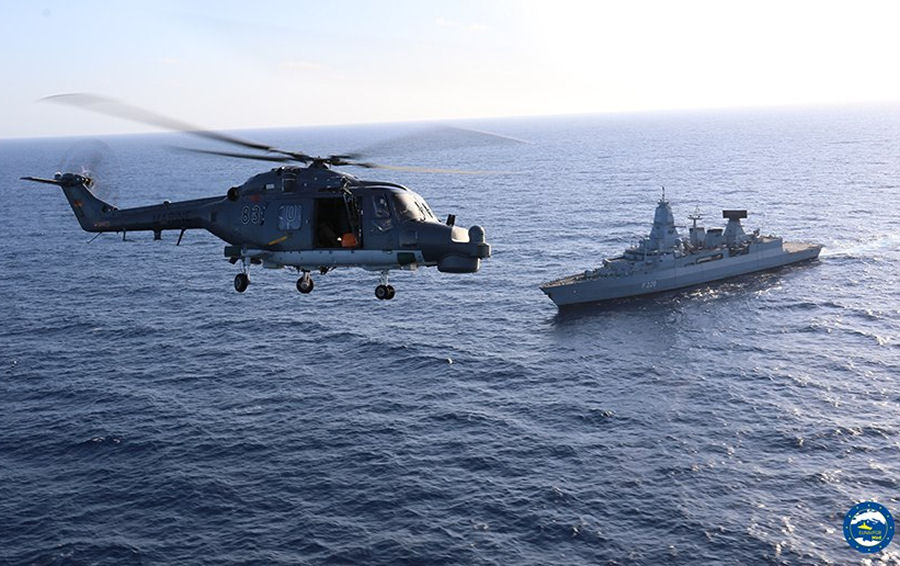 Location :

Central Mediterranean
Good to see the Lynx still offering capability.
EUNAVFOR MED IRINI

Libya

HS Adrias ( F459, Elli class )


Hamburg ( F220, F 124 Sachsen class )


Comandante Cigala Fulgosi ( P 490, Comandant class )
Super Lynx mk88a in

Marineflieger