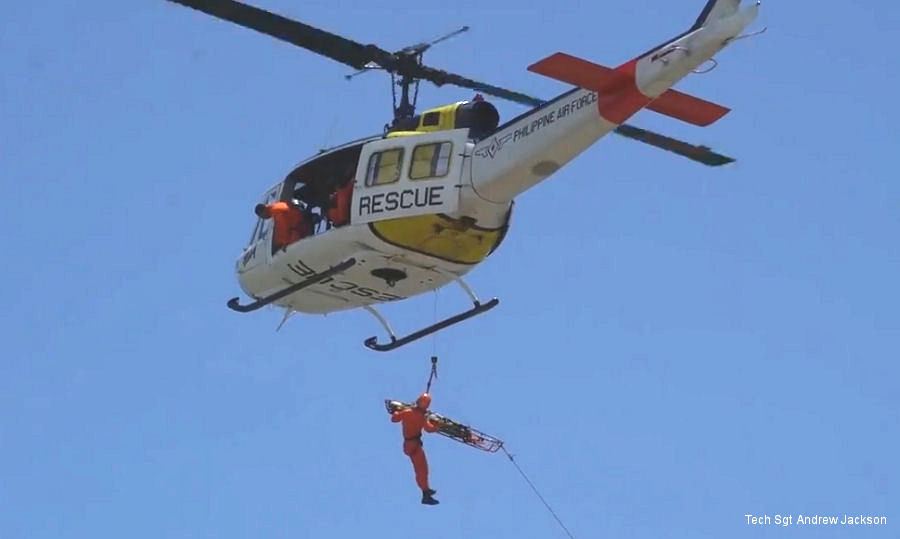 US Navy, April 12, 2019 - TACLOBAN, LEYTE, PHILIPPINES by Tech Sgt Andrew Jackson - U.S. Navy Seabees and engineering soldiers from the Hawaii Army National Guard 230th Engineering Company renovate a Birthing Center in Tacloban, Philippines on March 21, 2019.

The 20 Hawaii based engineers joined efforts with U.S. Navy Seabees in two engineering civic action program (ENCAP) projects.

Pacific Partnership 2019 (PP19) holds a Humanitarian Assistance and Disaster Relief (HADR) exercise. Now in its 14th iteration, is the largest annual multinational humanitarian assistance and disaster relief preparedness mission conducted in the Indo-Pacific region.

The exercise involved multiple agencies from Military, State, local and Non Governmental and showcased a response to a simulated earthquake.

The goal of the Pacific Partnership is to improve interoperability of the region's military forces, governments, and humanitarian organizations during disaster relief operations, while providing humanitarian, medical, dental, and engineering assistance to nations of the Pacific all while strengthening relationships and security ties between the partner nations.


A Philippine Air Force UH-1H helicopter performed a simulated rescue during the exercise.

Philippine Air Force

Hawaii National Guard
US Army Aviation
Bell UH-1H Iroquois