Czech Rep New Helicopters Camouflage


Czech Armed Forces unveiled the painting to be used by their new helicopters

Helis, March 03, 2020 - The Czech Republic Army unveiled the camouflage of their new Bell UH-1Y Venom and AH-1Z Viper helicopters.

Pictures published in their official twitter account shows both aircraft in grey/green camouflage scheme.

The color scheme resembles the one normally used by the Czech Air Force helicopters like those on Russian-made Mi-24.

Last December, the Czech Republic become the first country to acquired a mixed fleet of UH-1Y and AH-1Z. First flew in 2001, these aircraft were specially developed for the US Marine Corps which received more than 90 and 60 respectively since 2008.

Under the Foreign Military Sale (FMS) contract, 4 AH-1Z and 8 UH-1Y will be delivered to the Czech Republic from 2023.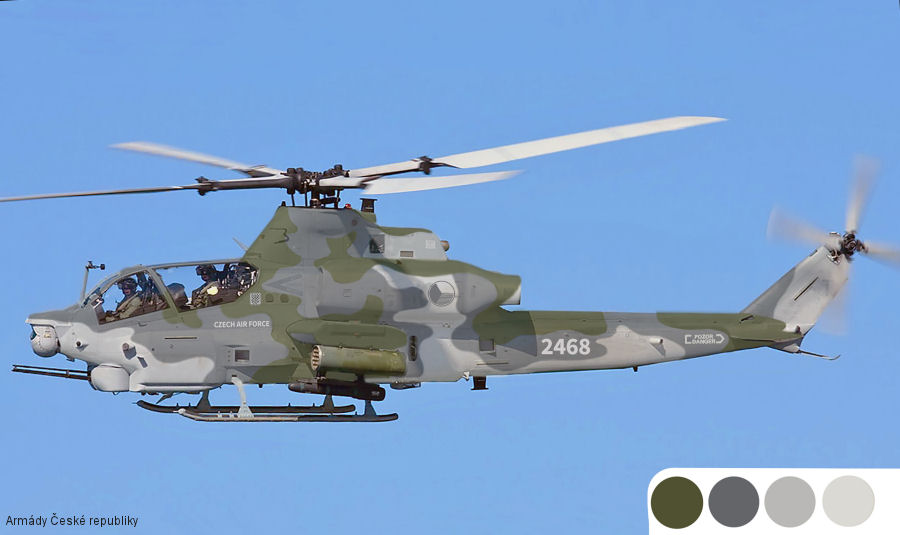 This article is listed in :
Bell UH-1Y Venom in

Vzdušné síly AČR
Bell AH-1Z Viper in

Vzdušné síly AČR
See also
Czechia Confirmed Order for AH-1Z and UH-1Y