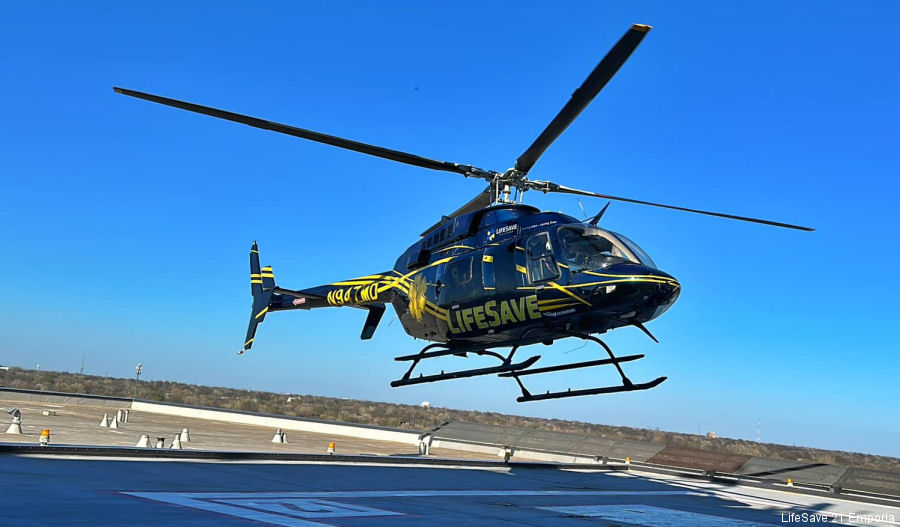 Air Methods, May 01, 2023
- Emporia, KS – At an awards luncheon during the Kansas Department of Transportation Safety Conference on April 25, LifeSave Kansas was honored with a People Saving People Award for their blood in flight initiative.
The air medical service announced last month that it now carries blood products on every flight and can administer them while transporting patients to hospitals.
"This award is such an honor because it not only highlights our commitment to the community by carrying and administering life-saving blood in flight, but it also showcases our important relationships with state-wide entities like the Kansas Department of Transportation," said Leann Briggs, flight nurse with LifeSave Kansas and the organizer of last month's blood in flight announcement event.
"By working together, we make Kansas safer for all of our citizens."
The Golden Hour

Following a traumatic injury, such as those often seen in motor vehicle accidents, medical intervention is most effective when it is administered immediately in what is known as the golden hour" .

Time is a critical factor in giving patients the highest chance of survival. By carrying both blood and plasma on all of their Bell 407 helicopters and Pilatus PC-12 fixed wing airplanes, the industry-leading trauma clinicians with LifeSave Kansas can provide this additional element of life-saving care when every minute counts.

Maura Fitzgerald, behavioral safety coordinator with the Kansas Department of Transportation's Bureau of Transportation Safety nominated LifeSave Kansas for the award.

"LifeSave Kansas is quite literally fighting the golden hour," wrote Fitzgerald in her nomination. "This is a remarkable achievement. With Kansas being significantly rural, these initiatives are necessary steps for us to reduce fatalities on our roads. This groundbreaking initiative will save lives."

LifeSave covers the state with bases in Emporia, Wichita, Garden City, and Liberal. Their sister base, MedFlight Parsons, also carries blood. All five bases are part of Air Methods, the nation's largest air medical service provider and the only air ambulance service in the state of Kansas with blood in flight capability.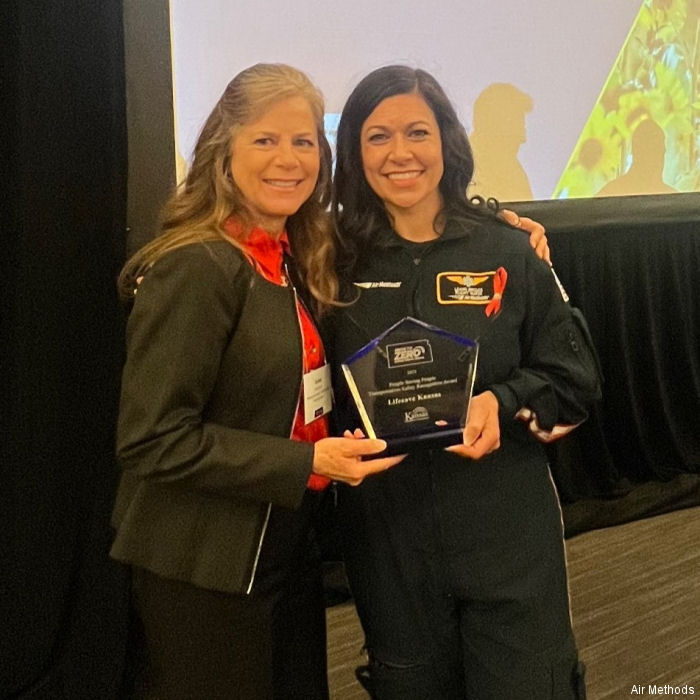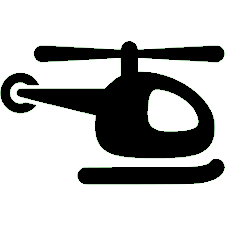 Aircraft mentioned in this article :
407 N947MD ( State of Kansas )


List of Air Medical Ambulance Services


LifeSave Transport
State of Kansas
407 in

Air Methods