Perigon Computer for Defiant X


Lockheed Martin Sikorsky-Boeing selects Collins Aerospace seating, Perigon™ computer for DEFIANT X® helicopter

Collins Aerospace, April 04, 2022 - WINSTON-SALEM, NC – Lockheed Martin Sikorsky-Boeing has selected Collins Aerospace to provide all three seating platforms and its Perigon™ computer for the DEFIANT X® advanced utility helicopter, a finalist for the U.S. Army's Future Long-Range Assault Aircraft (FLRAA) competition.

Collins will supply the DEFIANT X helicopter with armored pilot and co-pilot, cabin crew and troop seats.

Each Collins seating product will be lightweight, ergonomically designed for comfort and rigorously tested to meet or exceed the Army's stringent crashworthiness requirements.

A long-time global leader in seating for civil aerospace applications, Collins has missionized its industry-leading commercial technology to create differentiated rotary-wing military seating solutions to drastically improve warfighter comfort and readiness.

"Our suite of military seating is designed, engineered and manufactured to deliver optimal value to our customers and to best support warfighter safety and comfort," said Cynthia Muklevicz, vice president of business development for Interiors at Collins Aerospace. "Collins' rotary-wing military seating solutions offer a generational advancement over current technology in use today that we expect to significantly reduce operator fatigue and improve mission effectiveness and success."

In addition to seating, Collins will also supply its Perigon computer for DEFIANT X. With a modular open systems approach (MOSA) and the ability to provide 20 times the processing power of Collins' existing flight control computers, Perigon will enable future flight control and vehicle management capabilities for next-generation aircraft.

"Perigon's enhanced processing power will allow it to integrate numerous DEFIANT X functions, including flight control, utility management, prognostic health and advanced flight modes such as autonomy," said Kim Kinsley, vice president and general manager, Environmental and Airframe Control Systems for Collins Aerospace.

"By using a single computer to support a multitude of functions, Perigon will help reduce the number of computers onboard the aircraft thus reducing weight, volume and power consumption across the platform while enabling enhanced performance."


Perigon™ computer

With up to three high-integrity, multi-core processors, Perigon™ can provide 20 times the computing power of our current flight control computers. Opening the door to advanced fly-by-wire control, deeper system integration for space-, weight- and cost-savings, and more ways to reduce pilot workload.

Perigon™ gives you maximum flexibility and scalability, combining multiple processor configurations, including options for simplex, duplex and triplex redundancy, and high-power computing with an open-system architecture allowing you to host complex software applications to meet your integration needs now and into the future.

Highly configurable solution

Optimized to meet flight and vehicle control needs, Perigon™ is available in a variety of configurations. Our solution offers unparalleled processing power and open architecture facilitating capabilities for hosting complex third-party software and applications.

Applications include autonomy, UAV, DVE operation, cybersecurity, fly-by-wire, systems management and more. Perigon™ also allows for robust software partitioning and reconfigurable I/O for simple affordable updates addressing vendor lock.

High-power computing

- 20 times more powerful than our existing flight control computers
- Up to 3 dissimilar, high-integrity multicore processor cards
- High-speed digital data transfer
- Enhanced cross-functionality and streamlined aircraft operations through system integration
- Potential space and weight savings by reducing electronic boxes on the aircraft

Open architecture

Capability for hosting complex software applications, such as:

- Autonomy (pilot assist, UAV mode and DVE operation)
- Flight control
- Cybersecurity
- Systems management
- Prognostic health monitoring
- Robust software partitioning and reconfigurable I/O for simple, affordable updates to address vendor lock

Flexible configurability

- Simplex, duplex and triplex redundancy
- High-power computer
- Available for new or in-production
- FAA certifiable to simplify aircraft certification
- Commercial or military
- Rotary, fixed wing and beyond

About Collins Aerospace: Collins Aerospace, a Raytheon Technologies business, is a leader in technologically advanced and intelligent solutions for the global aerospace and defense industry. Collins Aerospace has the extensive capabilities, comprehensive portfolio and broad expertise to solve customers' toughest challenges and to meet the demands of a rapidly evolving global market.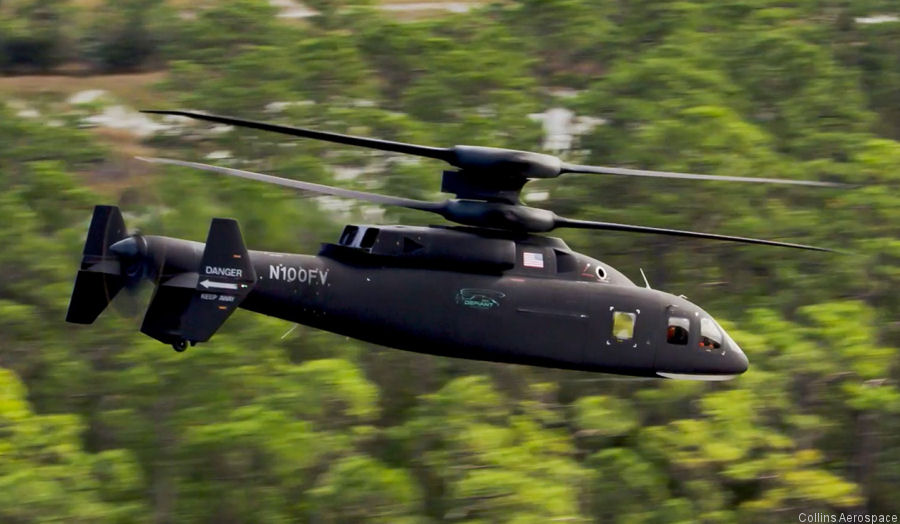 This article is listed in :
Programs: FLRAA
Sikorsky Defiant X


Collins Aerospace
--Helicopters Avionics