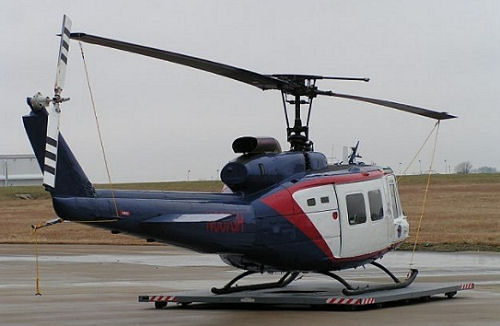 Pratt & Whitney Canada, August 23, 2002 - LONGUEUIL Quebec - Pratt & Whitney Canada Corp. (P&WC) is pleased to announce that its new PT6C-67D engine, used in the Huey helicopter P&WC UH-1H Plus upgrade program, has received a Type Certificate from Transport Canada.

The certificate, granted on August 12, was validated two days later by the U.S. Federal Aviation Administration (FAA).

"This is a significant milestone in the P&WC UH-1H Plus engine upgrade program," said Eric Gizard, Vice President - Turboshaft Engines, P&WC. "The program is delivering the expected benefits. We expect to receive a Supplementary Type Certificate for the conversion in September and to have the engine and aircraft installation kit available later this fall."

The P&WC UH-1H Plus program provides operators of UH-1 Huey helicopters with a simple and cost effective upgrade of their current engine to the modern PT6C-67D engine equipped with an electronic engine control. The new engine offers significantly increased performance, range and payload capability while reducing operating costs. It can reduce maintenance costs by up to 40 per cent and provide more than 15 per cent better specific fuel consumption, with a scheduled maintenance interval of only 600 hrs or one year. In addition, the electronic engine control will significantly improve operability and reduce pilot workload.

The first UH-1 Huey helicopter equipped with a PT6C-67D engine successfully completed its first flight in November 2001 and P&WC recently selected DynCorp International LLC to produce installation kits for the conversion.

The PT6C-67D engine will be backed by a five-year/2,500 hour warranty and will benefit from the commercial, off-the-shelf support of P&WC's established global service network. This is particularly important in the context of commercial support sources for the UH-1 after the US Army retires the aircraft from its inventory.

The PT6C series of engines, which includes the PT6C-67D engine for the UH-1 helicopter, has also been selected for the Bell Agusta BA609 Tiltrotor and the Agusta Bell AB139 - making it the preferred engine for the new-generation medium-class helicopters and tiltrotors. This high-tech, low-maintenance series was derived from the large PT6 family, which powers a wide range of applications.

The Huey helicopter is one of the most widely used helicopters in the world. More than 10,000 have been produced and the fleet has accumulated more than 50 million flight hours around the world.

About Pratt & Whitney Canada Corp: P&WC, based in Longueuil, Quebec, is a world leader in aviation engines powering business and regional aircraft and helicopters. The company also offers advanced engines for industrial applications. P&WC's operations and service network span the globe. P&WC is a subsidiary of United Technologies Corporation, a high-technology company based in Hartford, Connecticut.

Pratt & Whitney Canada PT6C-67D


Pratt and Whitney Canada

FAA
Federal Aviation Administration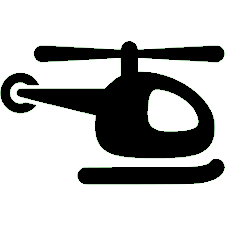 Helicopters Engines
Bell UH-1H Iroquois
PT6C-67D Engine for TEMSCO's UH-1H Conversion