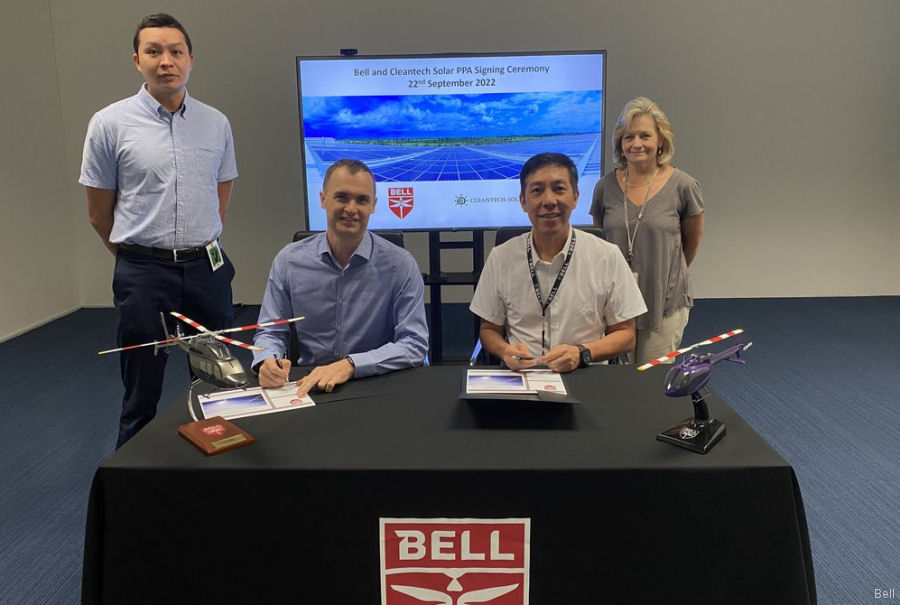 Bell, October 01, 2022 - Singapore – Bell Textron Inc., a Textron Inc. company, announced the signing of an agreement with Cleantech Solar, a leading provider of renewable energy solutions in Southeast Asia and India, to develop a 1.8 MWp rooftop solar photovoltaics (PV) system at the Bell facility in Singapore.

Cleantech Solar will operate the solar PV system under a long-term Power Purchase Agreement (PPA).

Scheduled to be commissioned in Q1 2023, the solar PV system will replace a portion of Bell's electricity consumption with clean energy generated at Bell's Singapore facility.

During its lifetime, Bell's solar PV system is expected to generate close to 40 GWh of clean energy, which will amount to a reduction of over 16 kilotons of CO2 emissions.

In addition, Cleantech Solar will also install two charging stations to support Bell Singapore employees who drive electric vehicles.

"At Bell, reducing the amount of energy we use at our facilities forms a key part of our sustainable future and ambitions," said Mark Loh, general manager, Bell Asia. "Today's agreement with Cleantech Solar allows Bell Asia to contribute positively to Bell and Textron's sustainability goals and to the Singapore government's Green Plan 2030."

In 2020, as part of its Achieve 2025 initiative, Textron established a set of five-year sustainability goals, including a 20% reduction in greenhouse emissions, a reduction in energy and water use intensity by 10%, and a reduction of waste generation by 10%.
Bell Helicopter Singapore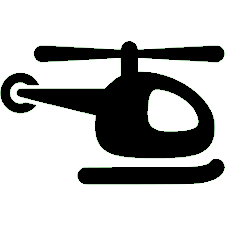 Helicopters Ecology