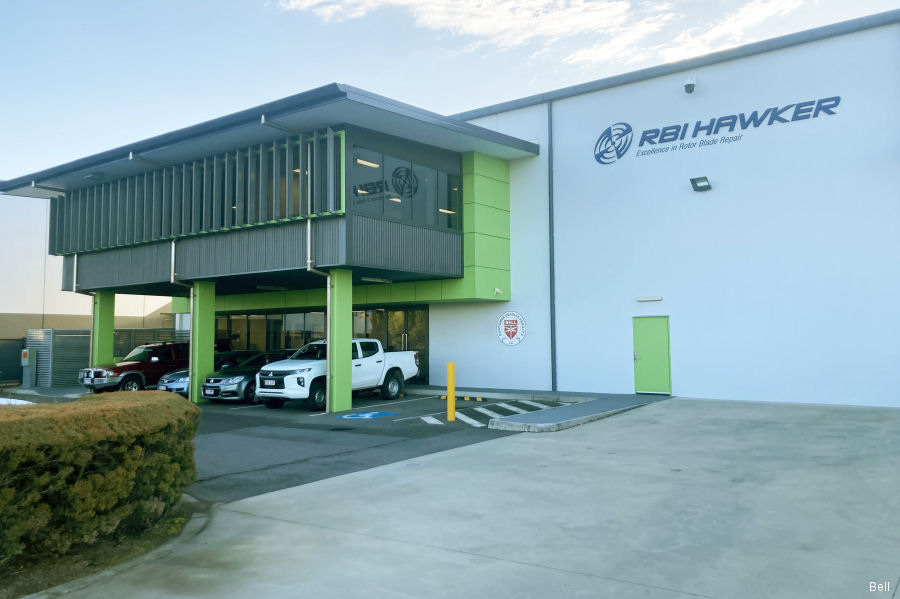 Bell, July 21, 2021 - Fort Worth, Texas – Bell Textron Inc., a Textron Inc company, announced that RBI Hawker Australia has been appointed a Bell Customer Service Facility in Australia, becoming the fifth Bell Customer Service Facility in country.

Based in Eagle Farm, Brisbane, RBI Hawker Australia, will provide advanced helicopter rotor blade repair on all Bell helicopter models and Leonardo AW139 and AW109 models.

RBI Hawker Australia recently received Part 145 maintenance organization approval from the Australian Civil Aviation Safety Authority (CASA) for its new 1,000-square-meter facility in Brisbane, which enables the company to commence operations.

RBI Hawker Limited, a joint venture between Hawker Pacific Airservices Ltd, a Jet Aviation company, and Bell, is a world-class helicopter rotor blade repair and overhaul company with facilities in the Middle East and Australia serving both government and commercial helicopter operators.

"With our Part 145 approval from CASA and appointment as a Bell Customer Service Facility, we are excited to provide greater access to high-quality rotary blade repair services for government and commercial helicopter operators in the region," said Ian D'Arcy, vice president, North East Asia for Jet Aviation.

"We look forward to working closely with Bell to bring the same leading customer service and support that operators in the region have come to expect from Bell and Jet Aviation to the rotary blade repair segment."

"Today's announcement demonstrates Bell and Jet Aviation's commitment to continually expand service offerings in the region and contribute to Australian sovereign capability with advanced blade repair capabilities in country," said Chris Schaefer, director, International Support and Service, Bell.

"Through our long and successful relationship with Jet Aviation on international helicopter aftermarket support, I am confident that RBI Hawker Australia will be successful in providing our Asia Pacific customers industry- leading rotary repair services."

About Bell: Thinking above and beyond is what we do. For more than 85 years, we've been reimagining the experience of flight – and where it can take us.

We are pioneers. We were the first to break the sound barrier and to certify a commercial helicopter. We were aboard NASA's first lunar mission and brought advanced tiltrotor systems to market. Today, we're defining the future of advanced air mobility.

Headquartered in Fort Worth, Texas – as a wholly-owned subsidiary of Textron Inc., – we have strategic locations around the globe. And with nearly one quarter of our workforce having served, helping our military achieve their missions is a passion of ours. Above all, our breakthrough innovations deliver exceptional experiences to our customers. Efficiently. Reliably. And always, with safety at the forefront

About Textron: Textron Inc (NYSE:TXT) is a multi-industry company that leverages its global network of aircraft, defense, industrial and finance businesses to provide customers with innovative solutions and services. Textron is known around the world for its powerful brands such as Bell, Cessna, Beechcraft, Hawker, Jacobsen, Kautex, Lycoming, E-Z-GO, Arctic Cat, Textron Systems, and TRU Simulation + Training.

Location :

Brisbane (- Eagle Farm)

RBI Hawker Australia
Hawker Pacific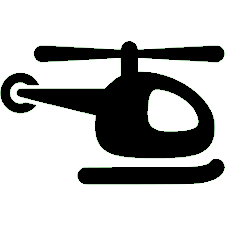 Helicopters Blades