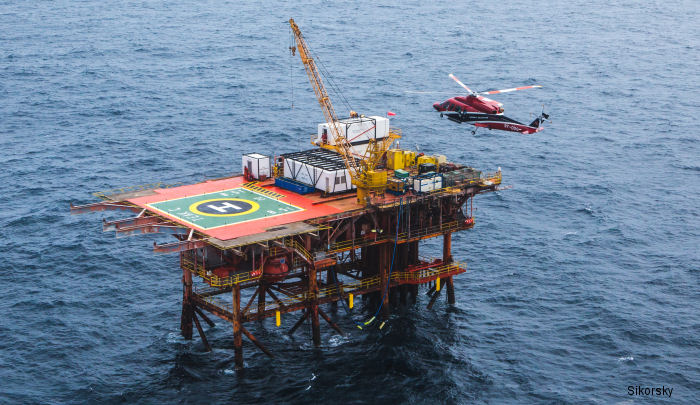 Sikorsky, March 03, 2015 - ORLANDO, Florida - Sikorsky Aircraft Corp. recognized National Helicopter Services Ltd. (NHSL) today for its successes with the S-76D helicopter.

The event was held at Sikorsky's booth at the 2015 Helicopter Association International (HAI) Heli-Expo show. Sikorsky Aircraft is a subsidiary of United Technologies Corp.

At the 2014 HAI Heli-Expo show, Sikorsky recognized NHSL for being the first operator to fly a revenue service flight of an S-76D helicopter. Since then, this lead S-76D helicopter, on lease to NHSL from Milestone Aviation Group, has averaged more than 100 flight hours a month.

"Today we celebrate several major milestones for our S-76D helicopter launch customer, National Helicopter Services, Ltd.," said Shane Eddy, President, Sikorsky Commercial Systems & Services. "The performance of this aircraft, and the demanding pace and environments in which NHSL has operated it, speak to the aircraft's reliability and performance, and to NHSL's commitment to its customers."

NHSL recently procured three additional S-76D helicopters, making it the largest operator of the S-76D aircraft. Two of these aircraft were purchased directly from Sikorsky Aircraft Corp., and the third is on lease to NHSL by Macquarie Group.

"We have long been loyal to the Sikorsky S-76® platform as it has served us well through the years. The D model adds to the legacy of safety, and reliability of the S-76. The greater power and lower operating costs are important discriminators for this aircraft. We welcome these additional S-76D's and are confident they will perform as well as our first ship has over the past year," said Joshey Mahabir, CEO & General Manager of NHSL.

Eddy presented Mahabir with an S-76D helicopter model to commemorate the event.

NHSL is also responsible for the maintenance of the Trinidad and Tobago National Operations Centre's (NOC) first S-76D helicopter which was recently delivered. This helicopter marks the fifth S-76D aircraft operating in Trinidad and Tobago. The National Operations Centre will use this aircraft for various utility operations for national security and also in the conduct of medical and casualty evacuations between Tobago and Trinidad. The aircraft has flown over 150 hours in just over one month. NOC also has a Sikorsky S-76A++™ helicopter in its fleet which has received extensive use over the past decade as part of the national security air component.

Last year, Sikorsky and NHSL entered into a Memorandum of Understanding to explore opportunities for Sikorsky's participation in the Trinidad and Tobago Aviation Institute. Potential Sikorsky support includes providing expertise in maintenance training and technical know-how, including "train-the-trainer" proficiency, as well as exploring future partnerships with operators for student internships and on-the-job training.

NHSL, which operates out of Trinidad and Tobago, has been a Sikorsky customer for more than 35 years and logged more than 100,000 hours in the S-76 family of helicopters. NHSL's fleet is comprised of 13 Sikorsky S-76 aircraft, including S-76 legacy aircraft.

Sikorsky has delivered more than 800 S-76 helicopters to customers globally since 1979, contributing daily to a growing 6.6-million-plus fleet flight hours total.

The new generation S-76D helicopter, through its application of modern technologies, is designed to provide a substantial increase in performance, power and value. The S-76D helicopter's baseline equipment includes powerful and efficient Pratt & Whitney Canada PW210S engines; an advanced THALES TopDeck ® integrated avionics system and four-axis autopilot; Health and Usage Monitoring System (HUMS) incorporated into fleet monitoring and analysis; active vibration control; and all-composite, flaw-tolerant main rotor blades.

Sikorsky Aircraft Corp., based in Stratford, Connecticut, is a world leader in aircraft design, manufacture and service. United Technologies Corp., based in Hartford, Connecticut, provides high technology products and services to the building and aerospace industries.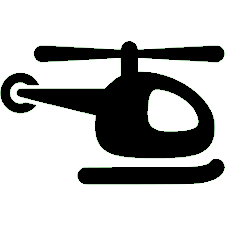 Aircraft mentioned in this article :
S-76D 9Y-DDG ( NHSL )


S-76 in

NHSL