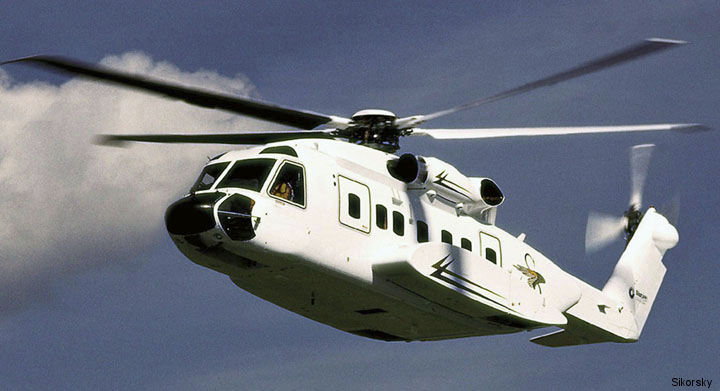 Waypoint Leasing, June 23, 2016 - Waypoint Leasing (Ireland) Limited, the largest independent global helicopter leasing company, today announced that it has placed two new Sikorsky S-92s on lease with a global helicopter operator.

Waypoint also announced today that it has successfully re-leased 16 aircraft with legacy operators, further demonstrating continued global demand for certain medium and heavy aircraft.

Clark McGinn, Waypoint's Senior Vice President of Sales & Relationship Management, said, "Despite a period of weak demand for oil and gas globally, and a recent shift in the market for heavy aircraft, we are receiving numerous inquiries and are in multiple, active negotiations to place AW139 and S-92 aircraft for new projects and aircraft upgrades in oil and gas, Emergency Medical Services (EMS), and Search and Rescue. Our recent delivery of two S-92s to an operator on short notice, coupled with our ability to successfully remarket 16 aircraft, demonstrates our commitment to addressing our customers' needs and delivering operators world-class aircraft for a variety of missions."

Ian Gurekian, Chief Risk Officer of Waypoint, said, "We are seeing underlying support for oil and gas assets improving anew, with several promising signs emerging at both the macro and micro level. Volatility in the oil and gas market has been significantly reduced since the beginning of 2016 and, with this nascent stability, both oil companies and their service providers are increasing their offshore activity. We have seen several new licenses, projects and full-fledged developments begin in the past month alone, and, concurrently, we are receiving increasing numbers of inquiries for helicopter support services."

Since its inception in 2013, Waypoint has been active in supporting utility, firefighting and other industrial-focused helicopter operators. Waypoint's portfolio includes more than 125 aircraft for 17 customers in 27 countries with total assets in excess of $1.5 billion. Additionally, Waypoint has firm and option orders with aircraft manufacturers for more than 125 helicopters valued at more than $1.7 billion, to be delivered over the next five years.

About Waypoint: Waypoint is a global helicopter leasing company that provides operating lease and financing solutions to helicopter operators worldwide. Headquartered in Limerick, Ireland, Waypoint differentiates itself with a senior management team that has direct helicopter operating and leasing experience in key helicopter markets around the world, having leased helicopters across Africa, Asia, Australia, Europe, and North and South America. Waypoint serves a wide range of sectors including oil and gas, emergency medical service, search and rescue, firefighting and governmental support. In addition to Ireland, Waypoint has offices in London, the United States, Singapore, Brazil, and Australia. Waypoint plans to open an additional regional office in South Africa in 2016.
S-92 in

Waypoint Leasing
Babcock Received Two Brand New S-92