US Marine Corps, March 31, 2014
- GULF OF ADEN by Sgt. Austin Hazard, 22nd Marine Expeditionary Unit - A U.S. Merchant Marine SA-330 Puma helicopter drops supplies on the flight deck of the
USS Bataan
(LHD 5) during a replenishment at sea with the
USNS Richard E. Byrd
(T-AKE 4) dry cargo/ammunition ship.
The Bataan is the flagship for the Bataan Amphibious Ready Group and, with the embarked 22nd Marine Expeditionary Unit, is deployed in support of maritime security operations and theater security cooperation efforts in the U.S. 5th Fleet area of responsibility.
The U.S. Marines and U.S. Navy Sailors of the 22nd Marine Expeditionary Unit (MEU) and USS Bataan (LHD 5) received and sorted more than 5,000 pounds of mail, one of the largest deliveries to date, aboard the Bataan, March 20, 2014.
"While this amount may seem irregular, it's normal for deployed units to receive large batches of mail at once," said Staff Sgt. Philip Cuppernell of Rochester, N.Y., 22nd MEU postal chief.
"When mail is sent from the states, it gets routed to the fleet mail center nearest to where we're floating," explained Cuppernell. "From there, it gets routed to wherever we have a beach detachment near the MEU and they load it onto the aircraft or ships that bring it to us. It either flies directly to us from a country we're near or comes on a resupply ship like this recent batch."
Cuppernell explained that once the MEU leaves a fleet mail center's range, the ship's mail begins forwarding to the next center. The ship sometimes won't reach this next mail center's area for several days, causing mail to accumulate as it did while the MEU approached and crossed into the U.S. 5th Fleet area of responsibility.
"We don't get as much mail as this at Camp Lejeune," said Lance Cpl. Peter Ly of Jefferson, Ga., 22nd MEU postal clerk. "This is as much mail as I saw in my 10 months at Camp Lejeune."
Cuppernell said MEU and Bataan personnel can expect more shipments like this, noting that the Bataan also received more than 2,000 pounds of mail the previous day and rarely receives less than 1,000 pounds at a time.
"We're probably going to have more days like that," Cuppernell added. "Whenever we have missions or training in other countries, the mail tends to get delayed for a while and piles up a bit wherever it's being held. While we're in 5th Fleet, we should get mail more regularly. The longer we stay in an area, the quicker the mail cycle can be."
According to Cuppernell, mail takes approximately 10-12 days to reach the states and 15-20 days to reach the ship, as of late March.
The ship's post office suggests not sending items that are readily available or easily acquired on ship, such as common condiments. Those creating care packages may also want to avoid sending toilet paper, as anything more than single-ply can clog the ship's plumbing. Packages should also be organized and packed carefully.
"If you use Ramen Noodle packs and Pop Tarts to pad your package, it's not going to make it," said Cuppernell, referring to a package that burst open in transit.
The 22nd MEU is deployed with the Bataan Amphibious Ready Group as a theater reserve and crisis response force throughout U.S. Central Command and the U.S. 5th Fleet area of responsibility.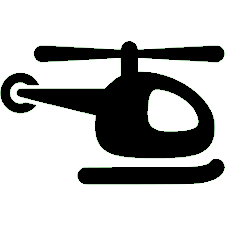 Aircraft mentioned in this article :
SA330J Puma N405R ( Evergreen Helicopters )



Location :

Gulf of Aden
SA330 Puma in

US Navy