New AgustaWestland Orders from Indonesia


Travira Air ordered two AW139 for offshore operations. NUH ordered two AW119Kx for firefighting and an undisclosed operator signed for the first two AW169 in country
Singapore Airshow 2018

Leonardo, February 07, 2018 - Indonesia remains a strong growth market for Leonardo thanks to a new order in the country for two light intermediate helicopter AW169 intended for the transport company.

The helicopters, the first of this model ordered in Indonesia, will be delivered by the end of 2018.

With the forthcoming deliveries of a further AW139 , which will be managed by the airline Travira for offshore operations, and two AW119Kx for firefighting and helicopter rescue activities to the NUH operator, Leonardo further expands its presence in the helicopter sector in the country with an increase in 100% fleet in the last 3 years.

New orders and deliveries are added to various models used for numerous roles, confirming the flexibility of Leonardo 's product range in the sector. Among these, the intermediate helicopter AW139 , managed by the government agency BASARNAS for search and rescue missions, other AW139 for offshore activities and a mix of single-engine and light twin-engine helicopters used for passenger transport.

Leonardo is also present in the country in various government and military programs, in defense systems provided to the Indonesian Navy and in the satellite observation sector.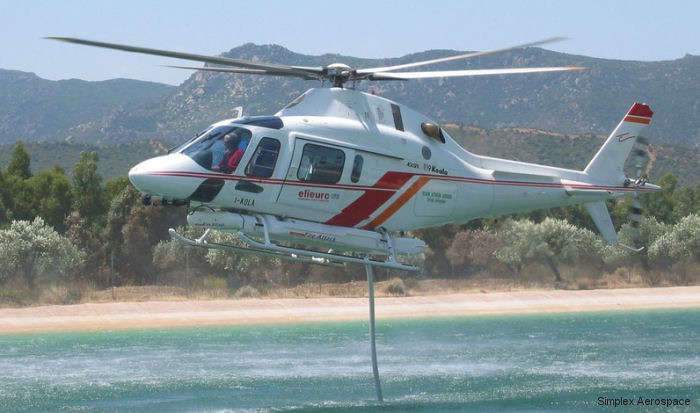 This article is listed in :
AgustaWestland AW139 in

Travira Air
AgustaWestland AW119Kx Koala in

National Utility Helicopters

AgustaWestland Malaysia Sdn Bhd