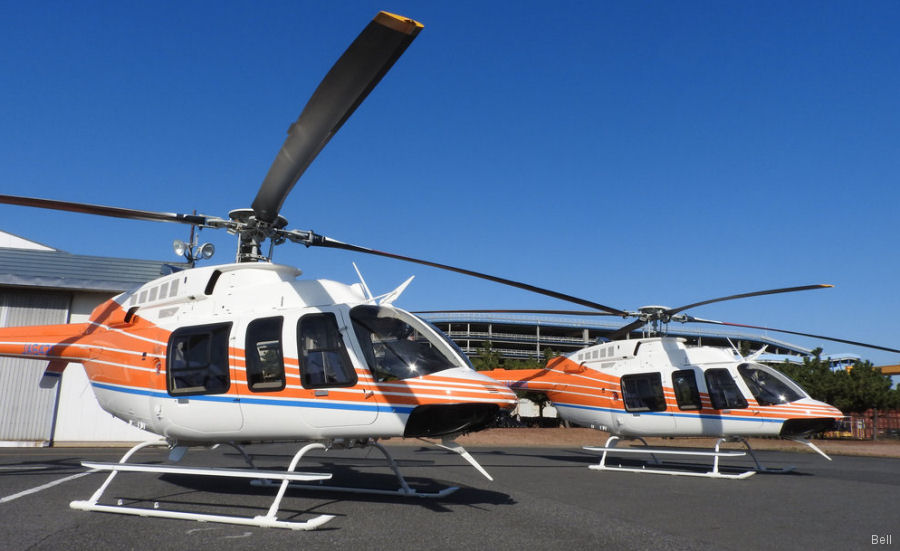 Bell, April 17, 2021 - Tokyo, Japan – Bell Textron Inc., a Textron Inc. company, recently delivered two Bell 407GXi helicopters to Shin-Nihon Helicopters in Japan.

With this delivery, Shin-Nihon Helicopters becomes the first Japanese company to purchase and operate the 407GXi aircraft.

A longstanding Bell customer since its establishment in 1960, Shin-Nihon Helicopters will use both helicopters to conduct power-line patrol missions for electric power companies.

"The Bell 407GXi builds on its heritage as a helicopter that is known for responsive and smooth operation, versatility, and efficient engine power. Coupled with low operating costs, the Bell 407GXi is the ideal choice for Shin-Nihon Helicopters whose focus is on conducting their utility missions safely and efficiently," said Jacinto Monge, managing director for Bell North Asia.

The purchase of the Bell 407GXi helicopters adds to Shin-Nihon Helicopters all Bell fleet which includes the Bell 206, Bell 412, and Bell 427 helicopters.

The Bell 407GXi is equipped with the GARMIN G1000H® Nxi and Rolls-Royce C47E/4 dual-channel FADEC turbine engine, creating an enhanced flying experience with ultra-modern display systems and improved power.

Bell's history in Japan started with the delivery of three Bell 47D-1s to Mainichi Press, Yomiuri Press and Chunichi Press on Nov. 24, 1952. Historically, Bell has supplied most of the helicopters - more than 1,500 aircraft - that have been used or are still in service in Japan.

Shin Nihon Helicopter
Bell 407GXi

Bell Helicopter Japan