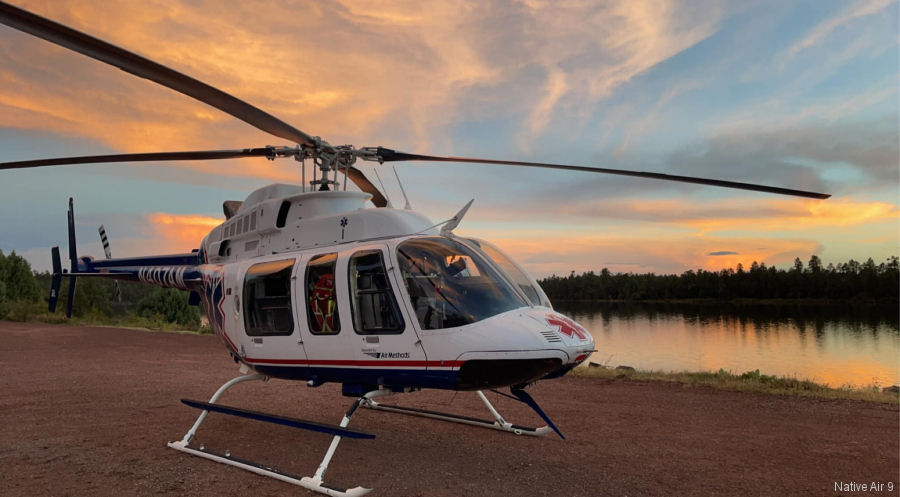 Air Methods, January 11, 2023
- Show Low, AZ– Native Air, a subsidiary of Air Methods, the leading air medical service provider in the U.S., celebrated the 20th Anniversary of its Native Air 9 air ambulance service.
For two decades, Native Air 9, has provided essential lifesaving air medical services in the White Mountains of Northeast Arizona.
Given the rural nature of the area, a partnership was established in December 2002 with Summit Healthcare Regional Medical Center, paving the way for advanced medical care for patients.
"We are fortunate to have developed a strong relationship with Summit Healthcare," said Account Executive Jeannette Hovey. "Our shared goal of providing patients with exceptional, state-of-the-art healthcare is second to none in the region."
To mark the deep roots the Native Air 9 team has developed over the years, Air Methods opened an additional medical base,
Native Air 18
, with service underway since November 18, 2022.
With minutes as a matter of importance in saving lives, the Native Air program is the only air ambulance in the state carrying blood and plasma in flight, a procedure proven to significantly improve patient outcomes, particularly for patients at risk for hemorrhagic shock. This, combined with rapid air transport, can help critically ill or injured patients who otherwise might not survive.
"The ability to administer blood in flight is the differentiating factor of lifesaving care," said Native Air 9's Flight Paramedic and Base Outreach Coordinator Nicole Raycraft.
Twenty years of service for Native Air 9 is a testament to the team, providing the highest level of critical care on every mission. The team has completed thousands of patient transports to date.
"Our biggest success is the countless number of individuals we have had the opportunity to impact and care for on the worst day of their lives," said Raycraft. "Our Native Air team—from the pilots to mechanics to our clinical crew—are truly the best in the industry at what they do. We have passion for what we do in serving our community. We couldn't be prouder of this accomplishment and being able to share it with our partners is beyond words."
The Native Air 9 team stands ready alongside Native Air 18 to continue providing safe, reliable, lifesaving care to residents in the region for years to come.
About Air Methods : Air Methods is the nation's leading air medical service, delivering lifesaving care to more than 100,000 people every year. With over 40 years of air medical experience, Air Methods is the preferred partner for hospitals and one of the largest community-based providers of air medical services. United Rotorcraft is the company's products division specializing in the design and manufacture of aeromedical and aerospace technology. Air Methods' fleet of owned, leased, or maintained aircraft features more than 450 helicopters and fixed wing aircraft.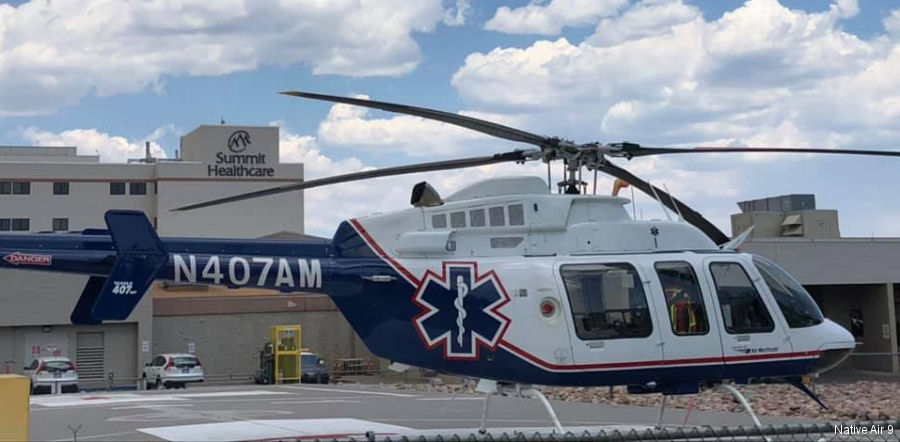 Summit Healthcare Regional Medical Center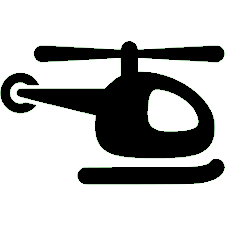 Aircraft mentioned in this article :
407 N407AM ( State of Arizona )



Location :


Summit Healthcare RMC


List of Air Medical Ambulance Services


Native Air
State of Arizona
407 in

Air Methods