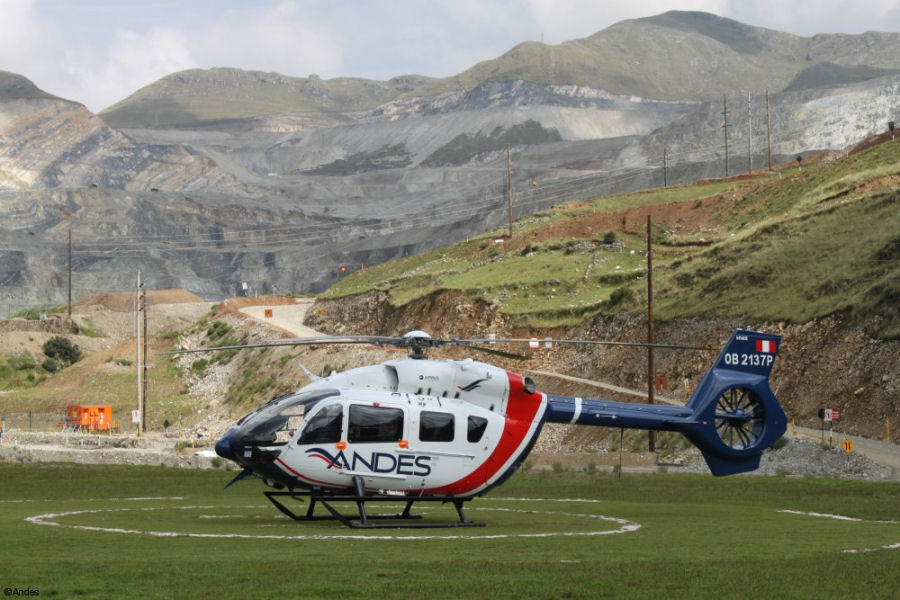 Airbus Helicopters, May 22, 2019 - Lima - A second helicopter H145 has arrived in Peru for the Peruvian operator Servicios Aereos Los Andes, specialized in air services for the energy and mining industry.

It is the second aircraft of this model that the operator receives under a leasing contract with Waypoint Leasing Ltd and the delivery of a third H145 is expected in the coming months.

The new helicopter will be based in Cuzco carrying out operations to Kiteni and Quillabamba in missions of transport of passengers and external cargo supporting the main Peruvian gas pipeline.

"Two years ago we started operations with a first H145 helicopter in the harshest conditions of the Peruvian Andes and we are extremely satisfied with the performance of the aircraft. During this time we have flown more than 1200 hours, transporting about 12,000 passengers and all this has been possible thanks to the excellent availability of the H145, close to 95%", said Luis Aurelio Fontenoy Miranda, General Manager of Los Andes Air Services.

"The helicopter is a great advantage in the Cuzco region and has allowed us to offer our client a travel time of 32 minutes which requires about 10 hours by land."

The second H145 to arrive in Peru will enter into operation at the Amazon rainforest, the client's permanent base

"I appreciate the confidence of Los Andes in the H145. Because of its versatility, power to operate in heat and altitude conditions, and operational and economic efficiency, it is the ideal helicopter for the various operations that Los Andes performs in extreme conditions", said Jerome Ronssin, Managing Director of Airbus Helicopters for the Southern Cone.

"Andes will be able to count on Airbus support to continue enjoying a high availability of the helicopter."

When it received its first H145 in 2017, Andes became the first operator of this model in Latin America. Today, in addition to the two H145 of Peru, this model is in service in Brazil, Chile and Argentina.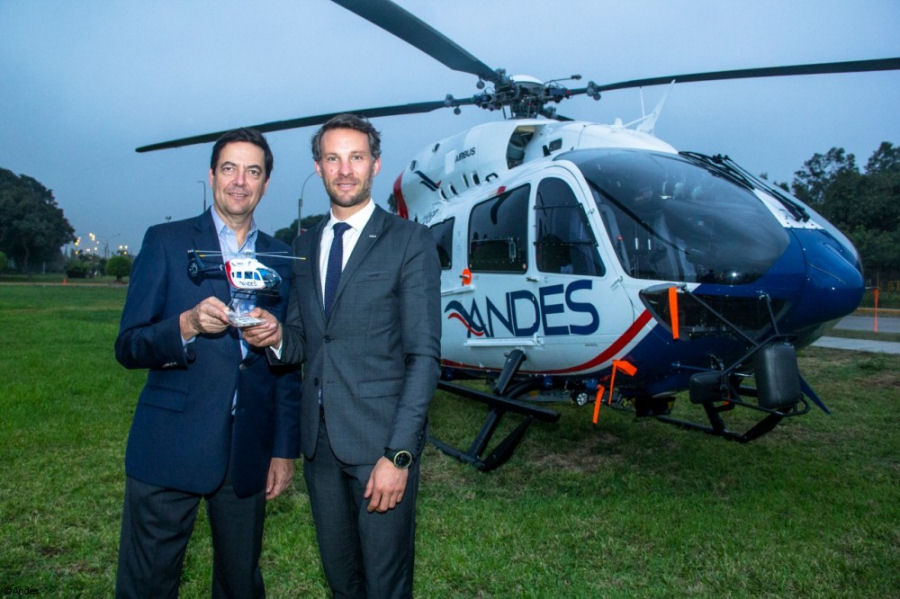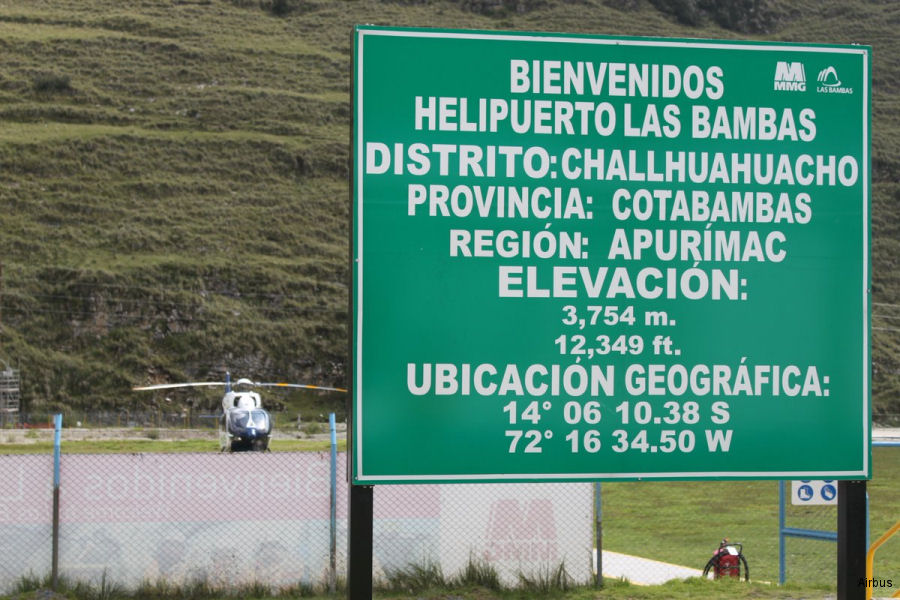 H145 / EC145T2 in

Servicios Aereos De Los Andes
H145 / EC145T2 in

Waypoint Leasing
Second H145 Delivered to Peruvian Los Andes